Rowdy Rebel Has Been Released From Prison — Will Bobby Shmurda Be Next?
In September 2020, Bobby Shmurda was denied early release by the Parole Board. He will now have to serve another full year in prison.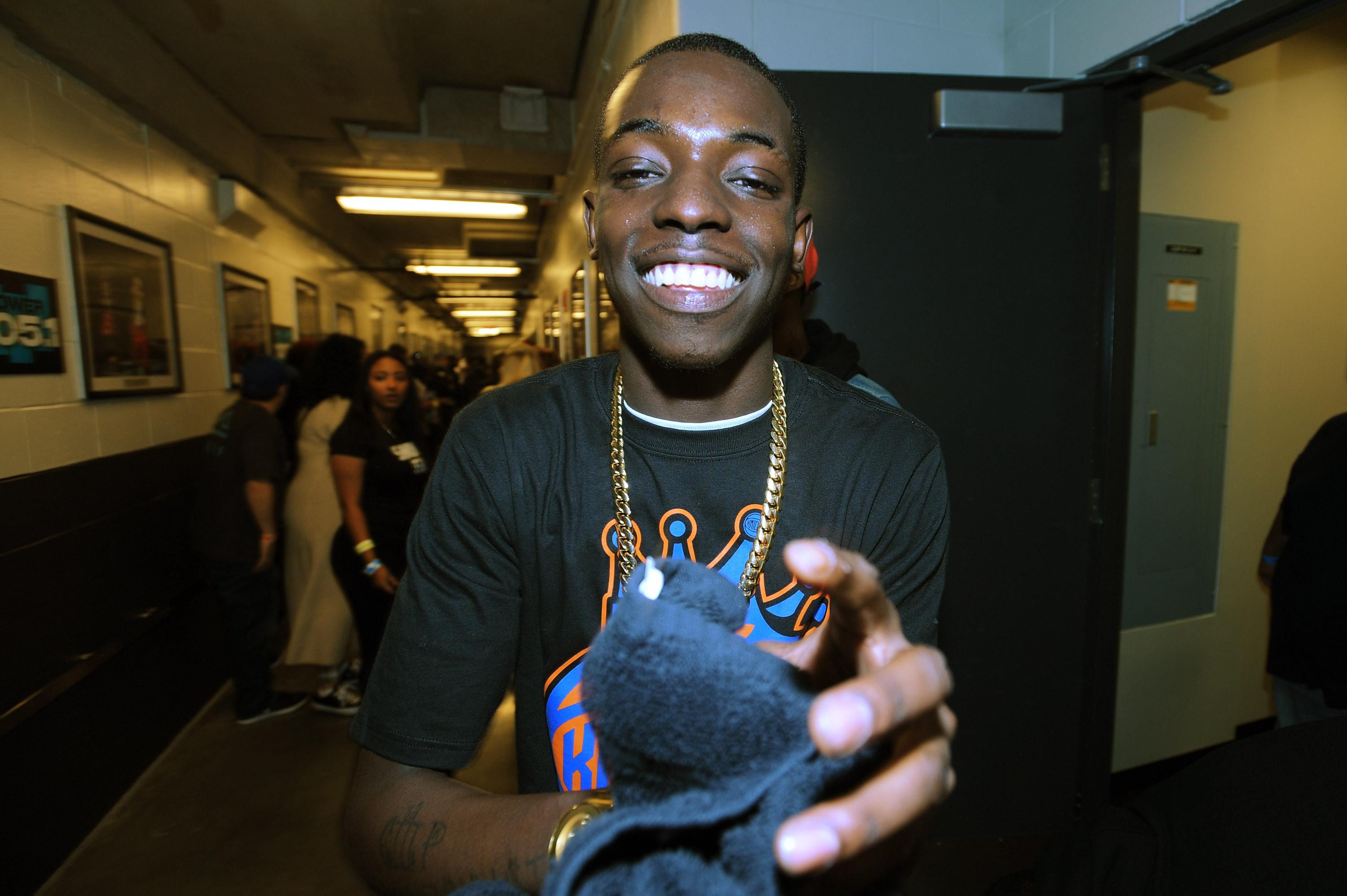 There have been a handful of popular rappers that have unfortunately seen their fair share of run-ins with the law. Miami born Bobby Shmurda is no exception.
The same year that he had a single peak at No. 6 on the Billboard Hot 100, he was arrested in New York City, pleaded guilty, and was sentenced to six years in prison. So, what did Bobby Shmurda do, and when will he be released?
Article continues below advertisement
Bobby Shmurda pleaded guilty to several charges including conspiracy to commit murder.
On Dec. 17, 2014, police arrested Bobby Shmurda and 14 others, including his brother Javese and his fellow GS9 label-mate Rowdy Rebel. Police charged Shmurda with conspiracy to commit murder, reckless endangerment, and drug and gun possession. Shmurda pleaded guilty and was held on $2 million bail.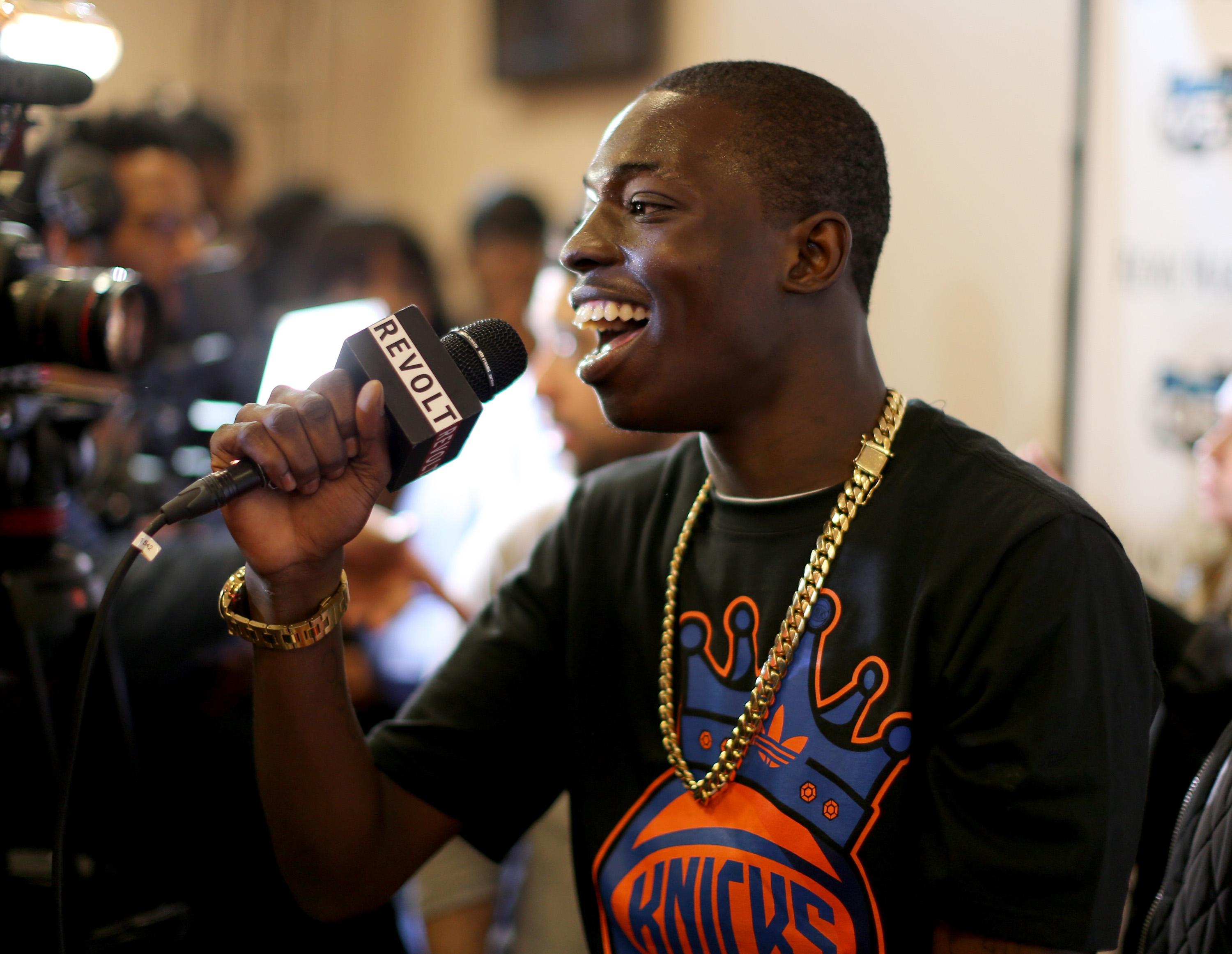 Article continues below advertisement
It later came out that New York City Police had been investigating Shmurda and his friends for murder and shooting indiscriminately at crowds in public places long before he rose to fame. Police said that Shmurda was "the driving force" in a gang also known as GS9 (standing for "Grimey Shooters," "Gun Squad," or "G Stone Crips"), which is also the name of his label. The gang dealt crack and had rivalries with other gangs over territory.
On Sept. 2, 2016, Shmurda pleaded guilty to one count of third-degree conspiracy and one count of weapons possession, as part of a plea bargain. He was sentenced to seven years in prison. Under the plea deal, the rapper cannot appeal the given sentence. However, he will be given credit for two years served, leaving five years left on his sentence, followed by five years of probation.
Article continues below advertisement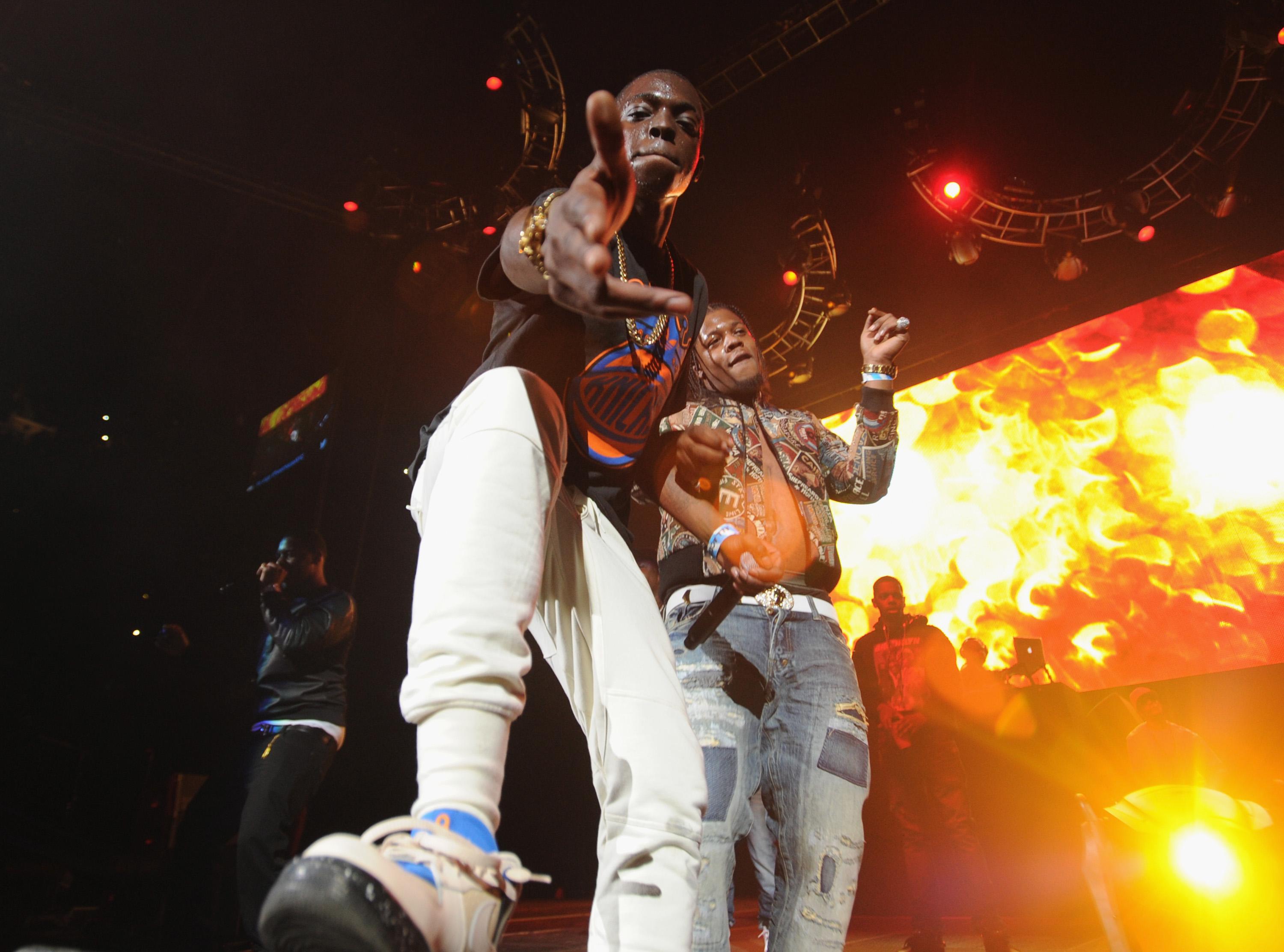 While his lawyer expected Shmurda to sail through his sentence on account of good behavior, in early 2017, he was given a four-year sentence for sneaking a prison shiv into his cell. The sentence will run concurrently to his ongoing seven-year sentence, so thankfully for the rapper, he will not face any additional prison time.
Article continues below advertisement
Bobby is set to be released from prison in 2021.
Law enforcement sources told TMZ that Shmurda was denied parole after his interview with the Parole Board in September 2020. According to TMZ, court documents revealed that he was denied parole due to multiple violations while incarcerated, including alleged drug possession, fighting, and being in possession of a "shank." He told the court, "I was forced to take this sentence, I did not want to take this sentence."
Article continues below advertisement
This parole denial may come as a shock to Shmurda's mother who told news outlets that her son was ready to drop new music if he was granted parole. "The parole hearing is scheduled for Aug. 18. We [are] very confident that things will go well and as always we know God will see us through — he always does," Shmurda's mom, Leslie Pollard told The Shade Room.
While Shmurda's friend, Rowdy Rebel, was released from prison on Dec. 15, 2020, it looks like he has another year to do before he will be free.