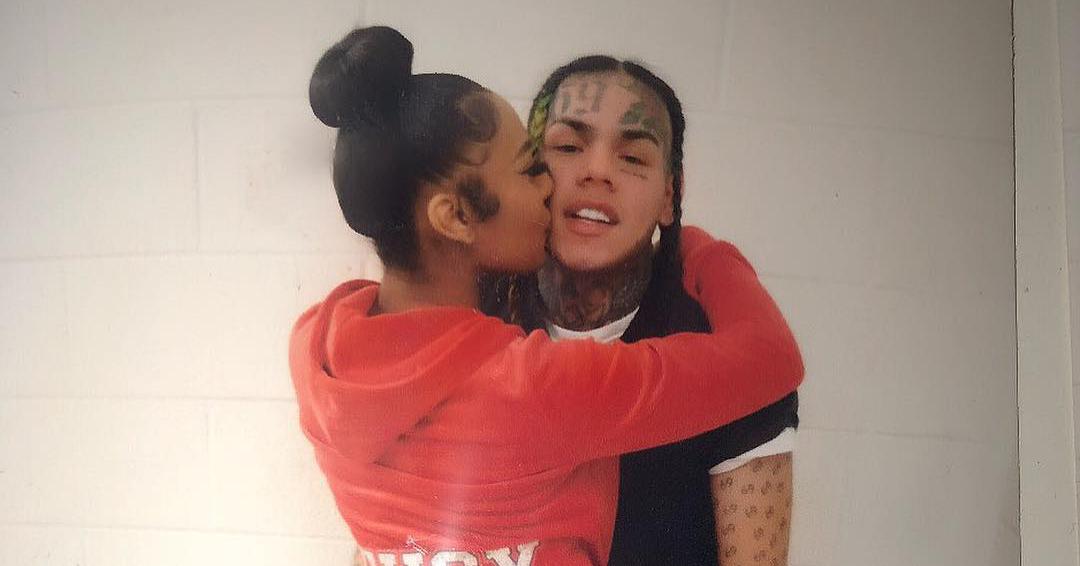 6ix9ine's Girlfriend Has Been Dedicated to the Rapper While He Was in Prison
Now that troll rapper Tekashi 69 is out of prison, he's back up to his old antics. But while he was behind bars, his new girlfriend took over trolling for him.
While 6ix9ine, whose real name is Daniel Hernandez, split with the mother of his child, Sara Molina, in 2018, he's since started dating someone new — who is completely on board with all of his antics.
But who is Tekashi 69's girlfriend? Meet the fellow rapper who has remained faithful while he was behind bars.
Article continues below advertisement
6ix9ine has been dating rapper Jade.
Before his sentencing, 6ix9ine got involved with aspiring rapper and current model and bartender Jade, whose real name is Rachel Wattley.
If she sounds familiar, that's because she and her sister, Baddie Gi, were part of Cardi B's infamous bar brawl. The fight, which happened in 2018 before 6ix9ine's relationship with Sara ended, happened because Cardi accused Jade of having an affair with her husband, Offset, ahead of their child's birth.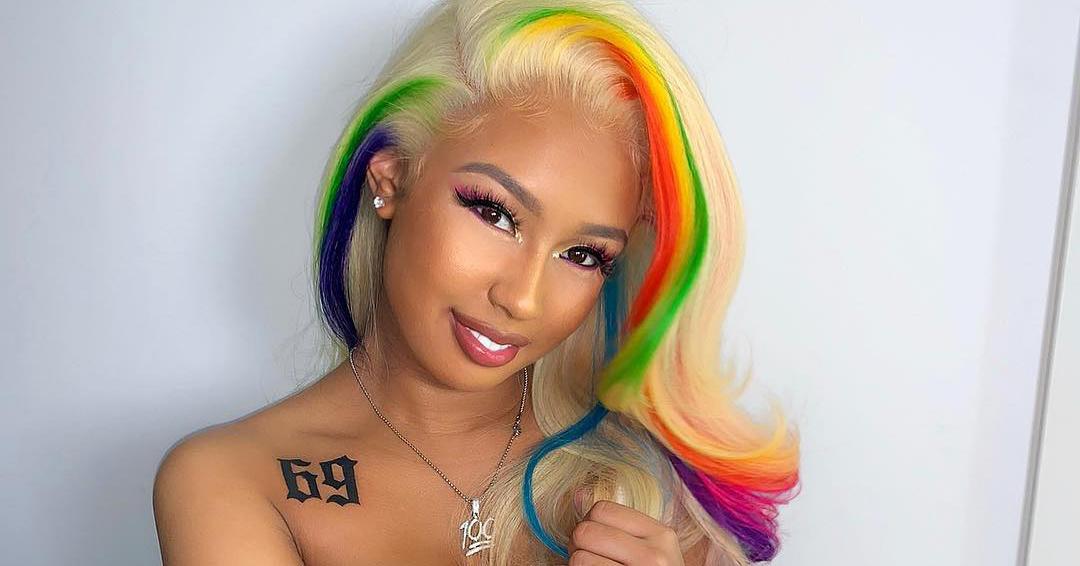 Article continues below advertisement
Apparently, according to People, Baddie Gi was requested not to dance at the bar that night by Cardi and her crew specifically, though she decided to anyway. A drink was thrown, causing the fight to start. Despite Cardi's accusations, Jade continues to claim that she did not have a relationship with Offset.
Jade has stood by 6ix9ine's side while he was in prison.
Since 6ix9ine's sentencing, she has been vocal about her support for him — and made it clear she thinks his sentencing was unfair.
Paired with a photo of her and the rapper in matching gray outfits, Jade vocalized her frustration with his sentencing, even though it was reduced to only two years.
Article continues below advertisement
"If you snitch, for the rest of your life people are gonna try to kill you for being a rat but if you don't snitch, you're doing 47 years in prison where they're gonna kill you anyway because they were already talking about it."
Article continues below advertisement
In the same post, she makes a nod to his continued success, despite the fact his music was put on hold while he was in prison.
"They can't break you, no one understands why people still love you and support you," she wrote. "13X PLATINUM 8X GOLD AND YOU HAD NO FRIENDS IN THIS INDUSTRY TO START OFF YOUR CAREER... THEY KNOW THE INTERNET HASN'T BEEN THE SAME SINCE YOU LEFT I LOVE YOU BABY #FREE YOU."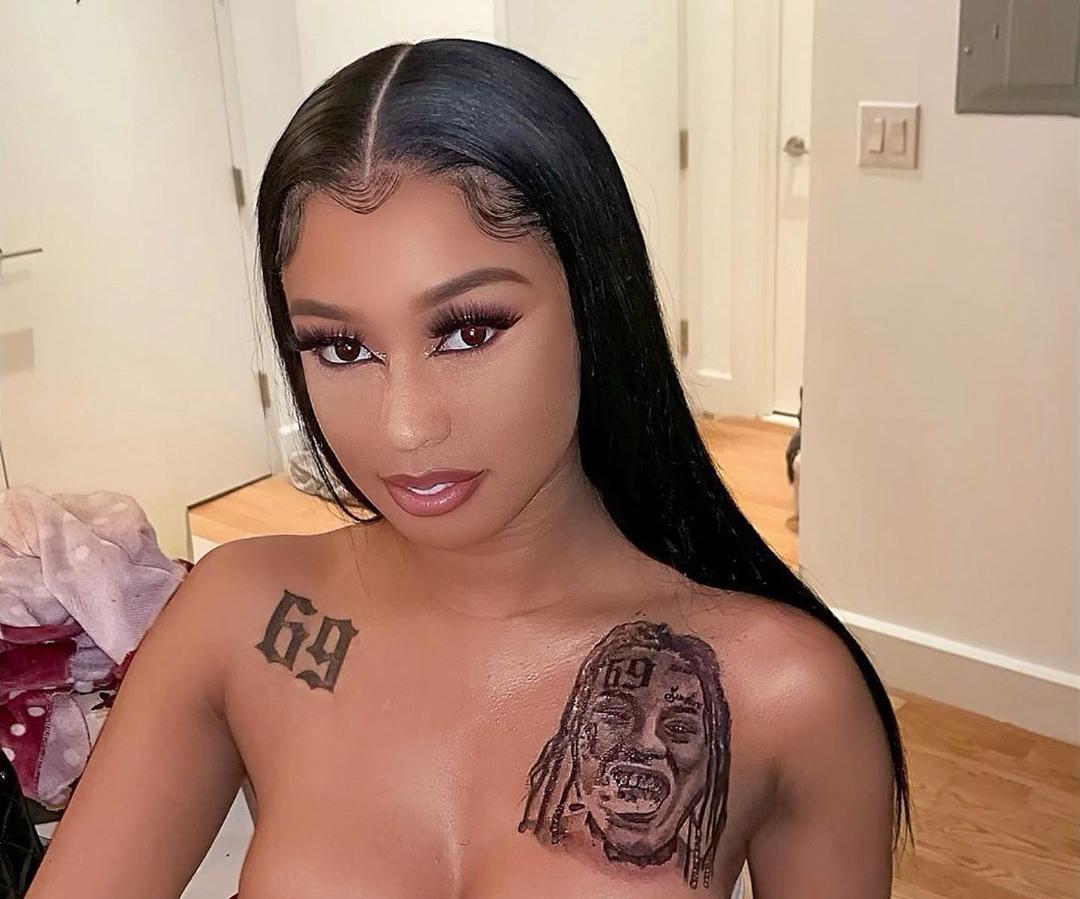 Jade got a tattoo of his face on her shoulder.
If her continued posts proclaiming her loyalty to her man weren't enough to prove she was with him through and through, Jade took it one step farther and got a tattoo of 6ix9ine's face on her shoulder. The tattoo, which she shared a photo of on her Instagram, goes along with her other tribute to the rapper.
"Just got Chris Brown tatted s--t crazy," she captioned the post debuting the ink.
Previously, Jade had the number "69" tattooed on her other shoulder, matching the rapper's iconic face tattoo.