Tekashi 6ix9ine's Baby Mama Couldn't Care Less That He's Locked Up
Tekashi 6ix9ine's baby mama accused the jailed rapper of using their daughter to gain sympathy during his criminal trial.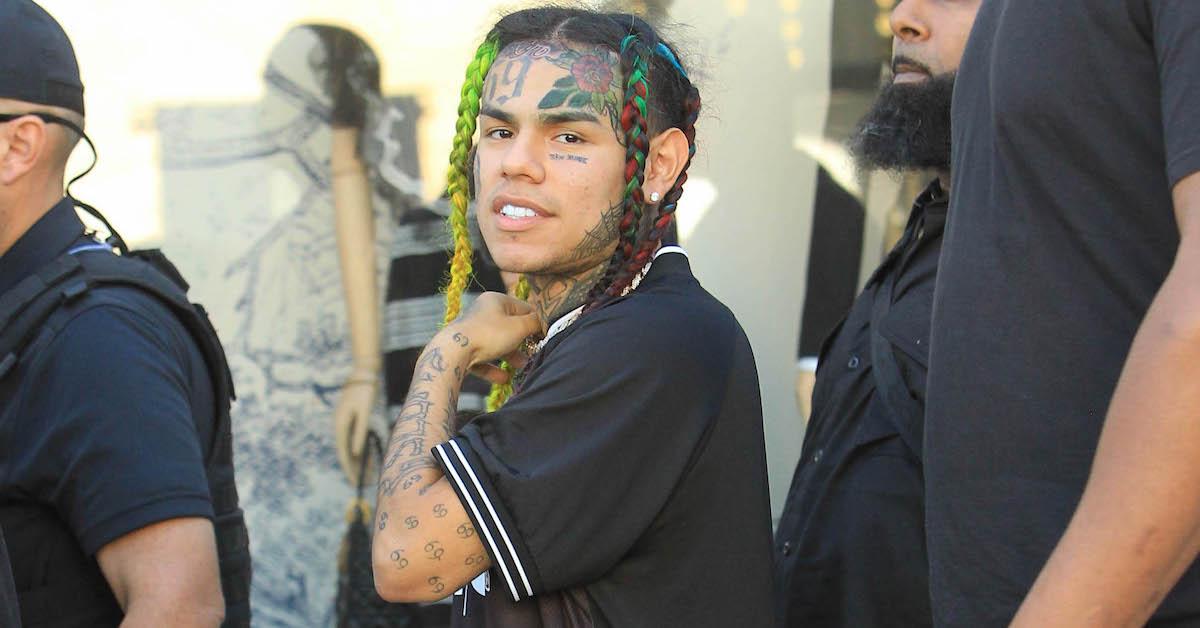 It's been one month since rapper Tekashi 6ix9ine was sentenced to two years in prison for his involvement with the Nine Trey Gangster Bloods, a violent gang based in New York City. He previously faced 47 years behind bars before agreeing to testify against several of the gang's most prominent members.
Given that he already served 13 months while awaiting trial, the 23-year-old is likely to be released by the end of 2020 — and his baby mama isn't happy about it.
Article continues below advertisement
Who is Tekashi 6ix9ine's baby mama?
When the songwriter (whose real name is Daniel Hernandez) was 16 years old, he welcomed a daughter named Saraiyah with then-girlfriend Sara Molina. The duo's relationship reportedly soured in November 2018 following an argument in which Tekashi 6ix9ine allegedly hit the 23-year-old in the face after she accused him of cheating.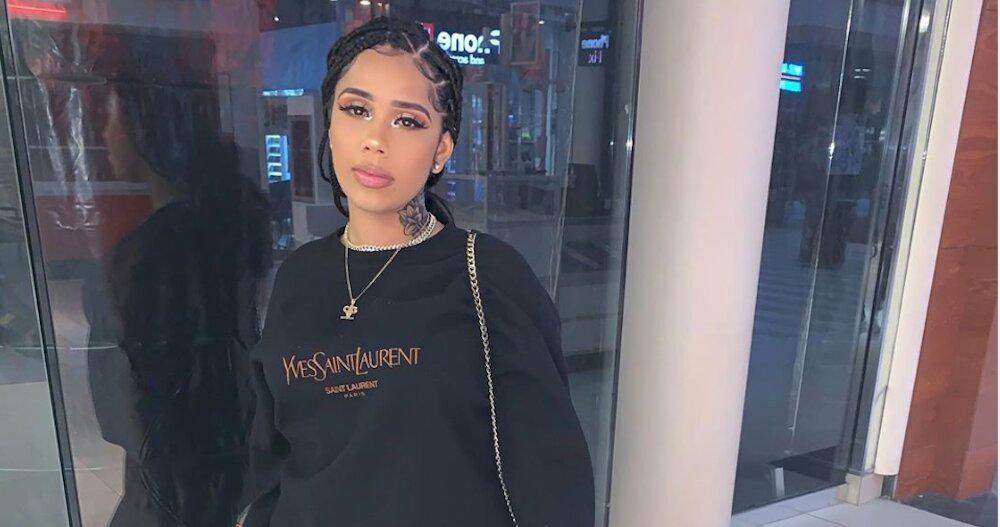 Article continues below advertisement
After his sentencing, Sara told TMZ that Tekashi 6ix9ine frequently talked about Saraiyah in a bid for leniency. "My daughter has never been a priority to him at all. The judge said it himself: 'Your daughter has nothing to do with the decisions you've made...'" the Instagram influencer shared.
"He uses my daughter as a prop to gain sympathy, like this is why he needs to be home," she continued. "My daughter gave people a glimpse at the humility he didn't have. He's not a changed person. I don't think he is."
Sara also claimed that her ex never made an effort to contact the six-year-old in the months following his arrest. "He has gone basically this whole year without reaching out, checking on my daughter," she said in December.
"It's fine, me and him don't have to speak, especially with all the lies he's telling about me, but the fact that you're not concerned about what's going on with your daughter for a whole year, that's what makes me feel like he hasn't changed," she added.
Article continues below advertisement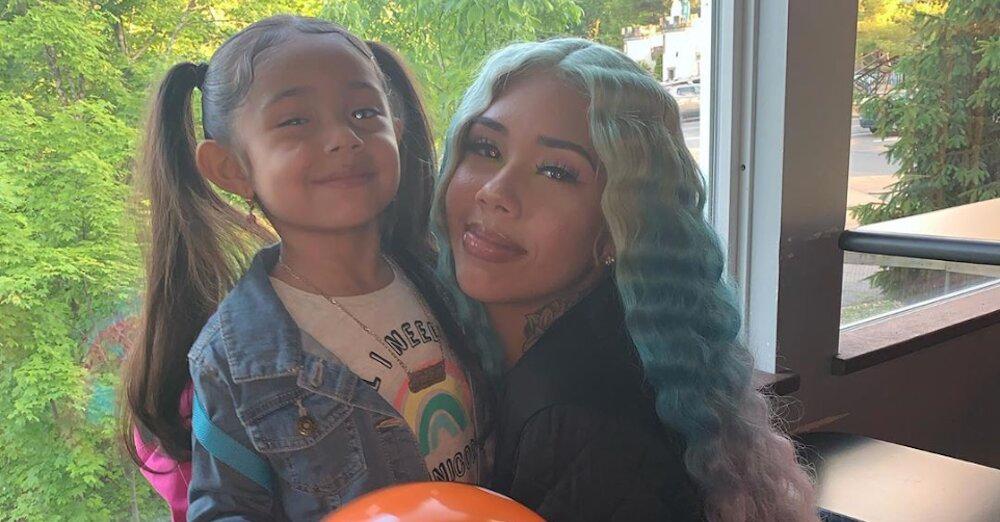 Tekashi 6ix9ine has a second baby mama and a girlfriend who visits him in jail.
Public court documents revealed that the New York native also fathered a child with a woman named Marlayna M. (or Marlena), who penned a letter in support of the hip-hop artist during his sentencing hearings.
Article continues below advertisement
In her note to the judge, the woman stated that the pair's daughter was born on Nov. 19, 2018, just one day after Tekashi 6ix9ine's arrest. "He has yet to meet or hold her," she wrote. "He has missed her first holidays, first birthday, and first year of all memories."
The nature of the duo's relationship at the time their child was conceived remains unclear, but Tekashi 6ix9ine is currently dating mother of one Jade Wattley, who has nearly one million followers on Instagram.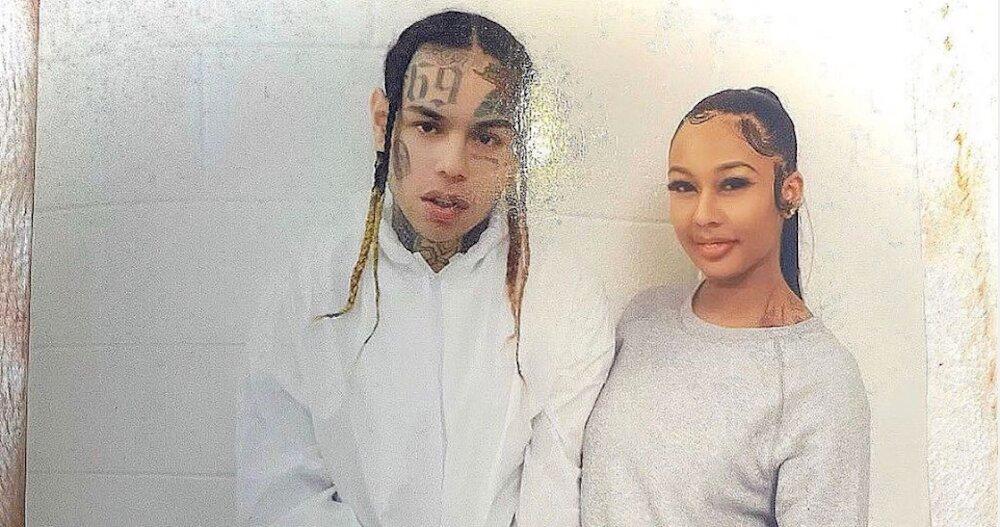 On Jan. 21, Jade posted a photo from her visit with Tekashi 6ix9ine, taking a shot at Sara in the caption. "They kidnapped you, they had sex with the mother of your child, they get caught on the phone trying to kill you & [they're] stealing millions of dollars from you," she wrote, seemingly referring to her boyfriend's former inner circle.
"If you snitch, for the rest of your life people are gonna try to kill you for being a rat but if you don't snitch, you're doing 47 years in prison where they're gonna kill you anyway because they were already talking about it," she continued before concluding, "They can't break you."
This couple is definitely going to get their own reality show, aren't they?