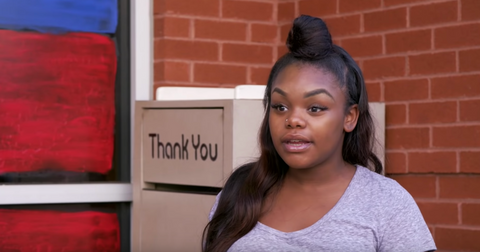 'Teen Mom: Young and Pregnant' Dad X'Zayveon Could Be in Jail Until 2023
By Sara Belcher

Updated
Fans of Teen Mom: Young and Pregnant know that newcomer Kiaya Elliot has a lot on her plate leading up to the birth of her child. Besides her rekindled romance with her former ex-girlfriend, Teazha, Kiaya has also been dealing with the fact that the father of her child, X'Zayveon Gambrell, is in jail.
This season is clearly going to be one of many ups and downs for the mom-to-be, but the question fans have as new episodes start to roll out is why is X'Zayveon is in jail?
Why is X'Zayveon in jail? He was arrested on six different charges.
While Teen Mom: Young and Pregnant doesn't reveal much behind X'Zayveon's arrest, Radar Online reported that he was arrested on six different charges. The first charge was for possession of a firearm, but he wasn't prosecuted for it. He was also arrested on the charges of eluding the police and carrying a concealed weapon, which he also wasn't charged for.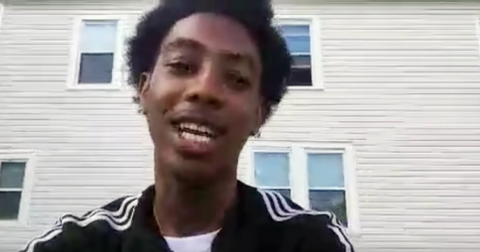 In his trial, though, he was tried and convicted of receiving a stolen firearm, possession of a weapon and ammo, and possession of marijuana with the intent to sell. According to Radar Online, he was sentenced to jail for five years in a penitentiary, with a five year suspension period. This originally meant that he was on probation for five years while he completed a "youthful offenders program," but he apparently violated his parole, and is now serving time in Sussex II State Prison in Virginia.
This is a far cry from the initial year in prison that Teen Mom claimed he was supposed to serve, and his current release date is set for Jan. 9, 2023.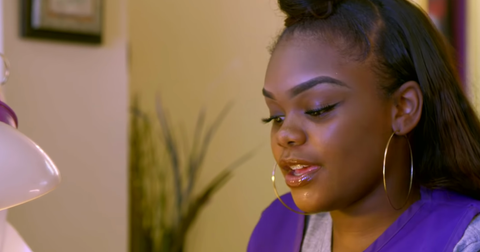 Kiaya said she knew of X'Zayveon's lifestyle.
In the trailer for the new season, Kiaya admitted that she knew that X'zayveon was trouble, but she wasn't concerned about it while they were seeing each other, because "I had no intentions of being with him, and I had no intentions of having to deal with him for, like, the next 18 years."
She also said that when she and X'Zayveon told his mom of her pregnancy that she was not pleased, and said that she would pay for an abortion. His mom then kicked them out, and it still causes Kiaya a lot of stress.
Since X'Zayveon is in jail, she's been left on her own to save money for her newborn, bearing the stress of her pregnancy mostly on her own.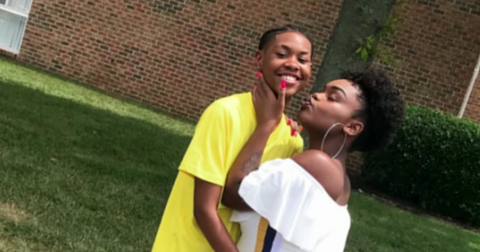 Her ex-girlfriend, Teazha, wants to raise the child as her own.
Since X'Zayveon is in jail, Teazha has asked Kiaya for forgiveness and promises not to cheat on Kiaya like she previously did. 
The two were high school sweethearts and had been dating for two years before their split. It was while the two weren't talking that Kiaya began talking with X'Zayveon, and Kiaya got pregnant.
But despite the fact that Kiaya's baby is not biologically Teazha's, she says that she wants to help Kiaya raise the child like her own. 
"She's made it really clear to me that she wants to treat him as if he was hers, and I'm really grateful for that because she really doesn't have to," Kiaya said.
It's unclear how this dynamic will play out as the season progresses, especially since X'Zayveon won't be released from jail for quite a while.