The Story Behind Chance the Rapper's Signature No. 3 Hat Explained
Why does Chance the Rapper wear the number three? The Chicago native wears his signature "3" hat consistently, because of his 2016 album, "Coloring Book."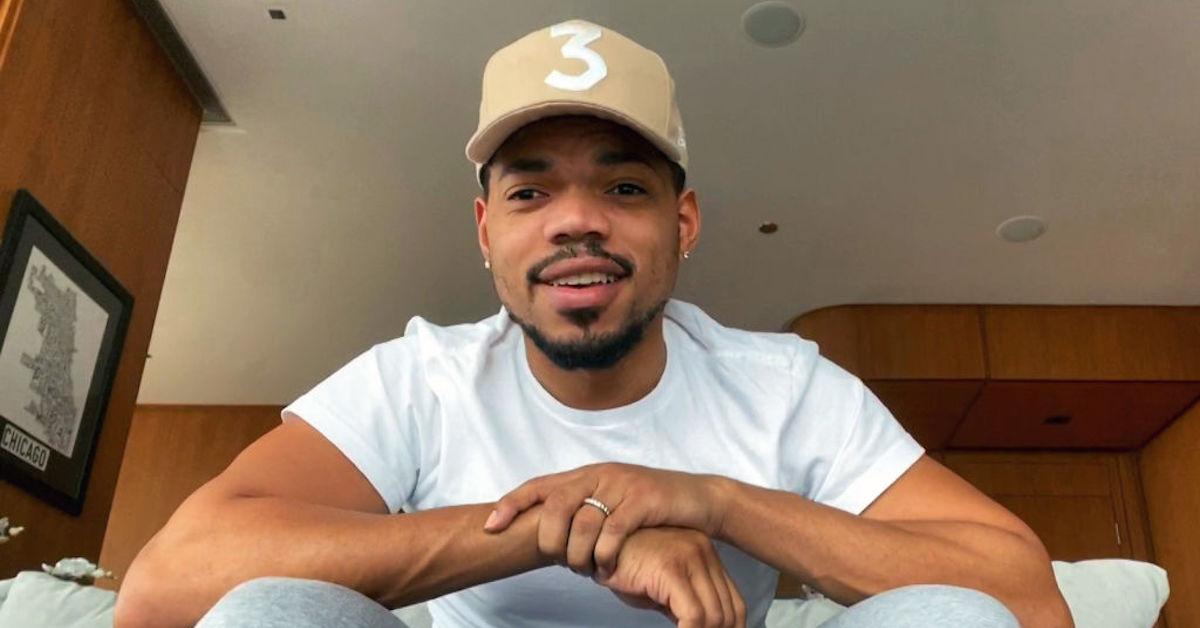 You're most likely familiar with Chance the Rapper for his incredible music, the enormous amount of philanthropic work he's done (especially for Chicago), and, most importantly, his signature hat, which simply dons a number 3 on the front.
The rapper has worn his "3" hat for several years at this point, and if you weren't a fan from his early days, you probably don't know that it wasn't part of his signature style until recently.
Article continues below advertisement
When his music career first started, Chance wasn't wearing his signature "3" hat.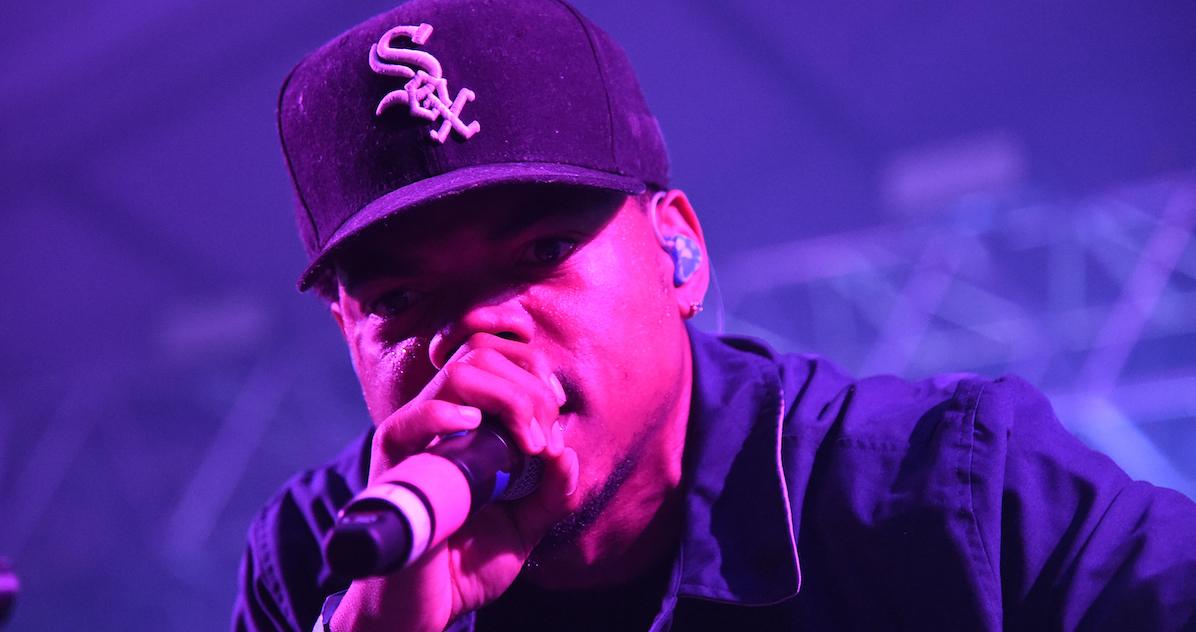 While you most likely hopped aboard the Chance train when he released his album "Coloring Book" in 2016, he was actually quite experienced in the rap department long before that.
He released his first mixtape, "10 Day," back in 2011, and his second tape, "Acid Rap," in 2013 (both of which are definitely worth listening to). And at the time, he was all about repping his home team and repping a Chicago White Sox hat, according to GQ.
Article continues below advertisement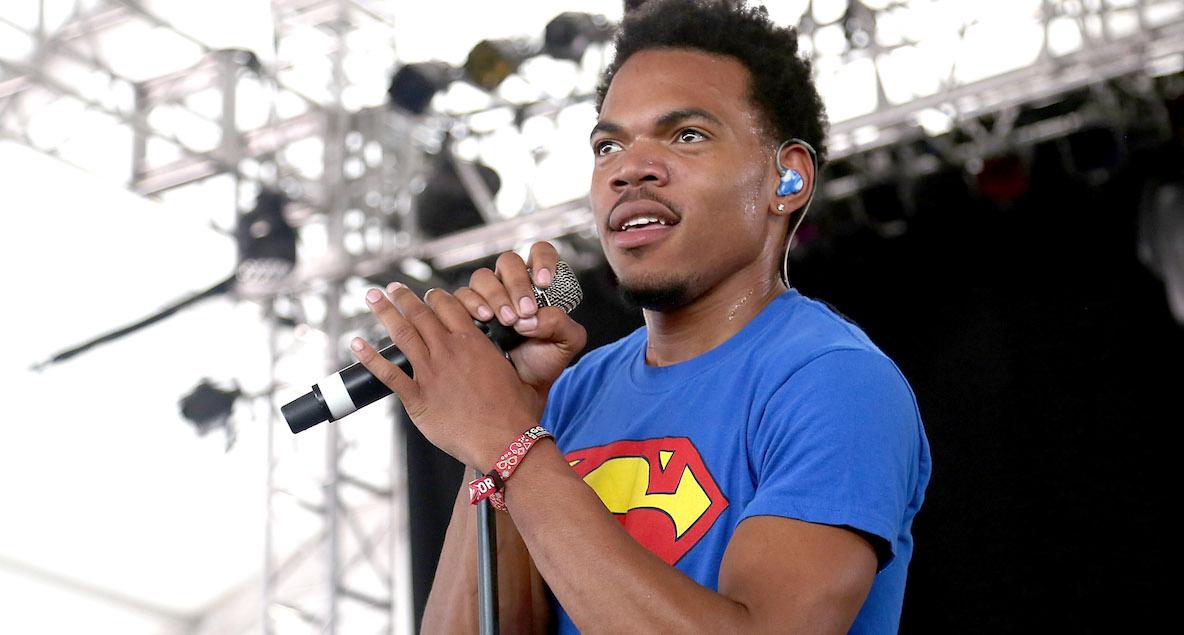 Apparently, at one point, Chance had even considered coming up with some Chicago White Sox redesigns for their merchandise. However, he didn't end up doing anything with that idea.
In fact, Chance ended up getting caught up with working on his next project, which ultimately led to his "3" obsession. There are even some (very rare) photos of Chance not wearing a hat!
Article continues below advertisement
So, what does the "3" on Chance's hat mean?
The "3" hat seems ambiguous, but it makes total sense when you think about it. According to High Snobiety, Chance wanted to create a new hat for his 2016 mixtape, "Coloring Book." Initially, he had some trouble deciding on the best typography, and the original title for the album was going to be "The Magnificent Coloring Book," which would have been quite long, especially on the front of a hat.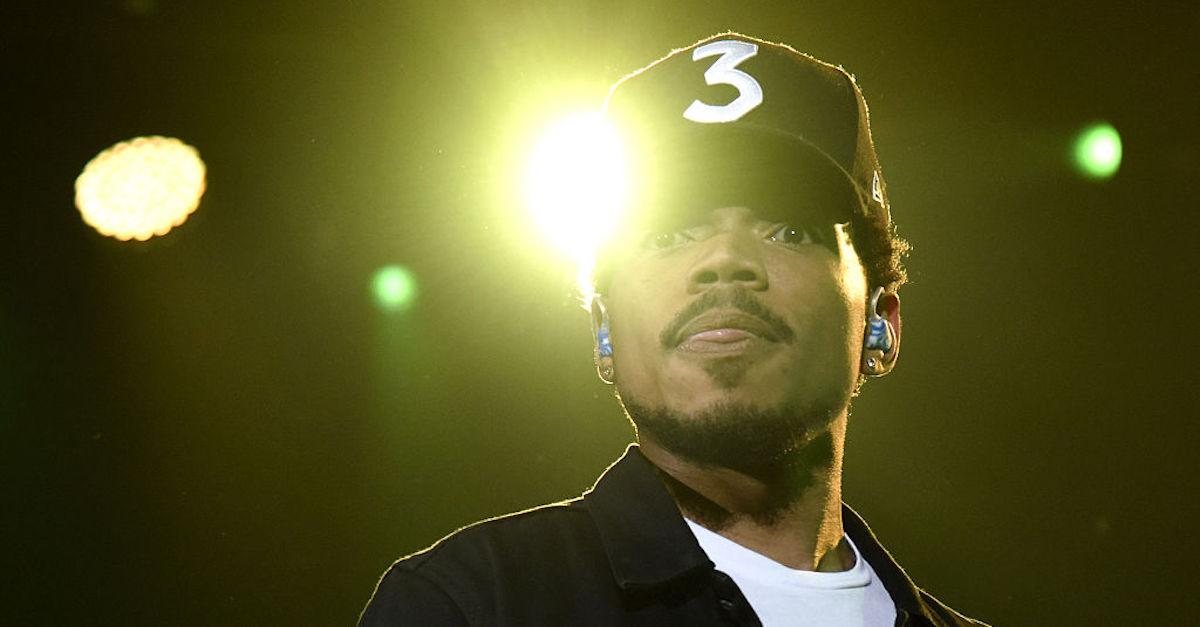 Article continues below advertisement
After mulling it over, Chance came up with an idea. The 2016 masterpiece, "Coloring Book," was going to be his third-ever mixtape. So, instead of attempting to put all of the copy on a small baseball cap, he thought it would be more concise — and just as logical — to simply put a "3" on the hat, and make it available in a variety of different colors.
He also says it became part of his brand because he associates it with the Holy Trinity, and his family of three (which has since become four!).
Why didn't Chance release a "4" cap for "The Big Day"?
In a 2018 interview on The Joe Budden Podcast, Chance was asked if he would change the design for "The Big Day," which hadn't come out yet, and he made it pretty clear he was planning to stick with his signature "3" hat.
According to Sirr Waka, when asked what would happen when 4 comes, and if he was going to switch to a 4 hat, he flat-out said "no." The interviewer responded, "We just stay with the 3?" and Chance responded "yeah."
Article continues below advertisement
Strangely enough, though, in Into The Spiderverse, Miles Morales had a poster hanging in his room, which largely resembles Chance the Rapper's "Coloring Book" album art. However, in the poster, Chance is wearing a "4" hat. This was apparently supposed to imply that in Miles' dimension, Chance didn't create the logo until his fourth album, which is a fun and strange nod to Chance's many fans.
Chance's "3" hat is iconic, and it's definitely not going away anytime soon. It will always be a pivotal part of the rapper's image.