'Madden Mobile 23' Has a Different Release Date Than 'Madden 23'
When does 'Madden Mobile 23' come out? It's the next experience in the 'Madden' video game franchise — and it's release date is different than 'Madden 23.'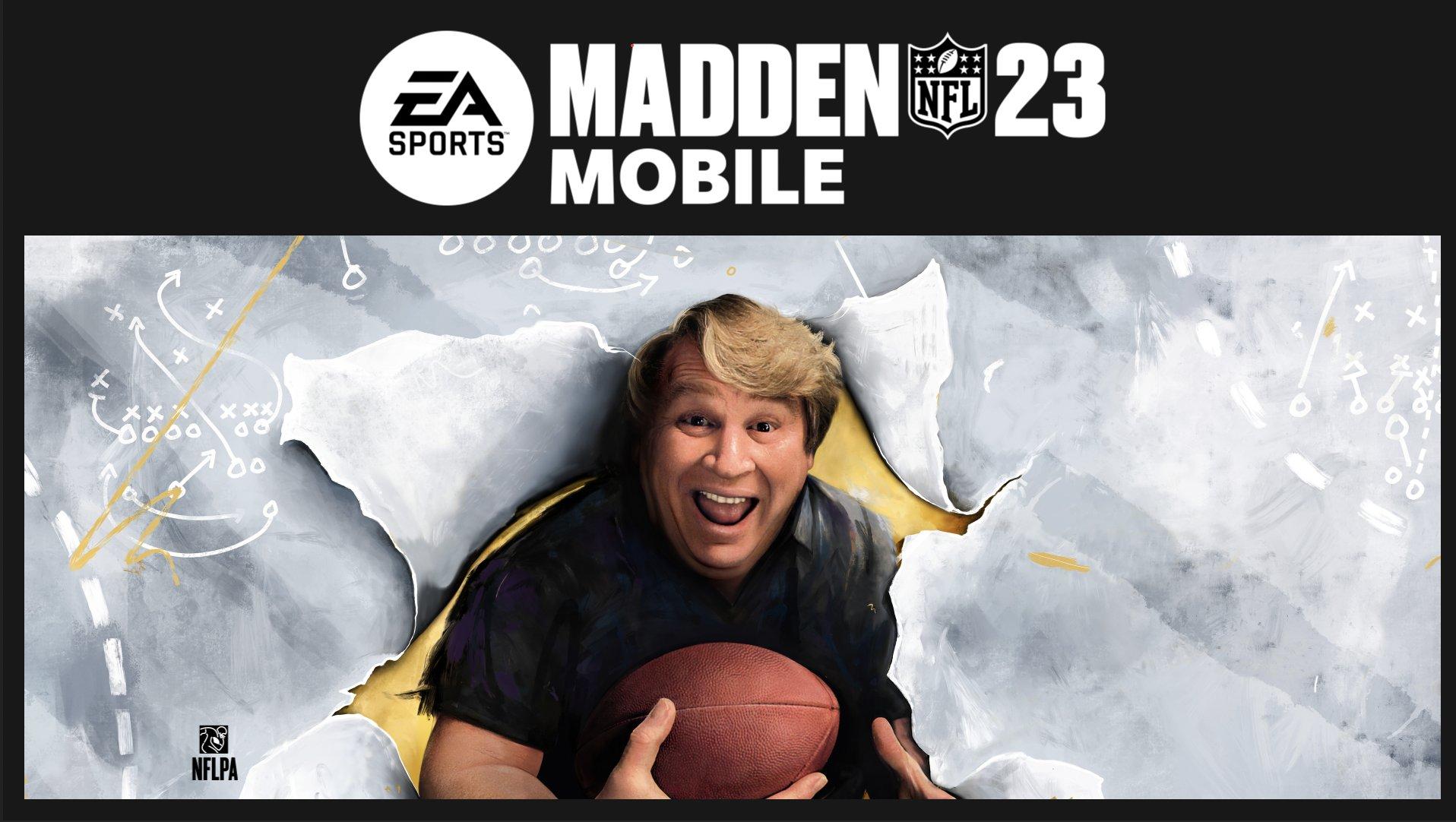 Football season is almost here — which means it's almost time for another Madden game to hit consoles. If you're not a fan of console gaming, you might not pick up Madden 23 when it comes out for PC, Xbox, and PlayStation consoles — but there's also a mobile game for those who still want to partake in the Madden 23 experience.
While the two games aren't necessarily the same, they each have their merits. When does 'Madden Mobile 23' come out? Here's what you need to know.
Article continues below advertisement
When does 'Madden 23' come out on mobile devices?
While the full Madden 23 game will be available on all consoles starting Aug. 19, those who prefer to play the mobile version of the game will be able to start playing on Aug. 18.
Anyone who's played the mobile versions of these games knows that there aren't nearly as many features in Madden mobile games as in the console versions, but those who are looking to take their virtual football experience on the go will still find themselves with plenty to keep them busy with this game.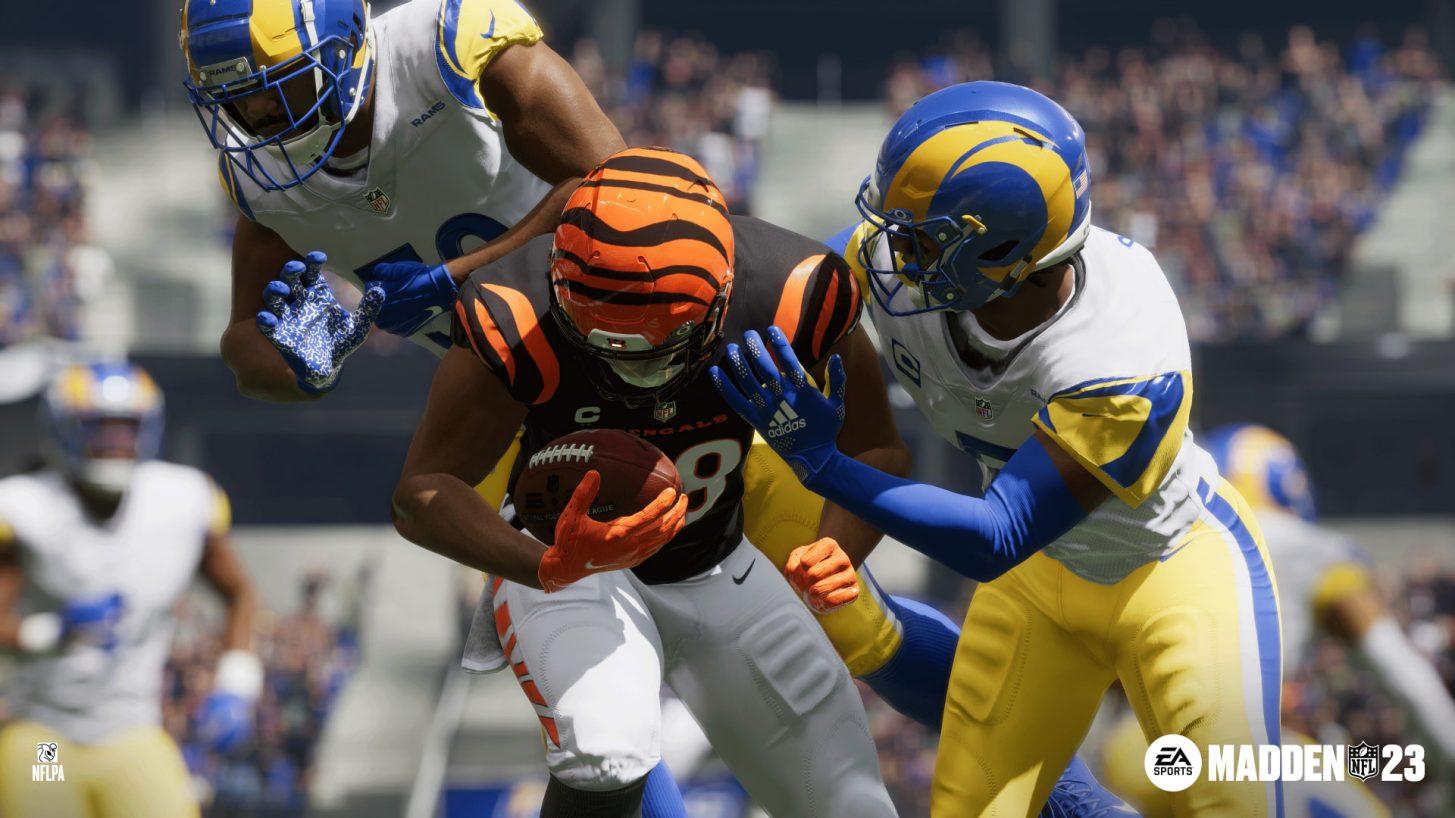 Article continues below advertisement
What's the difference between 'Madden 23' and 'Madden Mobile 23'?
The console version of Madden 23 is meant to be a football simulator, replicating the players, actions, and plays of current NFL games. The newest installment in this long-running franchise features FieldSENSE technology, which is supposed to offer a more realistic gameplay experience. You'll have more control over your defensive movements, better accuracy when controlling how a player runs a ball, and a skill-based throwing system to increase your accuracy.
MM23, though, is less focused on all of these realistic features that come with a simulator game. Instead, players level up their players and team through a series of microtransactions, making purchases either with real money or by earning Madden Cash by completing in-game challenges. While both games have a similar premise, MM23 is still, at its core, a mobile gaming experience.
Article continues below advertisement
Will your progress from 'Madden 22' roll over to 'Madden 23' on mobile?
If you've been a devoted player of the Madden 22 mobile app, you'll be happy to know that a lot of your progress from the previous game will roll over into the next one, meaning you won't have to start from scratch. According to a post from EA about the upcoming mobile game, all of your Madden Cash will transfer over to the upcoming title, as well as any players with a ranking of Uncommon or better. All of these MM22 players will also be able to be used in your lineups for MM23.
In addition to this rollover content, your ranking and player levels in MM22 will influence your starting stats in MM23, giving you a leg up on competitors depending on how far you've advanced in the mobile title. Your current OVR in MM22 will also be converted for the OVR ratings in the new game.
Lastly, if you're looking to level up in MM23 even faster, you can trade in some of your players from MM22 for player packs and other resources.