'Riverdale' Season 5 Features the Biggest Time Jump yet on the Show
Season 5 of 'Riverdale' will have a huge time jump and show the core four graduating from high school, but when does it take place?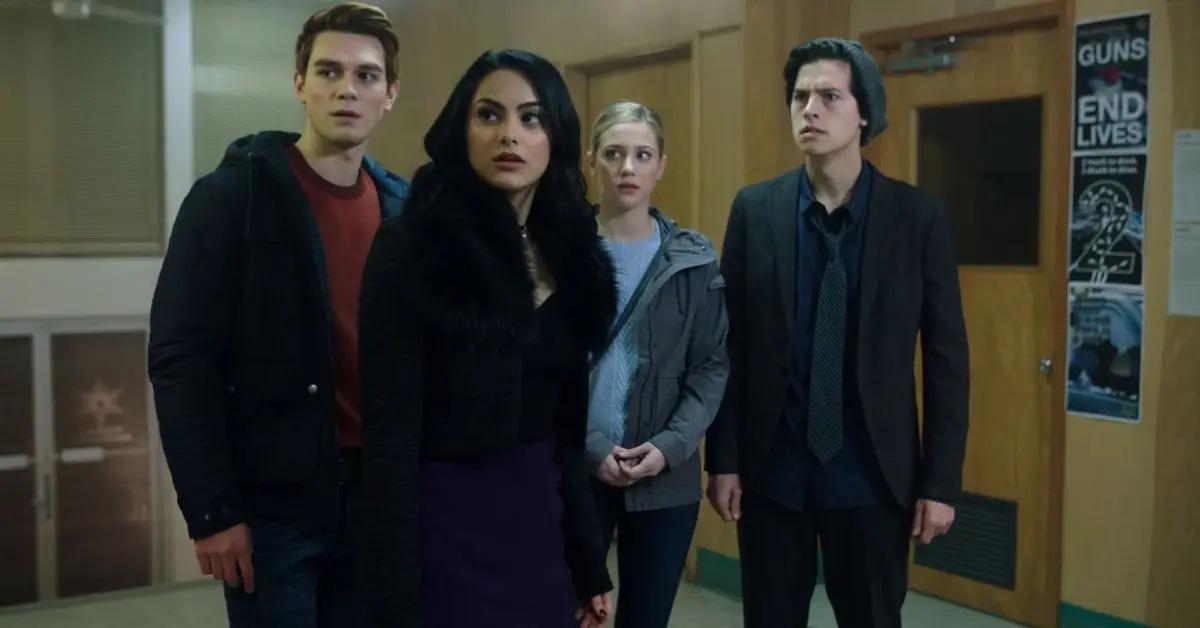 When Riverdale returns to the CW for Season 5 on Jan. 20, 2021, things won't look different at first. But after a few episodes, viewers will get to see the biggest time jump the series has ever had. Whereas before, some seasons have jumped ahead several months in time, most of Season 5 will take place seven years into the future.
Article continues below advertisement
That means all of the Riverdale High teens will be adults and so much closer in age to the actors that play them in real life. It's not unlike what the writers of One Tree Hill did going into Season 5. One Tree Hill skipped ahead almost five years into the future to skip the entire college experience and anything else the characters might have done right after high school and in that case, it totally worked.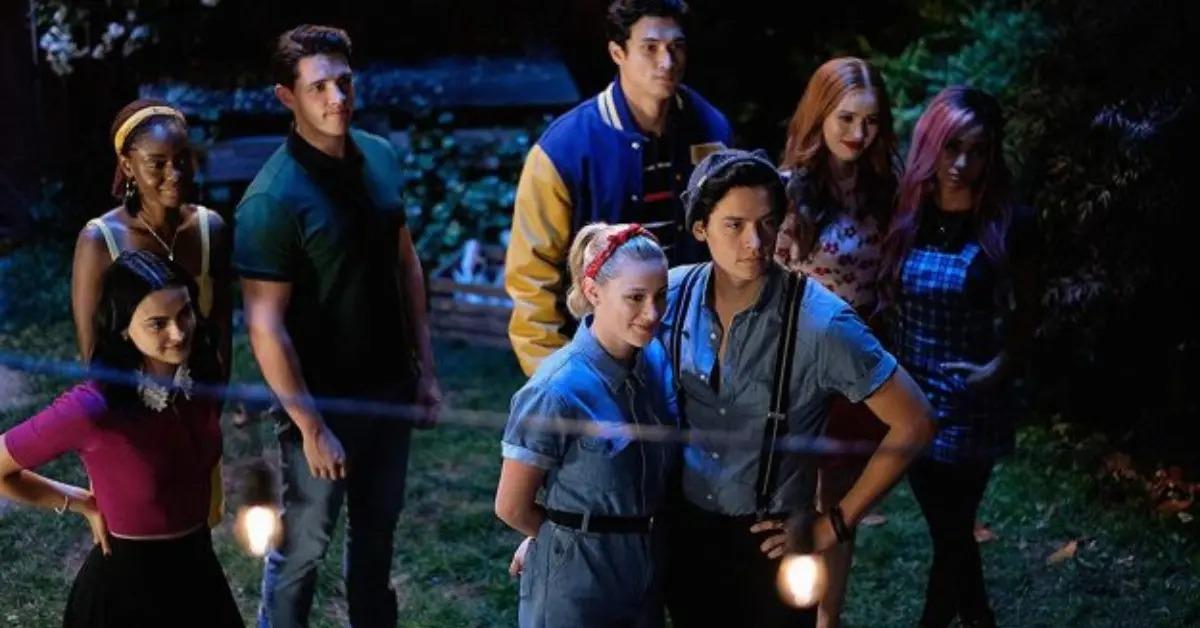 Article continues below advertisement
So, when does 'Riverdale' Season 5 take place?
At first, Season 5 of Riverdale will be set shortly after the events from the end of Season 4. Archie (KJ Apa), Betty (Lili Reinhart), Jughead (Cole Sprouse), Veronica (Camila Mendes), and the rest of their friends will go to prom and graduate from high school. Then, there will be the time jump as we see how they might have grown apart and what brings them back to Riverdale years after their individual departures.
At the end of Season 4, Betty was training with a junior FBI program and Archie had signed up for the Army. They also shared a kiss that will likely break Jughead and Betty for quite a while. Whatever brings them all back to town years after they part ways could be another big mystery for them (and viewers) to solve as the season progresses.
Article continues below advertisement
The 'Riverdale' time jump will feature tons of new storylines.
Toni Topaz (Vanessa Morgan), who had once been a part of the Serpents and was in love with Cheryl (Madelaine Petsch), was shown in a sneak peek on Instagram to be the new cheerleading coach at Riverdale High and also pregnant. Yes, it's a lot to unpack for her alone. Her baby daddy? It's unclear, but maybe she's a surrogate for apparent roommates Fangs (Drew Ray Tanner) and Kevin (Casey Cott).
Article continues below advertisement
Veronica will be married to someone you might have expected Season 1 Veronica to end up with instead of Archie. But don't worry, because you know old feelings are going to be reignited once the old gang gets back together. Maybe. Hopefully.
There will also be a newbie in town. Pop's granddaughter, played by Erinn Westbrook, will take over Pop's Chock'lit Shoppe and revive the place that was once *the* spot.
Article continues below advertisement
The core four will reunite in town as adults.
While it's unclear what brings Archie, Veronica, Jughead, and Betty back to Riverdale, at least three of them appear to be teachers at Riverdale High. There was a scene posted by Riverdale creator Roberto Aguirre-Sacasa on Instagram which shows Betty, Archie, and Jughead receiving teaching assignments of some kind at the office. In the clip, they go their separate ways, but Archie's shirt indicates he might be running some kind of ROTC program.
The parents, whose mythos was once a big part of Riverdale, will likely take a major backseat as Season 5 is underway. But because the kids are now all grown up and have made different lives for themselves, there will be plenty of drama and catching up to do.
Watch Riverdale on Wednesdays at 8 p.m. ET on the CW.