Did Season 2 of 'Blown Away' Film Before the Pandemic?
When Was 'Blown Away' Season 2 filmed? The competition series showcases the best in glassblowing. Find out if filming took place before the pandemic.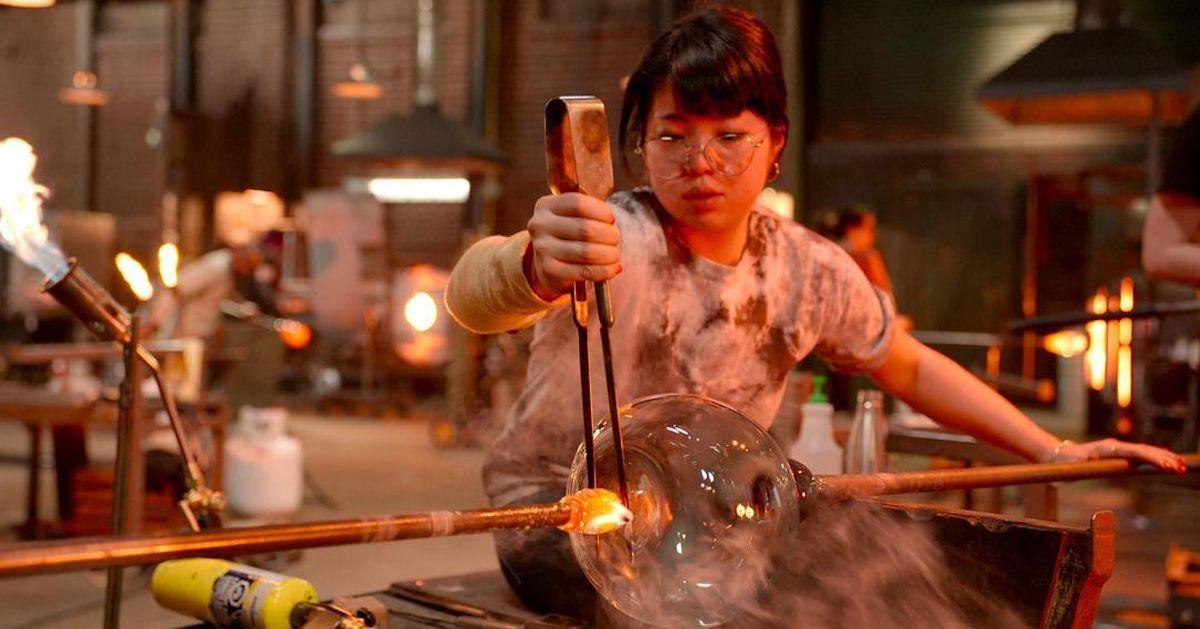 While Netflix's top reality competitions often feature barbecue showdowns, baking challenges, or the skills of social media deception, its latest addition takes on a more delicate artform: glassblowing.
Blown Away features the brightest talent in glassblowing, as 10 contestants compete for the title of "Best in Glass," a residency at the Corning Museum of Glass, and for $60,000 in prizes.
Article continues below advertisement
Hosted by Big Brother alum and YouTube star Nick Uhas, and judged by artist Katherine Gray, Blown Away will get you invested in the techniques and artistry behind epic glass sculptures.
The series first aired on Makeful in Canada, before it was offered to a wider audience on Netflix. After a successful first season in 2019, the show returned to Netflix for Season 2 on Jan. 22, 2021.
When was Blown Away Season 2 filmed? Some viewers are wondering if it was shot before the COVID-19 pandemic.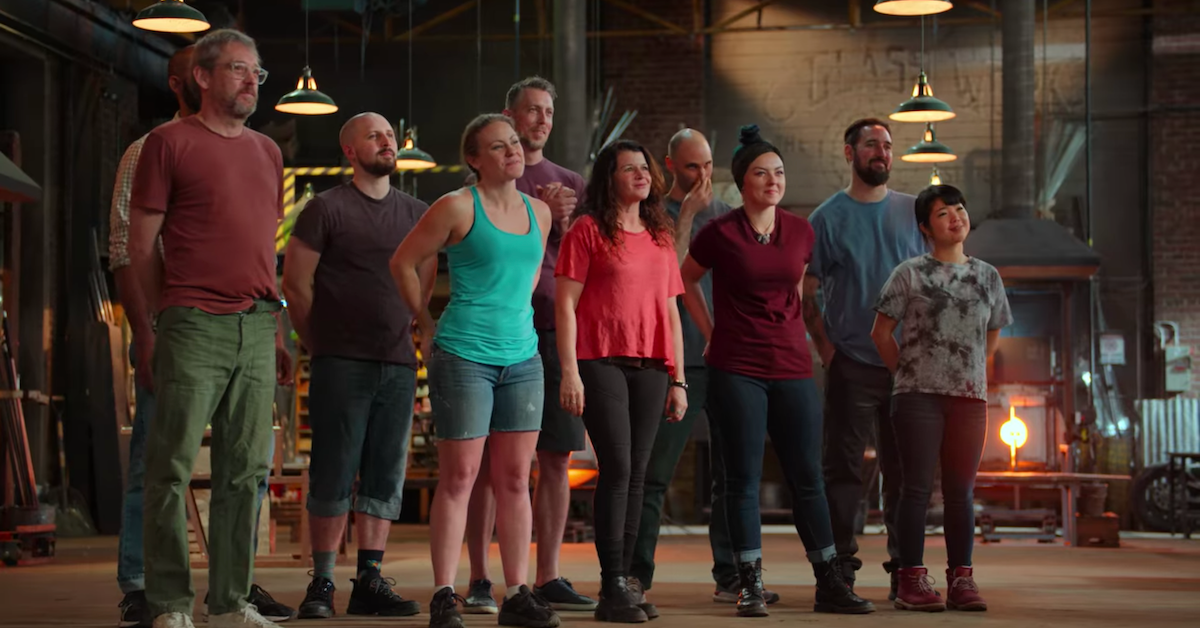 Article continues below advertisement
When was 'Blown Away' Season 2 filmed?
The reality competition films at "North America's largest hot shop," leading some viewers to wonder if it taped before the COVID-19 pandemic restrictions began. Though the competitors were spaced out while working and they were isolated from outsiders, there were also guest judges.
Casting for Season 2 was officially announced in November of 2019, and it continued through at least December of 2019.
Based on the casting sheet shared by the official Blown Away Instagram, it appears as if filming was completed just before the pandemic shutdowns began.
One of the "musts" listed was that applicants should "be able to travel to Canada on or around February 1st and stay until approximately March 15, 2020."
Based on this information, Blown Away taped in the winter of 2020, which explains why there's no mention of the pandemic on the show (or why strict shutdowns did not affect production).
Article continues below advertisement
Who won 'Blown Away' Season 2? SPOILERS.
Warning: SPOILERS for the outcome of Blown Away Season 2 are ahead.
Though 10 competitors entered the hot shop with the hopes of securing the residency and the prize package, only one was victorious.
Cat and Elliot were the last two standing by the finale, though they were considered to be the least experienced glassblowers at the beginning of the competition.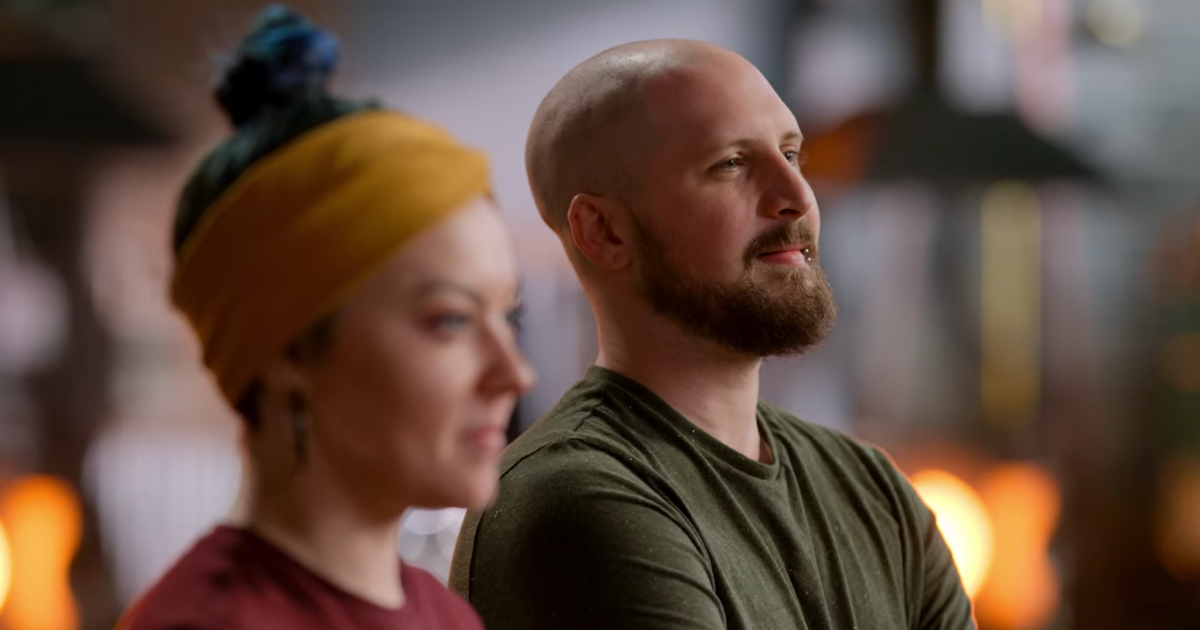 Article continues below advertisement
The two were each tasked with filling one half of a gallery with their glass sculptures. Leading up to the final episode, they only ever had to fill one display. The pressure was on, though each finalist was allowed to use assistants for help.
Plus, to add further stress, Rob Cassetti, the Senior Director of Creative Strategy at the Corning Museum, was the guest judge.
Both displays did impress the judges, but 31-year-old sculptor Elliott clinched the title of Best in Glass.
After he was crowned the winner, Elliott discussed what it would mean for him and his career.
"It's such a good feeling. I can't really get to grips with what it'll mean, what will happen," he shared. "But, I think it's all going to be good. I hope it's all going to be good."
Blown Away Season 2 is available to stream on Netflix now.