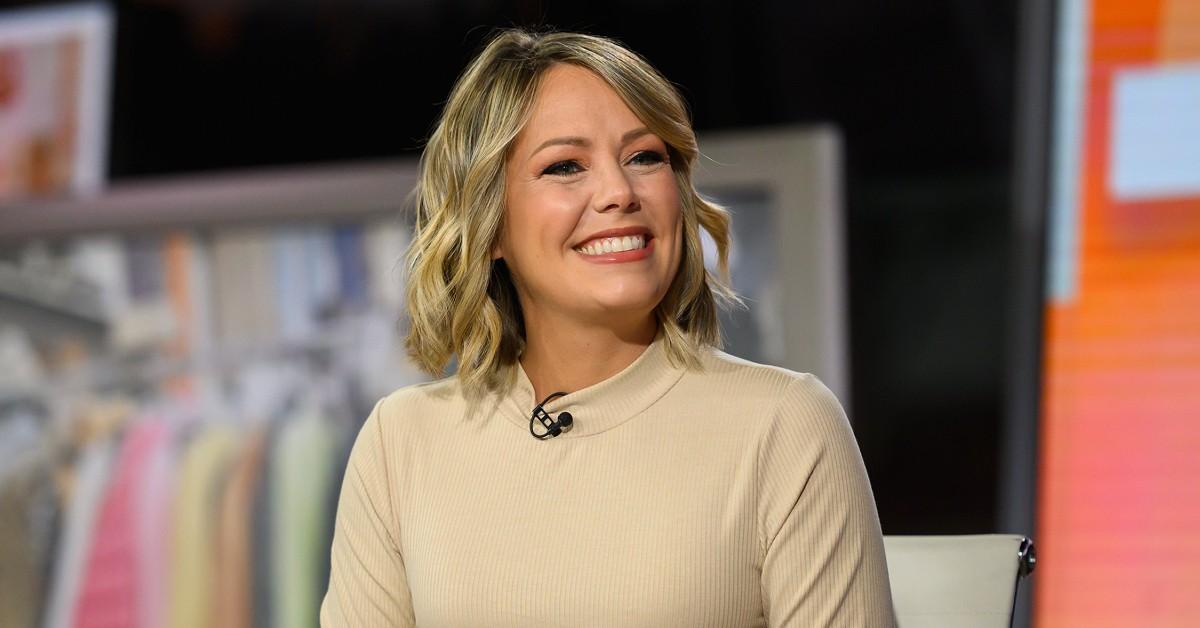 When Will Dylan Dreyer Be Back on the 'Today' Show? The Meteorologist Has Been on Maternity Leave
NBC's Today show has seen a slew of anchors come and go over the near seven decades it's been on the air. Currently, the broadcast news program is home to several warmly familiar faces, including Hoda Kotb, Jenna Bush, and Al Roker, among others.
Meteorologist Dylan Dreyer, aka Weekend Today's weather anchor and co-host of Today 3rd Hour, has been a part of the Today family since 2012. According to Today's website, the gleeful weather gal also acts as a weekday weather correspondent and co-host for Today and NBC Nightly News.
Article continues below advertisement
The Telly Award winner has a lengthy resume and a busy schedule, but she knows when to take time off for the sake of her family. In fact, the mama has been absent from the Today show since giving birth to her and husband Brian Fichera's third child, Russel, on Sept. 29, 2021. Dedicated Today fans are wondering: When will Dylan be back on the Today show? We won't know whether to wear a jacket or a parka until she returns.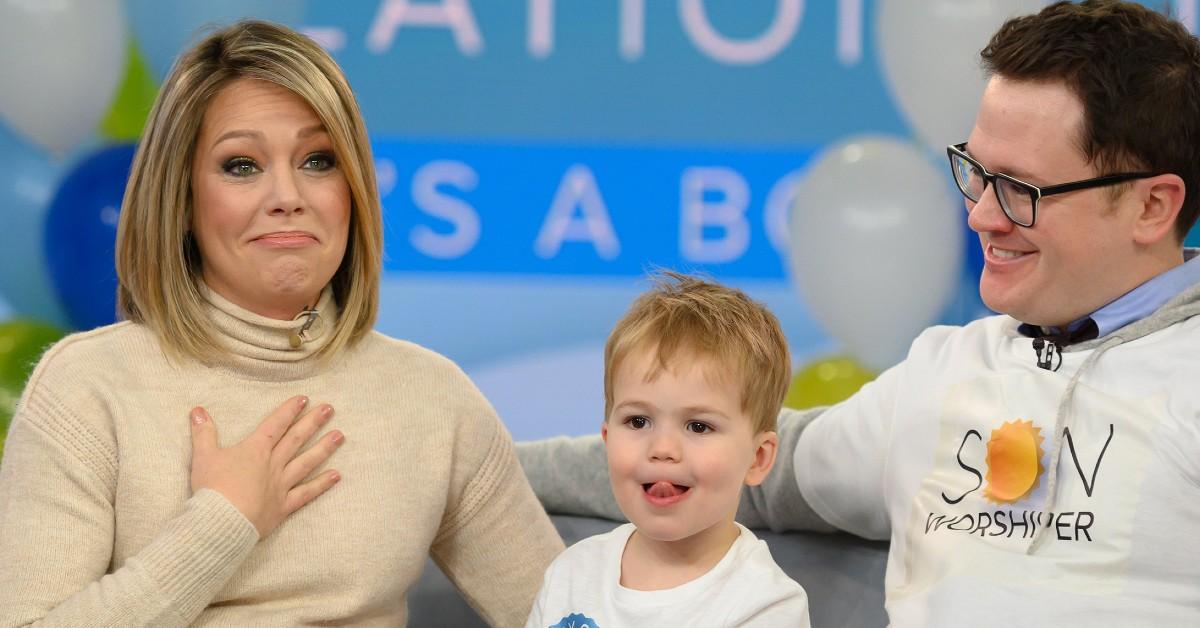 Article continues below advertisement
Dylan Dreyer gave birth to her third baby several weeks before her due date.
In September 2021, Dylan was met with a surprise when her water broke six weeks early. "My water broke Sunday evening and I've been hanging at the hospital," she wrote in an Instagram post at the time. "Doctors are closely monitoring both of us and trying to keep him on the inside for a little while longer to get stronger. All is well! I'm in great hands and I have the best person to keep me calm and comfortable."
Though little Russel was put on neonatal intensive care due to his early arrival, he was born healthy.
After a few weeks spent with her preemie newborn, Dylan, who's still on maternity leave, paid a surprise virtual visit to Al Roker, Craig Melvin, and Sheinelle Jones during a November episode of Today 3rd Hour. She wanted to update them on life after the premature birth of Russel, aka "Rusty."
Article continues below advertisement
"My due date was yesterday, and now he's six weeks old," she stated. "But he still doesn't have a lot of neck strength, so every time I give him to the boys, I'm like, 'Careful! Careful, please. Just be careful.'" Said boys are Dylan and Brian's sons, 4-year-old Calvin and little 1-year-old Ollie. Adorably, Dylan relayed that Russel's older brothers constantly want to give him all the protective kisses and snuggles.
Article continues below advertisement
When will Dylan Dreyer return to the 'Today' show?
Because she's a girlboss supermom, Dylan spent some time in October doing interviews and participating in Zoom calls from within the walls of her bedroom to promote her new children's book, Misty the Cloud: A Very Stormy Day. Despite the obvious exhaustion that comes with raising three little boys and recovering from childbirth, we're sure Dylan was all smiles.
Dylan's first book blends her passion for weather and motherhood and showcases them in a tale about a little cloud who wakes up feeling grumpy. We get it, emotions can brew like a fierce storm.
As for when she'll return to her full-time Today show gig, well, she's taking advantage of NBC's new maternity policy, which gives her a total of 16 weeks at home with her family.
Article continues below advertisement
"When I go back, if things are sort of getting back to normal, I'll probably go back to traveling again. That's what I'm most worried about — just traveling and pumping and being on the road and leaving three kids at home. I'm kind of terrified about it," she disclosed.
Article continues below advertisement
Along with the fear of being away from her three small boys, she's plagued with guilt about being a workaholic mother. Thankfully, Brian offers a wonderful support system, urging Dylan to realize her strong, admirable work ethic will be apparent to the boys as they grow up.
Considering Dylan Dreyer's maternity leave is 16 weeks long, Today show fans should expect to receive weather and news reports from Dylan in late January or early February 2022. Until then, we wish Dylan a happy, restful, family-filled maternity leave. The forecast shows promise of lots and lots of baby pics.