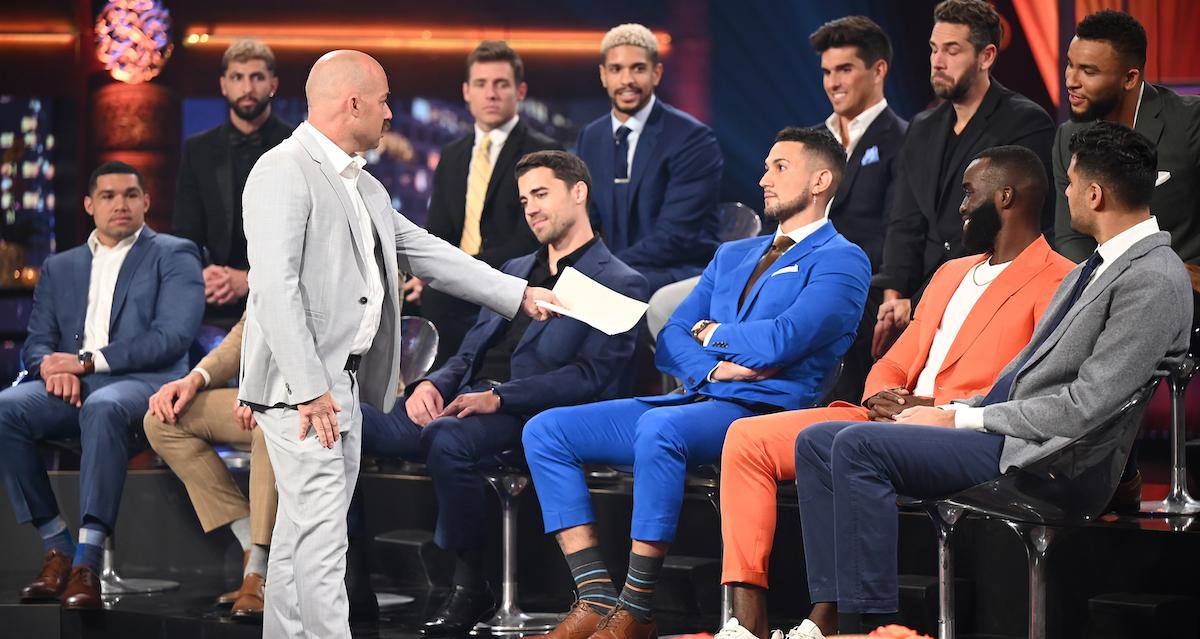 Peter and Will Get Into It One Last Time on 'The Bachelorette,' but Fans Are Skeptical
The "Men Tell All" special on Season 18 of The Bachelorette began more like an episode of Maury than a civilized discussion about the events of the season thus far. We can always expect a little drama, but between uncontrollable shouting "conversations" and so many bleeped out curse words we can barely discern what's happening, this "Men Tell All" was the most dramatic yet.
Article continues below advertisement
Producers are clearly leaning into the drama to account for its changing demographic of younger fans more interested in drama than romance, and honestly, we're not complaining. But when Peter Izzo sues Will Urena for defamation with a classic "you've been served" coming from an angry "lawyer," fans can't help but speculate if Peter really did sue Will.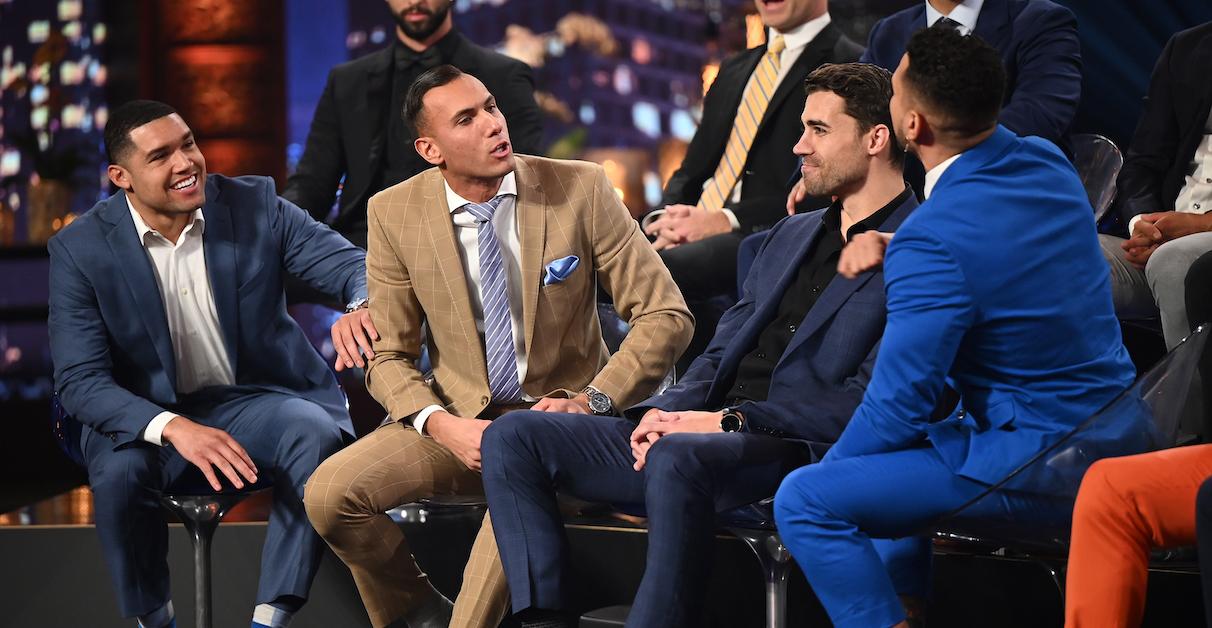 Article continues below advertisement
Peter and Will's rivalry comes to a head in 'The Bachelorette: Men Tell All' special when Peter "sues" Will.
Throughout the beginning of Season 18 of The Bachelorette, the main rivalry is between "Pizzeria Peter" and Will. Peter is painted by producers as a villain — he's always the loudest in the room and is constantly talking about his pizzeria.
When Will calls Peter out in a cutesy way on the group date by spelling "narcissist" as "Peter," instead of laughing along with the situation, Peter gets incredibly defensive. (Not a great look, Peter!)
Article continues below advertisement
Of course, The Bachelorette producers can't let a little spark of a feud go without turning it into ravaging fire. So on the next group date, Peter and Will are pit against each other in a physical duel, with Will not only coming out on top of their melee, but winning the entire group date.
He takes home a very cool bomber jacket, which Peter later throws into the pool. Instead of getting into it, Will tries to take the high road. Or at least that's all we see of their drama.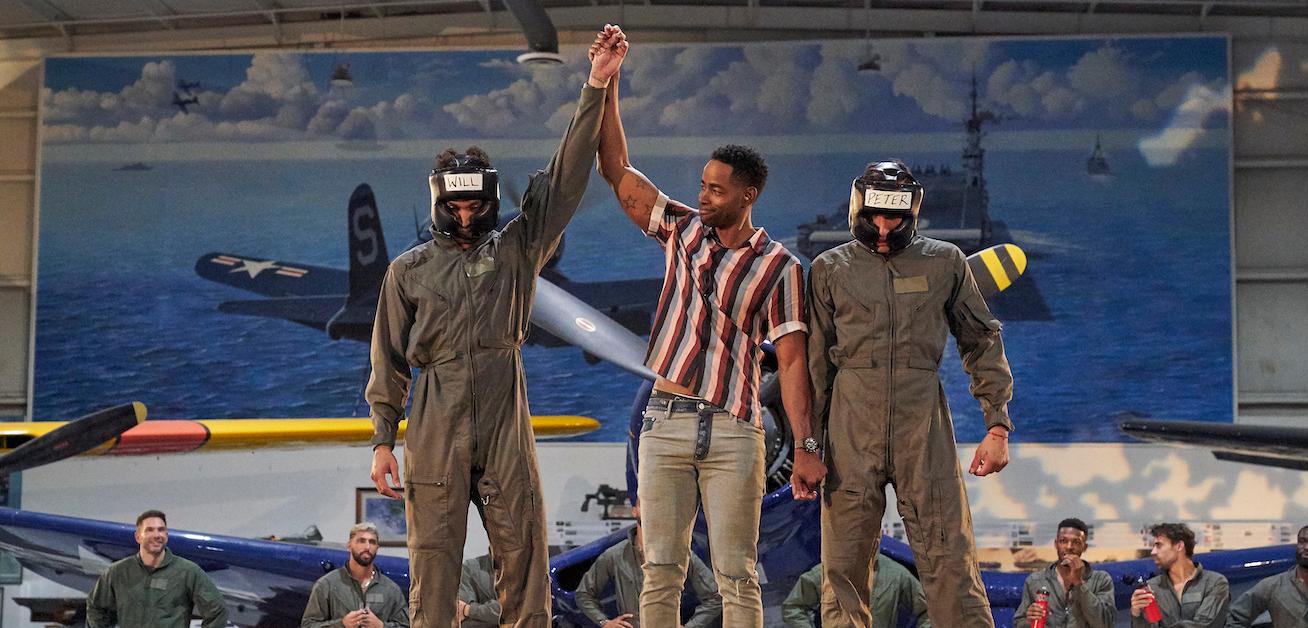 Article continues below advertisement
However, the "Men Tell All" tries to make it clear that Peter and Will have still not squashed their hatred for one another. Peter claims that Will purposefully left negative reviews of his pizzeria online in an effort to defame Peter. Will claims that Peter's sister keeps sliding into his DMs. It's a lot to keep track of, and co-hosts Tayshia and Kaitlyn lose control of the situation.
Article continues below advertisement
But then, an angry man in a suit walks in carrying a slim file. He drops the file in Will's lap and gives us the classic line from any court drama: "You've been served." Peter claims that he's suing Will for defamation, as Will tosses the lawsuit aside and Peter caps it off with a very cheesy (pun intended) "Rest in pizza."
If Peter really did sue Will, he would be making history for taking the on-screen drama further than any other Bachelor Nation contestant. So is it real?
It's unlikely that Peter really did sue Will on 'The Bachelorette.'
Look, it wouldn't be a "Men Tell All" without some staged drama. At the end of Katie's season of The Bachelorette, our jaws dropped with Connor B.'s seemingly spontaneous kiss with a random audience member that turned out to likely be a staged kiss with a fellow musician.
For Michelle's season, producers went one step further in bringing in a scary-looking "lawyer" from backstage. And fans were quick to call this one out.
Article continues below advertisement
The whole ordeal looked so staged that fans couldn't help but post a myriad of memes about the situation. Not only that, but Will later shared some of his favorite memes on his Instagram story, so it's clear that he's not too butthurt about the whole thing.
Article continues below advertisement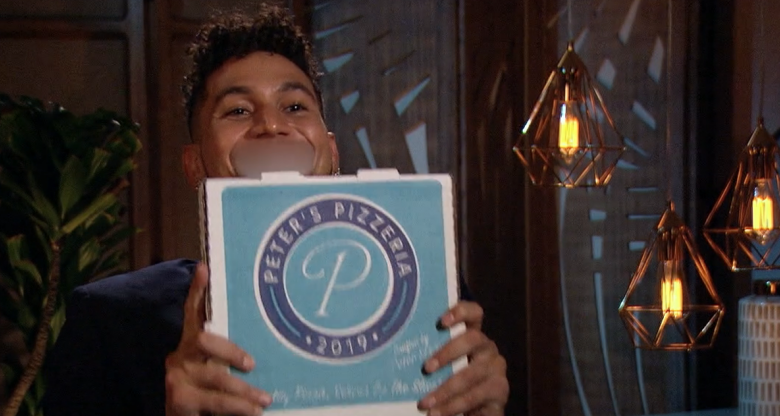 By the end of the episode, Peter brings in pizza from his pizzeria to share with all the guys, turning the dramatic "Men Tell All" into a very literal pizza party. Will comes full circle and says the pizza actually tastes "pretty good" and the two foes hug it out.
Because everything began so dramatically and the beef was squashed so casually, our best guess is that the lawsuit wasn't real. After all, a great pizza really can solve anything.
Tune into the The Bachelorette Tuesdays at 8 p.m. EST on ABC.