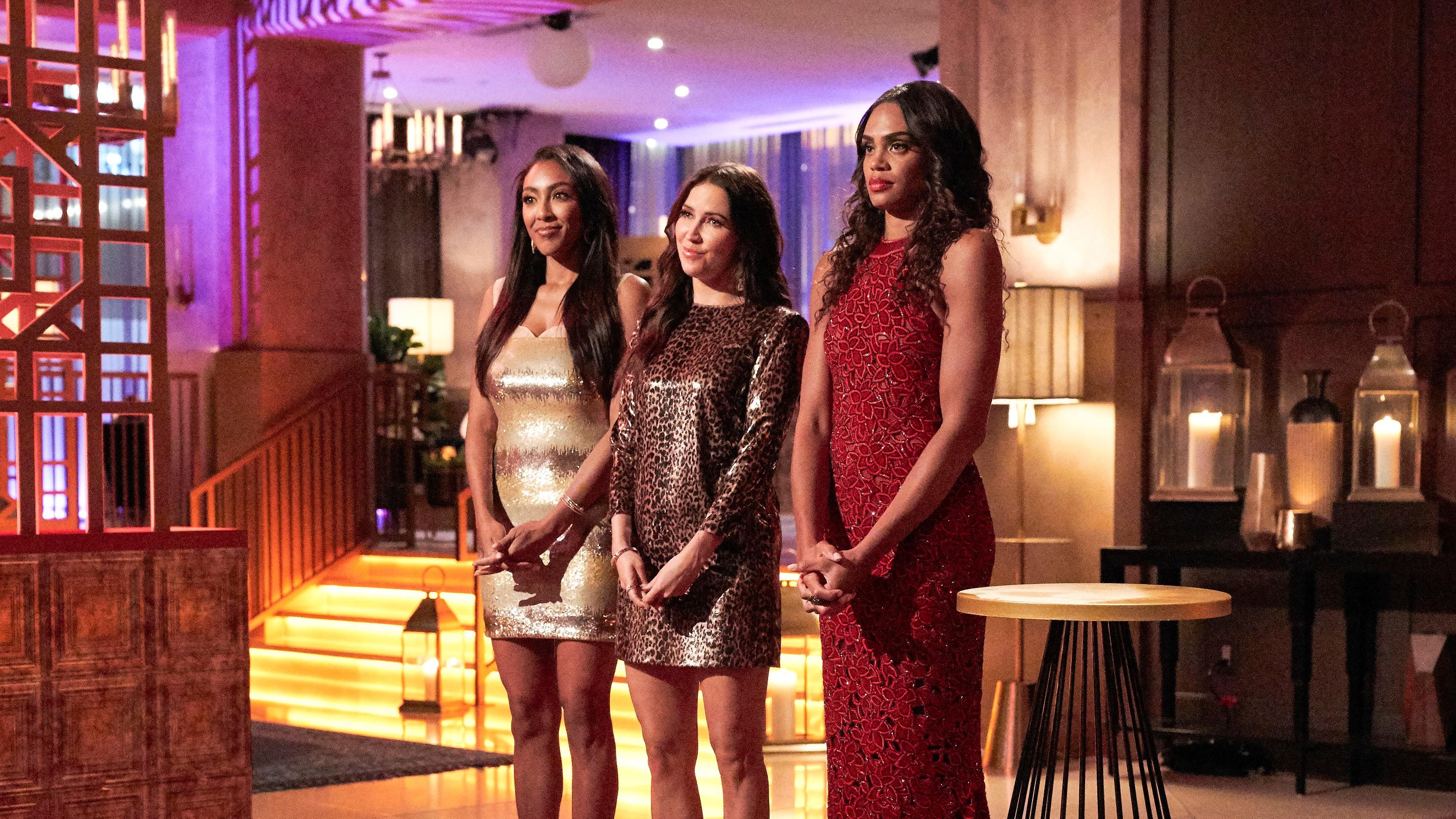 Will Tayshia and Kaitlyn Keep Returning to Host More 'Bachelorette' Seasons?
There's a strong argument to be made that "marriage-as-a-prize" shows are contributing to our species' subconsciously violent attempts at sabotaging our connection to actual love. Programs like The Bachelorette make a mockery out of the most genuine and cherished of human emotions by turning the pursuit of love into an opportunity for advertising dollars.
Article continues below advertisement
Nevertheless, the Bachelor Nation is as strong as ever, and fans of the program and its various spinoffs want to know: Are Tayshia and Kaitlyn permanently hosting the program?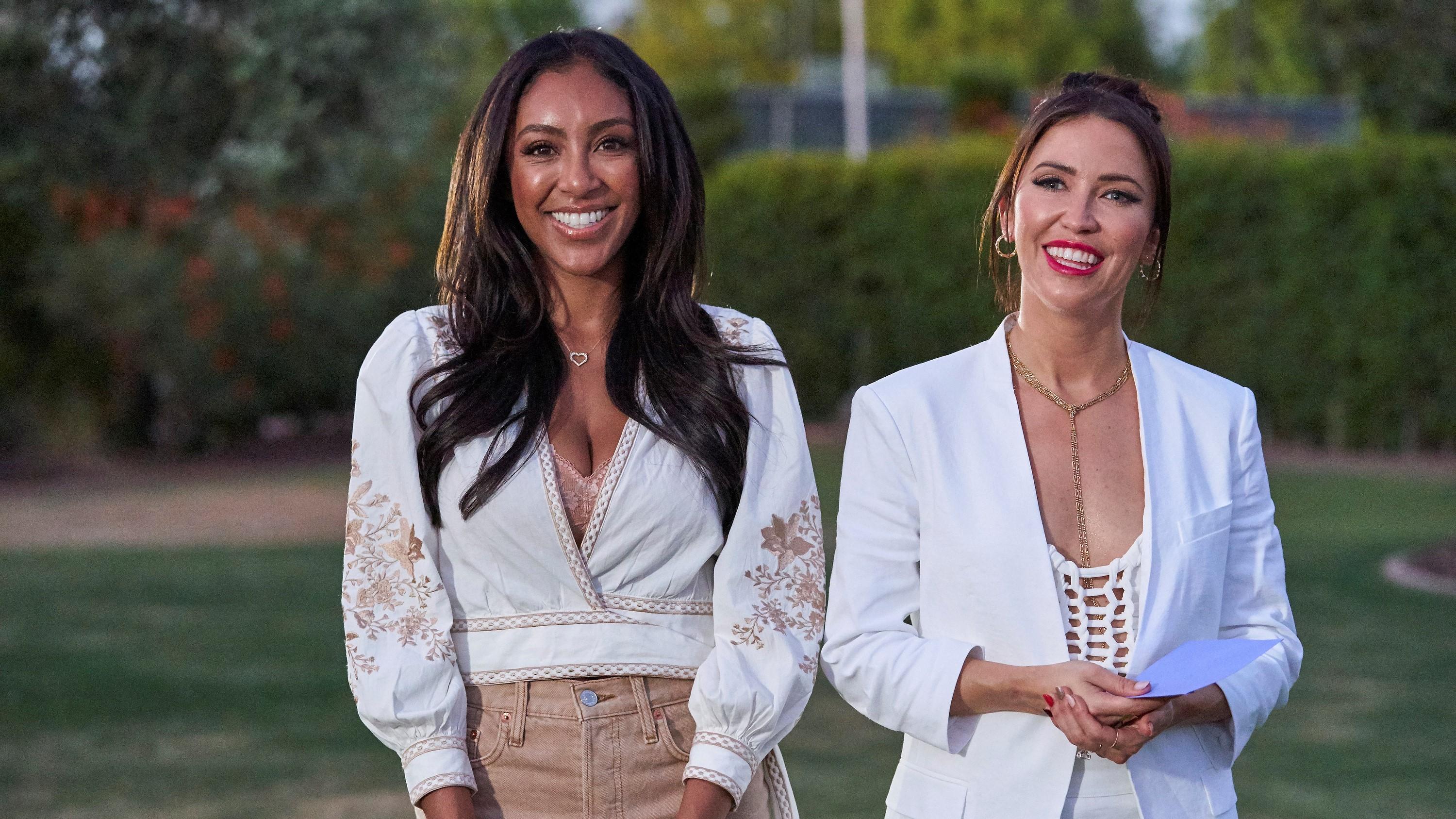 Article continues below advertisement
Are Tayshia and Kaitlyn now the permanent hosts of 'The Bachelorette'?
The Bachelorette and The Bachelor lost its longtime host, Chris Harrison, after he defended contestant Rachael Kirkconnell over a Plantation Ball she attended when she was 18 years old.
He doubled down on those comments, and when he finally issued an apology, it was too late — the damage had already been done, and he left the franchise after hosting tons of seasons.
ABC then reported that Chris's duties would be taken over by Tayshia Adams and Kaitlyn Bristowe. Us Weekly reported in August of 2021 that the network's statement read: "Chris Harrison will not be hosting the next season of The Bachelorette. We support Chris in the work that he is committed to doing. In his absence, former Bachelorettes Tayshia Adams and Kaitlyn Bristowe will support the new Bachelorette through next season."
Article continues below advertisement
It continued, "As we continue the dialogue around achieving greater equity and inclusion within The Bachelor franchise, we are dedicated to improving the BIPOC representation of our crew, including among the executive producer ranks. These are important steps in effecting fundamental change so that our franchise is a celebration of love that is reflective of our world."
Article continues below advertisement
Tayshia and Kaitlyn were announced as the Season 17 hosts, and it was revealed ahead of The Bachelorette's 18th season that they would be taking up hosting duties once again.
So will they be taking on the roles full-time?
Article continues below advertisement
According to The Hollywood Reporter showrunners are reportedly looking for full-time hosts to replace Chris for The Bachelorette, but here's hoping they avoid a Jeopardy! fiasco.
Both Tayshia and Kaitlyn seem like they'd want to continue hosting 'The Bachelorette.'
In the same THR piece, the hosts stated, "I think people really enjoyed this refreshing season and what women can bring to the table when it comes to empowering one another, and I think people at home really like to see that. We'd love to be a part of it. And even if it's not us, we would love to see women involved."
Article continues below advertisement
Tayshia went on to praise the way production handled the fallout following Chris Harrison's exit: "If people speak out on something else and they bring something to their attention, it doesn't go unseen by the franchise. I think change is something they are open to, obviously, and very aware of, as you can tell with just us sitting here right now."
Article continues below advertisement
The Bachelorette is currently in its 18th season, and you can watch new episodes on Tuesdays at 8 p.m. EST on ABC. Do you want to see Tayshia and Kaitlyn as the show's permanent hosts?