Kaitlyn Bristowe and Tayshia Adams Are Likely Paid Well for Hosting 'The Bachelorette'
Tayshia Adams and Kaitlyn Bristowe were once leads on their own seasons of 'The Bachelorette,' and now they host the show. So, how much do they make?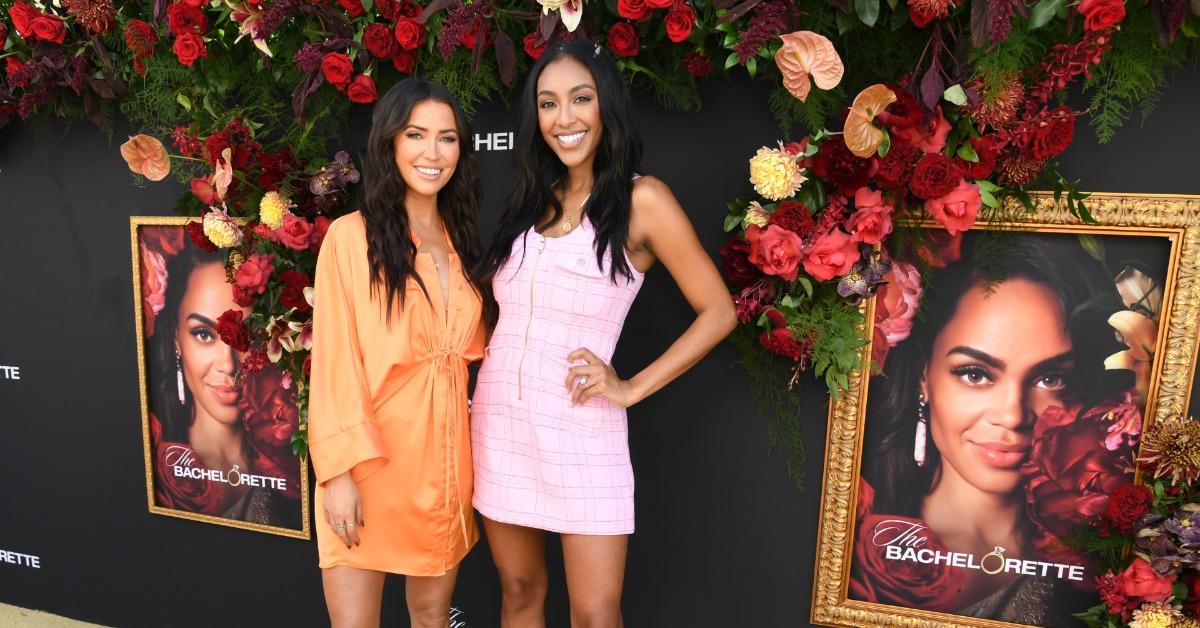 Chris Harrison may no longer be trustiest host in The Bachelor franchise, but two former leads picked up the slack when it was needed. Kaitlyn Bristowe and Tayshia Adams are the hosts for The Bachelorette we never knew we wanted.
They've been part of the franchise for years. As hosts, they continue to make fans ask, "Chris Harrison, who?"
Article continues below advertisement
Viewers might be wondering how much Kaitlyn and Tayshia make as hosts of The Bachelorette. Before they were tapped to share hosting duties, they were both already famous as members of Bachelor Nation. But there's no denying that their new place in the franchise's hierarchy has afforded them some pretty cushy salaries.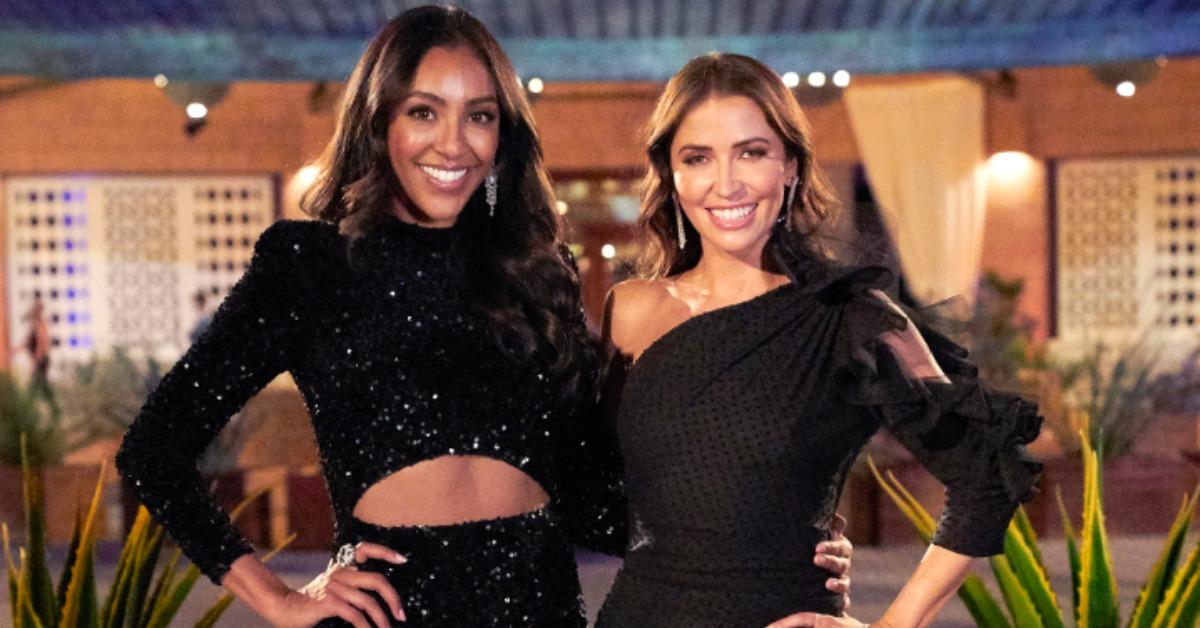 Article continues below advertisement
Are Kaitlyn Brostowe and Tayshia Adams the permanent 'Bachelor' hosts?
After Chris Harrison left The Bachelor franchise following backlash involving his defense of a Bachelor contestant's past racist behavior, Kaitlyn and Tayshia stepped in to host Katie Thurston's season of The Bachelorette. Then, they were brought back to host Season 18, which features Michelle Young as its lead.
But Kaitlyn and Tayshia aren't necessarily the new versions of Chris Harrison in The Bachelor franchise. They shine as a pair of hosts who also act as beacons of advice for Bachelorette leads. But someone else is set to host the 2022 season of The Bachelor. Instead of the network utilizing Kaitlyn and Tayshia once more, Season 5 Bachelor lead Jesse Palmer will host The Bachelor in 2022 and going forward.
Article continues below advertisement
According to Variety, the plan is for Jesse to take the lead on other shows in The Bachelor franchise, too. But there hasn't been any official word on that. As of right now, there's still a chance that The Bachelorette can be reserved for Tayshia and Kaitlyn. And most fans would honestly be happy with that.
Article continues below advertisement
How much do Kaitlyn and Tayshia make as hosts of 'The Bachelorette'?
Chances are, Kaitlyn and Tayshia don't make nearly as much money as Chris did when he hosted The Bachelor, The Bachelorette, and Bachelor in Paradise every year. According to Celebrity Net Worth, Chris earned $8 million annually for his hosting duties in the franchise.
In the 2018 book Bachelor Nation: Inside the World of America's Favorite Guilty Pleasure, author Amy Kaufman detailed how much Bachelorette leads make. She explained that the sum is often at least $100,000.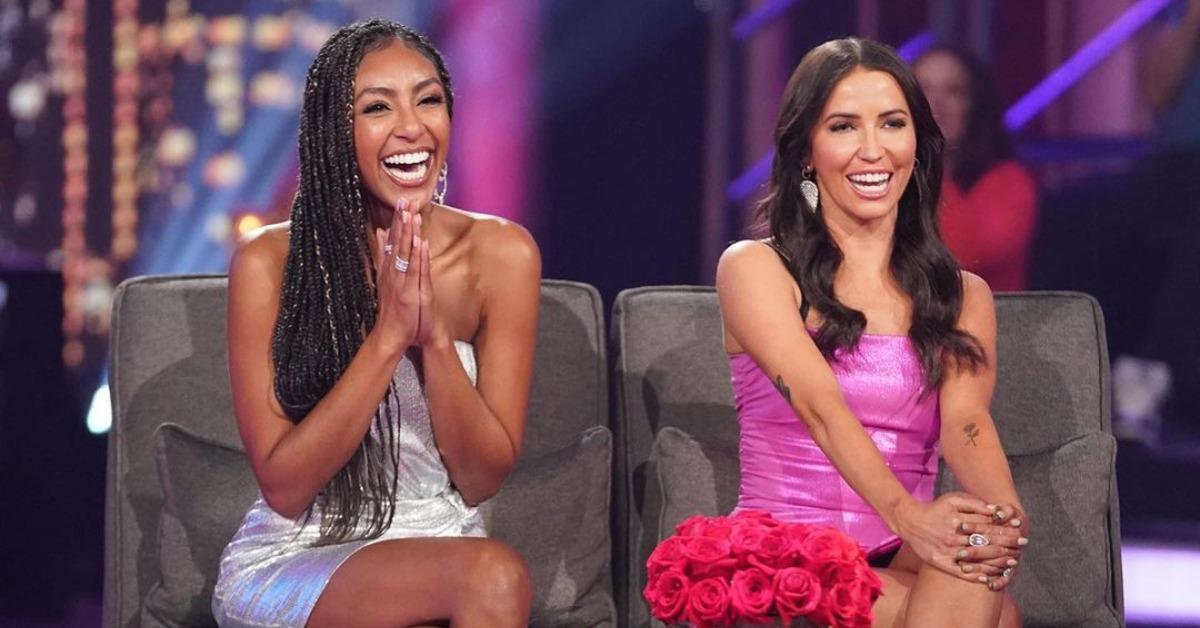 Article continues below advertisement
Because leads usually make in the six-figure range, Tayshia and Kaitlyn likely make more than that as The Bachelorette hosts. Even if they step down, though, both former Bachelorette leads have plenty going on outside of the show.
Like Tayshia's role as one of the hosts on the Click Bait podcast, which focuses on Bachelor Nation news and drama.
Kaitlyn hosts her own podcast, Off the Vine. And both women are working on walking down the aisle with their respective fiancés.
So, even if their run as co-hosts ends, they aren't going far from Bachelor Nation.
Watch The Bachelorette on Tuesdays at 8 p.m. EST on ABC.