Who Made It to the Hometown Dates on Michelle Young's Season of 'The Bachelorette'? (SPOILERS)
Michelle Young is narrowing down her search for Mr. Right on 'The Bachelorette,' and she revealed her Final Four during Week 6.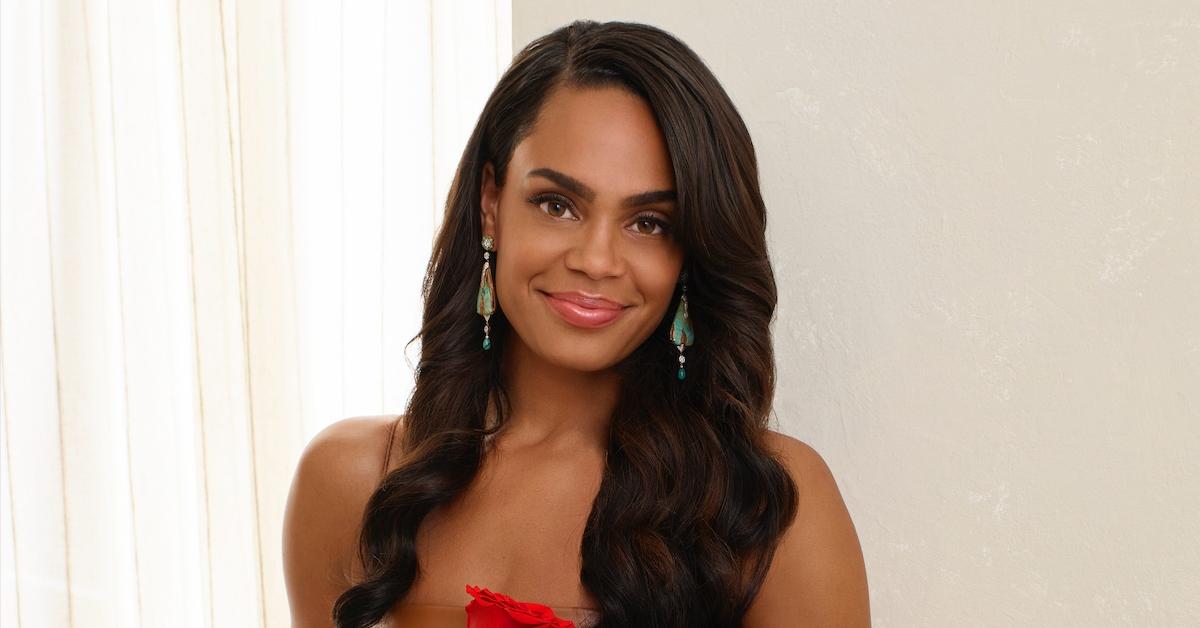 Spoiler alert: This article contains spoilers for Season 18 of The Bachelorette.
Elementary school teacher and fan favorite Michelle Young began her search for everlasting love on Season 18 of The Bachelorette and, each week, she's been narrowing down her pool of 30 men.
During Week 6 of her journey, which played out on the Nov. 23 episode of the hit ABC reality series, Michelle revealed who would be included in her Final Four.
Article continues below advertisement
While several of her frontrunners made it to the Hometown Dates portion of the show, fans were surprised by some of her choices.
Who made it to the Final Four on The Bachelorette Season 18? Keep scrolling to find out.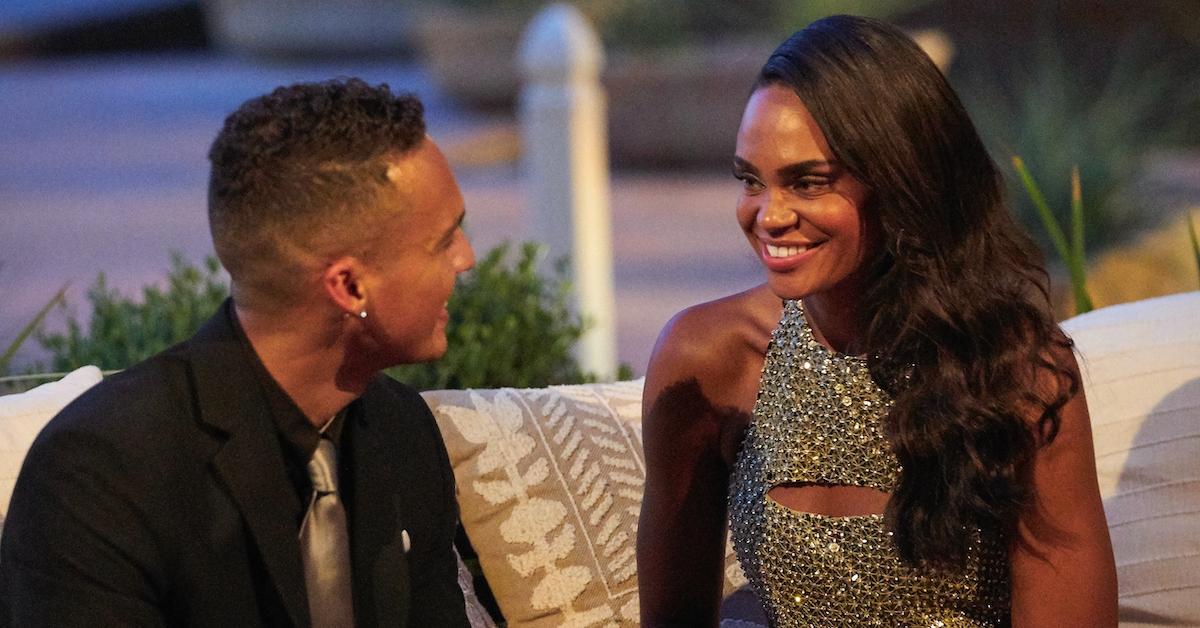 Article continues below advertisement
Who are the men in Michelle's Final Four?
As Week 6 began, Michelle had eight suitors left to date, but she only had four roses to offer. After her first one-on-one with Clayton Echard, Michelle followed her heart and sent the upcoming Bachelor home.
Following her emotional goodbye with Clayton, Michelle had a group date with Nayte Olukoya, Rodney Mathews, Olu Onajide, Martin Gelbspan, Rick Leach, and Joe Coleman.
Martin doubted Michelle's intentions during the group date, so she sent him home ahead of the rose ceremony. She gave Nayte the group date rose following the dramatic dumping.
During the episode, Michelle also had a one-on-one with Brandon Jones, and he received a rose as well. The cocktail party was subsequently canceled, and the teacher only had two roses to hand out once the elimination ceremony kicked off.
Article continues below advertisement
Once the rose ceremony officially began, Michelle offered the first hometown date to Joe. Though the two got off to a bit of a rocky start because of their pre-show DM exchange, Joe has been a top pick ever since he got a one-on-one date with the lead.
With only one rose left to offer, Michelle had a tough decision to make between Rodney, Olu, and Rick.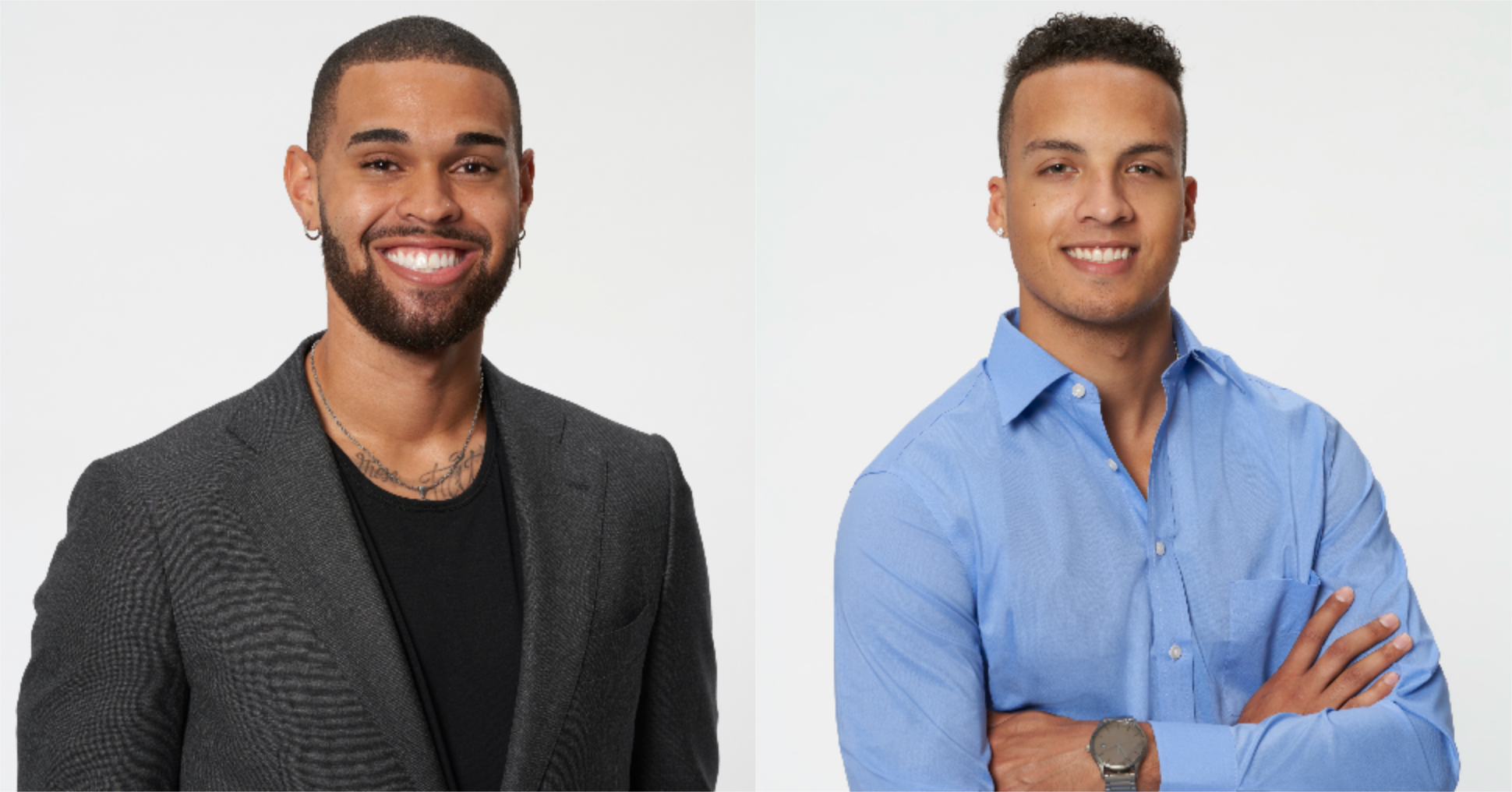 Article continues below advertisement
The Minnesota native asked Rodney to accept the final rose, meaning that Rick and Olu would not get to show her their hometowns.
After the rose ceremony, Olu noted that "it hurt" to be sent home, while Rick said that it was "painful" that he couldn't introduce Michelle to his family.
Michelle's final four (officially) includes Joe, Nayte, Brandon, and Rodney.
Are Tayshia and Kaitlyn hosting this season of 'The Bachelorette'?
Franchise veterans Tayshia Adams and Kaitlyn Bristowe are once again co-hosting The Bachelorette. The former Bachelorettes supported Katie Thurston during her season of the reality series, and they're back to guide Michelle Young through her journey.
Article continues below advertisement
Bachelor Nation is thrilled to see this lovely duo back co-hosting.
The beloved pair's hosting abilities are so authentic because they've been through the process before. Their meaningful advice and support toward the lead are much appreciated, and we hope they'll bring their A-game for Michelle, too.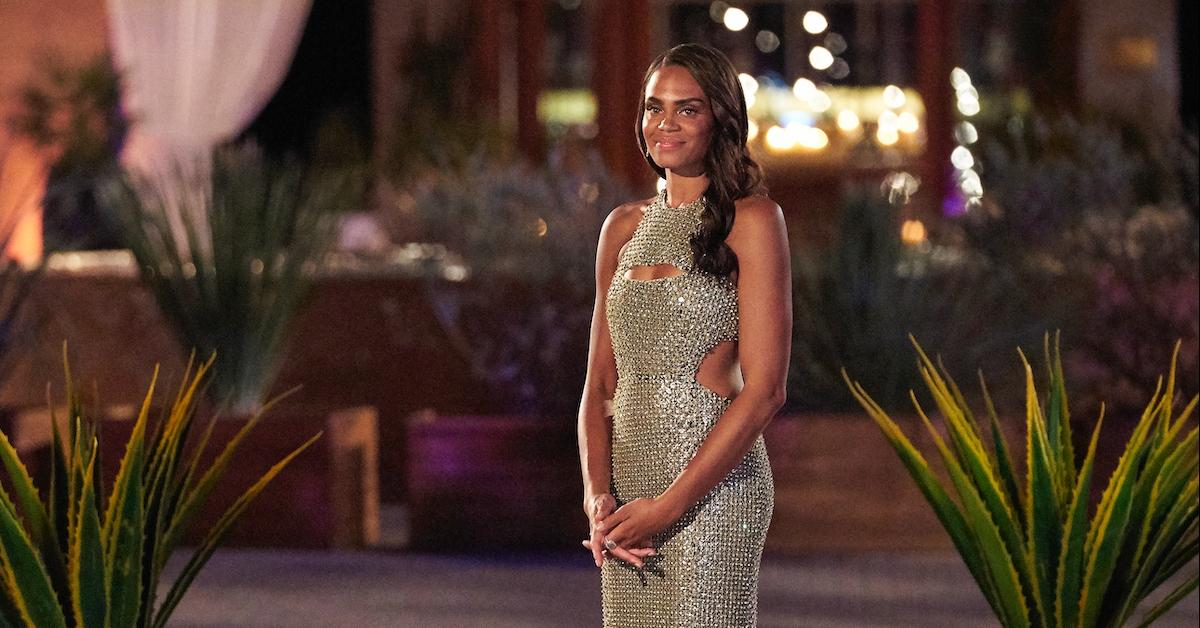 Article continues below advertisement
When did Michelle's season of 'The Bachelorette' film?
Filming for Season 18 of The Bachelorette commenced at the end of July 2021 and wrapped in early September. Marie Claire reports that the show was supposed to film earlier, but "ABC and [Michelle] coordinated this schedule so [she] could film during summer vacation and wouldn't miss out on time with her students."
The show also slightly lifted its COVID-19 safety protocols, allowing Michelle's season to be the first in a while to film in multiple locations. Season 18 kicked off at the Renaissance Esmeralda Resort & Spa near Palm Springs, Calif. Then, Michelle and her remaining men jetted off to Marquette Hotel in Minneapolis, Minn., which is in her home state!
While there are reports circulating about who gets Michelle's final rose, viewers will have to tune in to find out how it all plays out.
Tune in to new episodes of Season 18 of The Bachelorette on Tuesdays at 8 p.m. EST on ABC.