Where Does Austin Dillon Live? Check Out the NASCAR Driver's Home
'Austin Dillon's Life in the Fast Lane' has recently hit the USA Network and we can't get enough! But where exactly does Austin live this fast life?
Would the world of NASCAR be the same without Austin Dillon? The 32-year-old driver has been racing professionally since 2008 and has certainly made a name for himself. (And not just because he's the grandson of NASCAR legend Richard Childress!)
Now longtime NASCAR fans and newbies alike can get a peek inside the other parts of Austin's life on his new USA series Austin Dillon's Life in the Fast Lane. The show follows the Daytona 500 Champion's day-to-day life with his wife, son, and best friends.
But where exactly does Austin live this fast life?
Article continues below advertisement
Where does Austin Dillon live?
As odd as it may sound, Austin used to live in a barn Lexington, N.C., just about 10 minutes south from where he was born. A video posted on Fox Sports dove deep into Austin's previous home as the racecar driver gave them a tour back in 2018.
"I got lucky. I convinced my wife to live in the barn a little bit longer until I actually have to build a hose," Austin explained. "I love our barn here. We can do a lot of activities inside."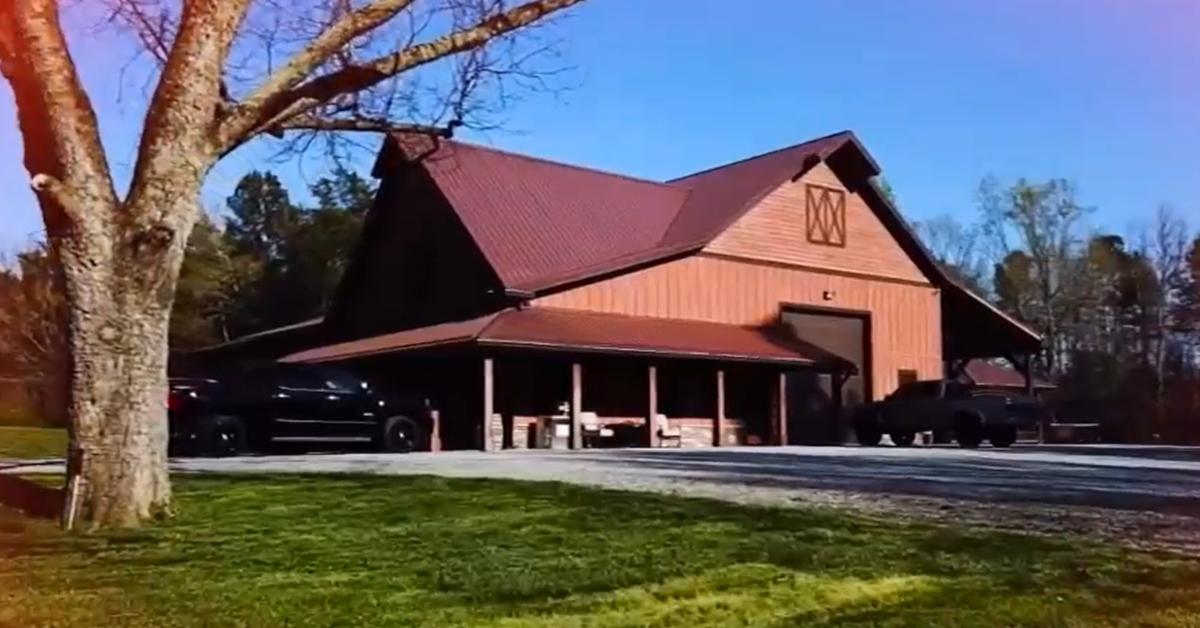 Article continues below advertisement
The tour started with an epic hangout space that included big sofas and TVs, a basketball hoop, a motorcycle, a pool table, and a bright cold Camaro that had left burnout streaks on the floor. The room was decorated with memorabilia and taxidermy deer heads on the walls.
Off to one side of the space, Austin showed off a wall filled with awards and trophies. "This baby's gonna get its own place someday," Austin said of his massive Daytona 500 trophy.
Austin, his wife, Whitney, and their son, Ace, have since relocated to a home that's more suitable for family, though it's still in Lexington. Shots of their house in the show and on social media prove that it's far different than their big, open barn. The house boasts a sleek, modern kitchen, outdoor pool, and putting green for Ace.
Article continues below advertisement
What is Austin Dillon's net worth?
Having an amazing home like the Dillons' is certainly made possible when you have the right amount of wealth. According to Celebrity Net Worth, Austin currently has an estimated net worth of $12 million. It turns out that professional racecar driving can get you far — both in physical distances and in finances.