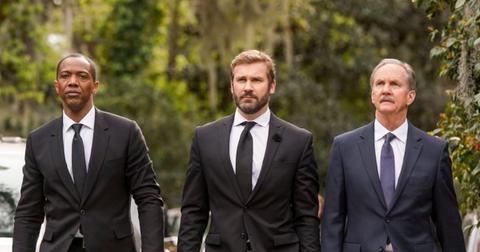 'Council of Dads' Was Filmed in These (Absolutely Dazzling) Locations
By Leila Kozma

Updated
How far would you go to help your loved ones cope with grief?
Writer and journalist Bruce Feiler came up with a unique solution. After receiving his cancer diagnosis, he set up the "council of dads," a group of replacement fathers given the task of taking care of his wife and twin daughters after his death.
The new NBC drama, Council of Dads, is based on Bruce's autobiography. The show takes place in Savannah, Ga., the city where Bruce was born.
So, where does 'Council of Dads' take place?
Bruce's autobiography captures his battle with bone cancer, outlining the provisions he came up with to help his loved ones get back on track with their lives after he was gone.
The book explores a hypothetical scenario, and in it, the father's death is presented as the most-dreaded contingency. The NBC series, on the other hand, jumps ahead in time, capturing how the council of dads report for duty after learning about the fictive father figure's, Scott Perry, tragic death.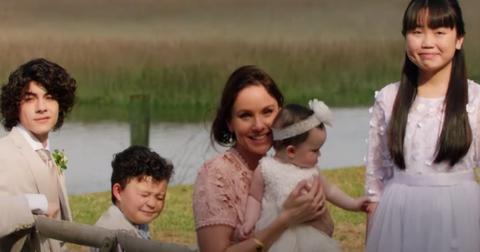 In the Season 1 premiere, we watched Anthony Lavelle (Clive Standen), Dr. Oliver Post (J. August Richards), and Larry Mills (Michael O'Neill) turn up at the family house for the first time.
Each character knows Scott from a different setting. Anthony is an old friend and a bachelor for life, Oliver is Scott's oncologist, while Larry is a grumpy guy Scott sponsored in Alcoholics Anonymous.
Council of Dads revolves around the journey Scott's two girls, Luly (Michele Weaver) and Charlotte (Thalia Tran), and two boys, Theo (Emjay Anthony) and JJ (Blue Chapman), have to embark on in the wake of their father's tragic death.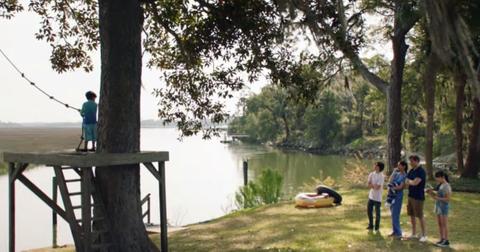 The book zooms in on Bruce's clever attempts to preserve the way of life his wife and twin daughters have gotten so used to while living in Brooklyn, N.Y.. On the other hand, the NBC series is set in Savannah, Ga., which is Bruce's hometown.
According to Visit Savannah, the filming took place in iconic restaurants like the Original Crab Shack and the Good Times Jazz Bar & Restaurant. Additional locations include E. Shaver Booksellers and Savannah Coffee Roasters Cafe & Bistro.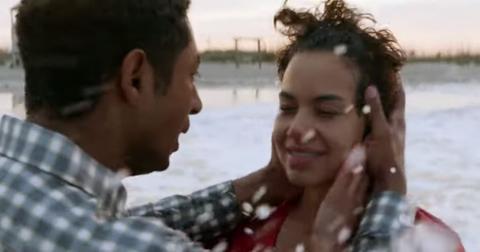 Some of the most iconic scenes in the TV series were shot near Tybee Island, Ga. Take, for instance, the segment that sees Scott's oldest daughter, Luly (Michele Weaver), and her husband, Evan Norris (Steven Silver), plunge themselves into the ocean waves in a rare moment of euphoria — which was shot near sandy shores of the beautiful island.
A retrospective scene that captures Scott, Theo (Emjay Anthony), and JJ (Blue Chapman) play football was filmed in Daffin Park, one of the largest recreational centers in the area. Additional scenes were filmed in the Cuyler-Brownsville neighborhood, the Isle of Hope, and the Savannah Film Factory.
"I think Savannah could be considered another character on the show. It's so distinctive. If we were to take this and put it in a studio in Los Angeles, it simply wouldn't be the same," actor Clive Standen told Visit Savannah.
Catch new episodes of Council of Dads every Thursday at 8 p.m. ET on NBC.