Where Is Cyntoia Brown Today? Sheltered at Home, of Course
Cyntoia Brown's name might ring a bell since her case was brought to the public's attention a few years back. But where is she now?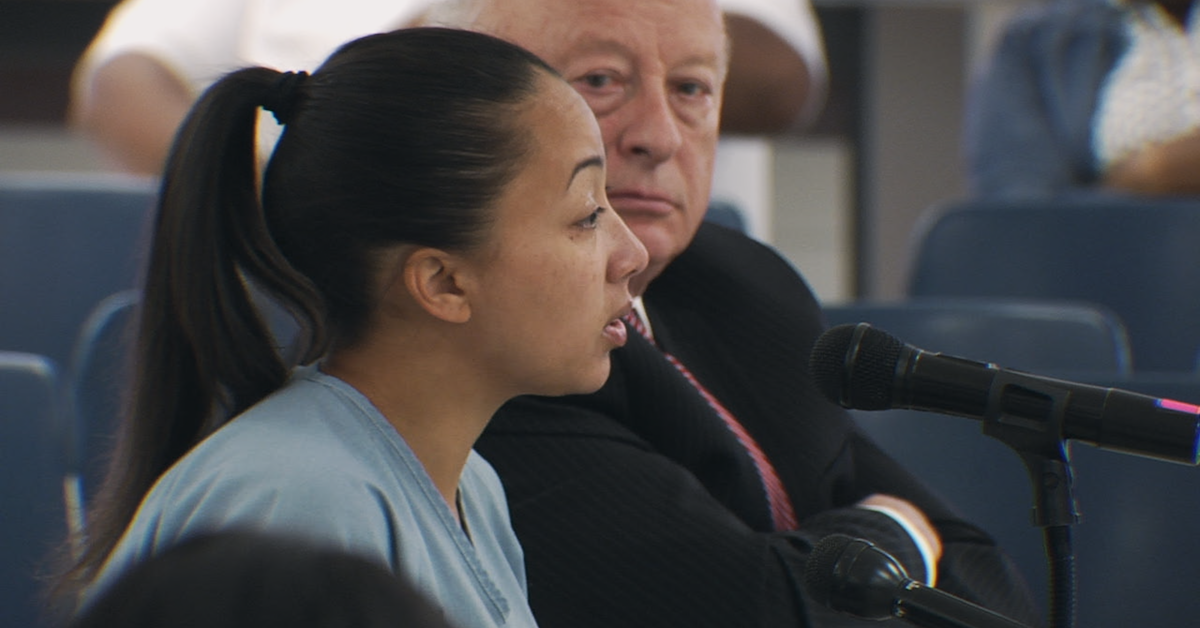 You may be familiar with the name Cyntoia Brown (now Cyntoia Brown Long) because a few years ago, celebrities like Rihanna, LeBron James and Kim Kardashian West drew attention to her case and were advocating for her release from prison.
Thankfully, the media attention helped Cyntoia get the attention of Tennessee Governor Bill Haslam who granted her clemency and released her with 10 years of probation.
Article continues below advertisement
On April 29, Netflix releases a new true crime documentary called Murder to Mercy: The Cyntoia Brown Story, which explores Cyntoia's story, why she was put in prison, and why it took so long for her to be released.
Article continues below advertisement
Where is Cyntoia Brown Long now?
Like the rest of us, Cyntoia is sheltered at home with her husband Jamie Long, who she married while she was still incarcerated. She even posted a very impressive video of her threading her own eyebrows. That takes some skill!
Article continues below advertisement
Beyond that, Cyntoia is now an author, speaker, and advocate for criminal justice reform, in the hopes that her story can help change the way prisons are run and the way judges look at cases similar to her own.
Since her release, Cyntoia released a book that details her experiences in prison. Written mostly during her incarceration, Free Cyntoia: My Search for Redemption in the American Prison System, is a coming-of-age memoir that deals with the effects of being brought up by the prison system from a very young and formative age.
Now 32, Cyntoia hopes her book helps expose the barbaric injustices of prison life and the justice system in America.
Article continues below advertisement
Along with her husband Jamie Long, Cyntoia also works as part of the Ambassador Speaks Bureau, an organization of speakers "committed to addressing the most serious human and spiritual issues of our day."
She most recently spoke to a group at the DC Department of Corrections, where she was also given an award recognizing her work in prison reform.
Article continues below advertisement
What did Cyntoia Brown do to be sentenced to life behind bars at only 16?
In 2004, Cyntoia Brown Long (née Brown) was convicted of first-degree murder at 16 years old, and was sentenced to 51 years to life in prison. She was convicted for the murder of 43-year old real estate agent Johnny Allen, who had solicited the 16-year-old for her services as a sex worker and taken her back to his apartment.
There, Cyntoia explained, he proceeded to show her his extensive gun collection, which she saw as an intimidation. At some point during the night, she thought Johnny had been reaching for a gun — and so she shot him herself in self-defense.
Article continues below advertisement
However, the state prosecutors decided not to account for the fact that Cyntoia was a minor being sexually trafficked by a known pimp named Garion McGlothen, and instead argued that Cyntoia had murdered Allen in order to rob him.
Article continues below advertisement
In 2017, her case garnered media attention after a Tennessee law was changed and would have classified Cyntoia as a victim of sex trafficking, but Cyntoia remained in prison.
Thankfully, her story started to gain social media traction and once celebrities like Kim Kardashian (who recently has been doing a lot of work in criminal justice reform) got involved, calls for her release reached a fever pitch.
Inexplicably, even after knowing all the mitigating factors of Cyntoia's case, the Tennessee Supreme Court denied her eligibility for release and ruled that she would have to serve 51 years in prison before she could be let go.
But a month later, thanks to a major push from the public, Tennessee's departing Governor Bill Haslam commuted Cyntoia's life sentence to 10 years of parole.
Stream Murder to Mercy: The Cyntoia Brown Story on Netflix.