Jenna Bush Hager's New House Is Seriously Gorgeous
Where does Jenna Bush Hager live? She and her husband recently purchased a new home for the family — here's what you need to know about the new home.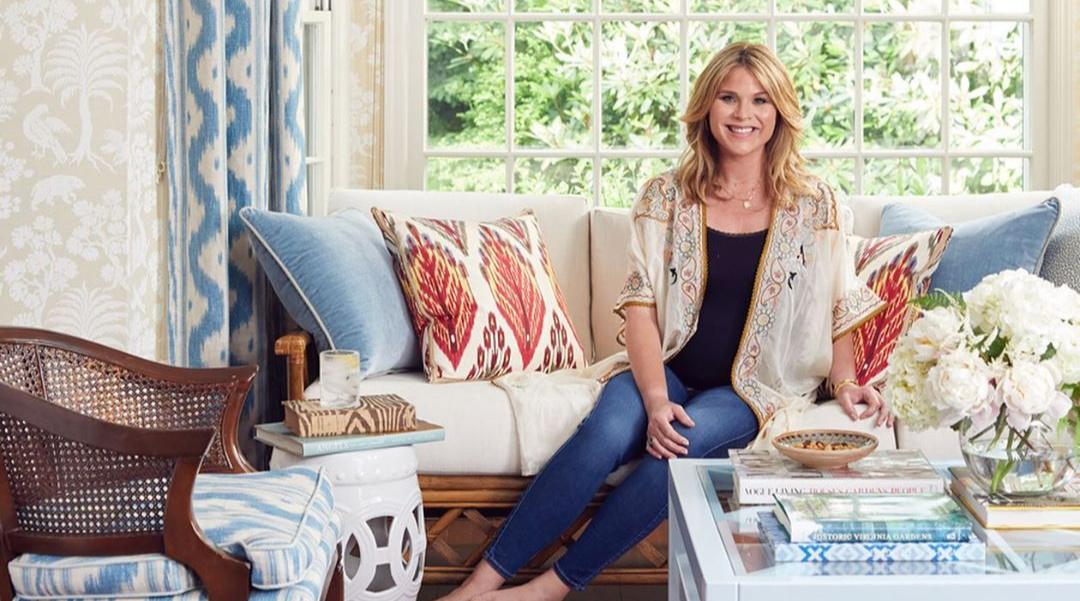 Now that Jenna Bush Hager is officially back on the Today Show, we can all relax and focus on the really important questions. Namely: Where does Jenna Bush Hager live? After scrolling through Jenna Bush Hager's Instagram feed, we know that her home is beautifully decorated — but where in the world is it? We have all the answers for you here!
Article continues below advertisement
Where does Jenna Bush Hager live?
The expertly designed Hager home is featured in the November/December issue of Veranda magazine. According to the article written up about the home, it is a "sweet cottage on Long Island's North Shore." So there you have it — Jenna Bush Hager and her family live on the North Shore!
Article continues below advertisement
Jenna and her husband Henry weren't actually looking to purchase a home in the area but had been renting summer homes there for a few years. When the adorable cottage came on the market, Jenna couldn't help but stop in during the open house... and the rest is history. "There was something about it that reminded me of Texas, of being outside. Even this close to the city, there was a remoteness to it," she said. After showing the house to her husband, the two agreed to make a purchase.
When the Hagers purchased the home, they enlisted the help of Jenna's former college roommate Traci White, who is now an interior designer based in Dallas. The four-bedroom home is filled with a delightful mixture of fresh, bright colors, and charming vintage details. The rooms also feature several paintings by Jenna's father, President George W. Bush.
Article continues below advertisement
The family's new home also provides some great birding experiences.
"I come from a long line of birders," Jenna told Veranda. "My parents bird for fun, and my grandmother Jenna was a naturalist. She would teach my sister, Barbara, and me about birds, rocks, every constellation in the sky."
Article continues below advertisement
After she and her husband looked at the cottage together for the first time, they went to a local café to talk things over. While they were there, an older gentleman approached their table and said he was familiar with the cottage. "They get the best birds," he said. "It felt so serendipitous," says Jenna.
Article continues below advertisement
Jenna Bush Hager recently welcomed a new baby to the family.
The new house is home to Jenna, her husband Henry, and the couple's children: 6-year-old Mila, 4-year-old Poppy, and their son Hal, who was born this past August. Although the Long Island home necessitates a bit of a commute to the couple's Manhattan jobs, they both feel the remote location is totally worth it.
Jenna has said that part of what drew them to their North Shore home was the fact that their kids could spend plenty of time outdoors. "You're outdoors and you're barefoot. It's how Henry and I grew up, and it's what we want for our children," she said in the interview with Veranda. Sounds pretty idyllic, no?