Blackheart Can Be Found Aboard His Ship in 'Fortnite'
Blackheart has returned as an NPC in 'Fortnite' — but where is the pirate located? Here's how to find him to complete the Paradise missions.
Not that Chapter 3, Season 4 is underway in Fortnite, there are new NPCs you'll have to hunt down for different missions and tasks you're given to complete.
Blackheart is a pirate NPC who is crucial to the Paradise missions and will sell you certain items once he's located. Since he's a new NPC, though, he's a bit tricky to find — unless you know where to look for him.
Article continues below advertisement
This character is not to be confused with the Blackheart skin that was previously available in the game. While there's some resemblance between the two, the Blackheart NPC has a long white beard and a hook hand. But where is he on the map?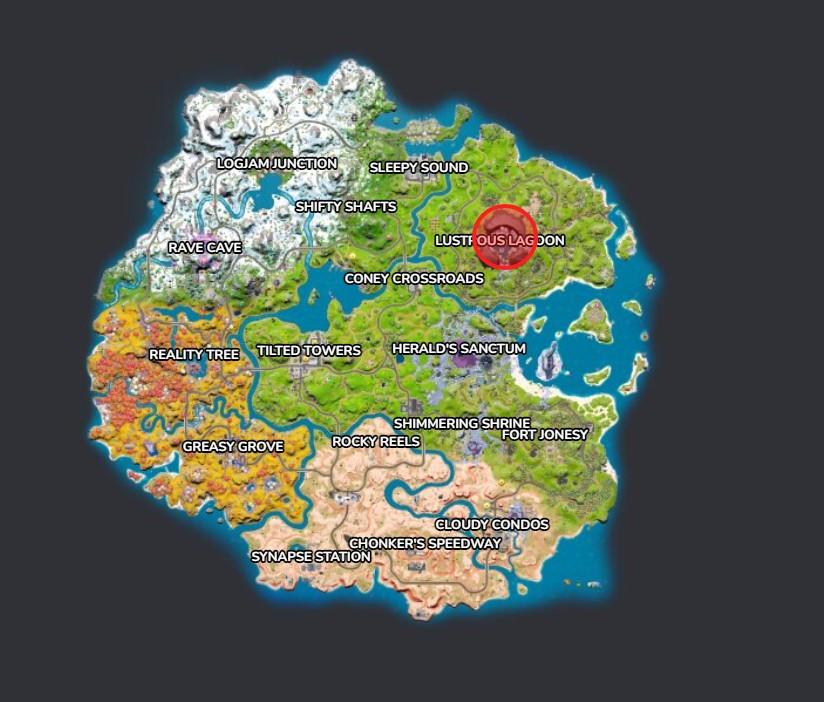 Article continues below advertisement
Here's how to find Blackheart in 'Fortnite.'
Players can find Blackheart aboard his ship, dubbed the Driftwood. But just because this pirate is in a ship doesn't mean you'll find it docked in the waters — the Driftwood is actually currently floating above the Lustrous Lagoon (which used to be the Daily Bugle before the chrome infested it).
When dropping into the game, you can either dive in to land directly on the ship, or you can land on the ground nearby and use one of the nearby zip lines to bring yourself up to it.
Since Blackheart is crucial to completing some of the quests in-game, though, you should know that this area will likely have many of your opponents landing there as well. This means you may want to consider a more tactical approach to it, landing in one of the nearby points of interest to collect some gear before making your way over.
The ziplines to pull yourself up to the floating ship are located on either side of it, and you can reach them by jumping into the water.
There are some supplies below deck on the ship, if you're hoping to knock your conversation with Blackheart off your in-game to-do list early, but just be wary of how long you wait before making your way to them.
If you don't see the Driftwood located above the Lustrous Lagoon, it's possible the ship has moved and you'll want to search the skies for it. Regardless, our bearded friend will be aboard the ship wherever it may be.