Fans Are Still Holding out Hope for Walter White to Appear in 'Fortnite'
Fans have asked for a 'Breaking Bad' collab with 'Fortnite' for years, but now that 'Better Call Saul' is over, will Walter White come to 'Fortnite'?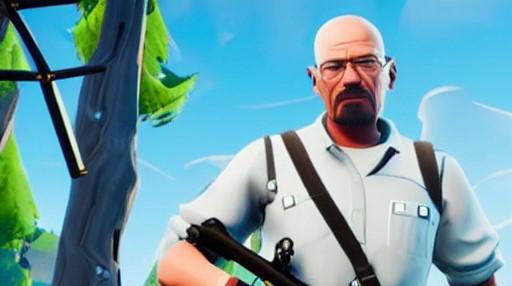 There are some franchises that continue to live on in the hearts of fans long after the last episode airs — and Breaking Bad is one of them.
This isn't the first time fans have been itching for any information on a Breaking Bad collaboration with Fortnite. Though Breaking Bad aired its series finale in 2013, the spinoff series Better Call Saul only recently closed its chapter, airing its final episode on Aug. 15, 2022 — and some believe this would be the perfect time for a crossover with the battle royale game.
Article continues below advertisement
Because of this, the Breaking Bad fandom has had a bit of a resurgence, with fans hoping the iconic characters will appear in some similarly popular video games. There are multiple mods out there that will bring characters like Walter White and Gus Fring to Mutliversus (though those could soon cause players to be banned from the game).
But will Walter, Jesse, or any of the other Breaking Bad icons make an appearance in 'Fortnite'?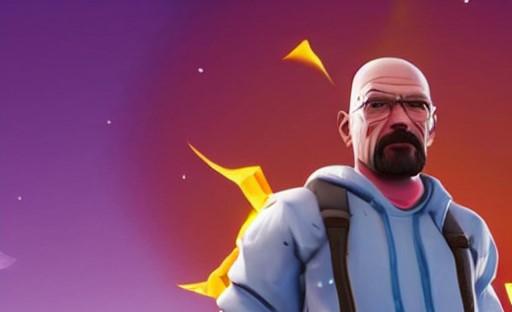 Article continues below advertisement
Will Walter White or the 'Breaking Bad' cast come to 'Fortnite'?
Unfortunately, at this time, Epic Games has not confirmed that it will have a crossover with the popular AMC series. Fans of Breaking Bad have been requesting Walter and Jesse appear as limited edition skins in Fortnite for years now, though Epic Games has not publicly commented on the potential of such a collaboration.
Article continues below advertisement
Fortnite has done similar crossovers with AMC shows in the past, previously collaborating with The Walking Dead. The show's protagonist Rick Grimes received a skin, as did Daryl and Michonne.
While this proves that Epic Games has a working relationship with the network that housed the Breaking Bad universe, it unfortunately does not confirm that any of its IP will be used in upcoming collaborations.
That being said, there are plenty of rumors and leaks online of potential skin collections that might be coming to the game. While we cannot confirm the validity of any of these leaks, they bring a lot of hope to fans who are still holding out hope that Saul Goodman, Walter, or Jesse will soon appear in the game.