'Diesel Brothers' Is a Hit Among American Viewers — Where Is the Show Filmed?
Where is 'Diesel Brothers' filmed? It's no secret Heavy D and Diesel Dave are patriots, so, naturally, their show had to be U.S.-based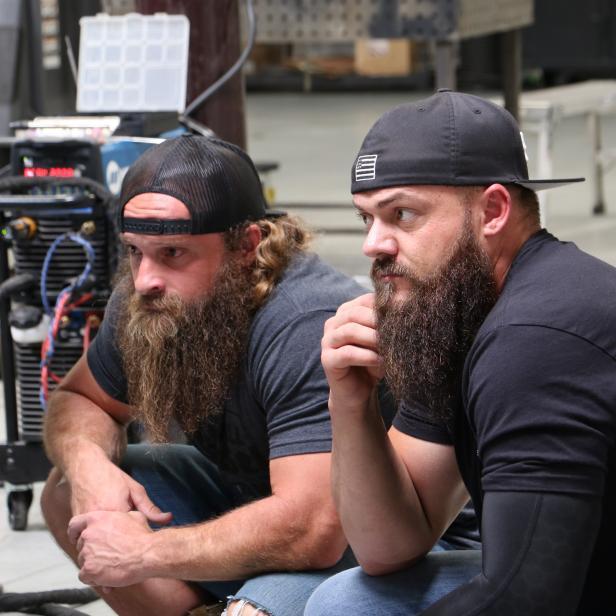 An American reality TV series, Diesel Brothers, has been popular since it first aired in 2016. The show follows David "Heavy D" Sparks and David "Diesel Dave" Kiley as they fix and customize vehicles (specifically pickup trucks) for their fellow Americans — a pretty straightforward premise. But people want to know: Where is Diesel Brothers filmed?
Article continues below advertisement
Luckily, the mystery of location wasn't too hard to unravel. Sparks and Kiley are originally from Utah, so naturally, they kept things local and set the show in their home state.
Article continues below advertisement
Where in Utah is 'Diesel Brothers' filmed?
Utah is a reasonably large state, so where does the Discovery Channel film this automotive-based reality series? Filming is done throughout the state, but the majority of the footage comes from inside the crew's garage at their shop — DieselSellerz.
Since the purpose of the series is to showcase the fix-up process and amazing truck transformations, the Utah scenery isn't a prominent filming feature. Still, we can share where DieselSellerz is situated in the state known for its skiing, salt flats, and the headquarters of the Church of the Latter Day Saints, to which Sparks and Kiley both belong.
Article continues below advertisement
Where is the Diesel Brothers's shop?
The Diesel Brothers' headquarters, shop, and garage are located in Woods Cross, Utah, where most of the show is filmed. Utah offers a lot of vast open space, which is ideal for testing the newest mechanical creations that come out of DieselSellerz's garage.
Article continues below advertisement
And fans are welcome to come and check out DieselSellerz — they just won't be able to get a tour of the garage while filming is going on, for liability and confidentiality reasons, of course. But, the merch shop is open to visitors, and they can see some of the Diesel Brothers' famous builds and maybe even catch the film crew at work through the garage viewing window.
Does filming take place in other locations?
Aside from filming inside the garage in Woods Cross, Sparks, Kiley, and the Diesel Brothers crew have also filmed in Salt Lake City and Wendover, Utah, for specific test drives and stunts, like that one time Sparks, aka Heavy D, jumped a Diesel Brothers' monster truck over a flying aircraft.
Article continues below advertisement
Is 'Diesel Brothers' filming a new season?
With its original air date occurring almost seven years ago, Diesel Brothers has released seven seasons worth of truck fixer-upper episodes full of messy misfires, vehicular victories, and shocking stunts. There's no info yet about a potential Season 8, but with such a dedicated fanbase, we'd be surprised if the show doesn't keep going for a long time yet.
Catch new episodes of Diesel Brothers Wednesdays at 8 p.m. EST on Discovery, or stream older episodes on Discovery Plus.