Flipping Showdown Is Filmed in the "Capital City of the American South"
One of the best parts of watching home renovation shows is being exposed to different neighborhoods and communities that you probably wouldn't have ever considered moving to before. And now with a dramatic number of jobs staying remote following the pandemic, there are tons of folks who are considering moving.
Flipping Showdown features some pretty great houses, and now fans are wondering: Where is it filmed?
Article continues below advertisement
Where is 'Flipping Showdown' filmed?
The HGTV show takes place in the Atlanta area, and if you aren't familiar with the premise of the show, it's basically a home renovation program that pits home renovators against one another. The show follows Anita and Ken Corsini, who find three professional home-flipping couples.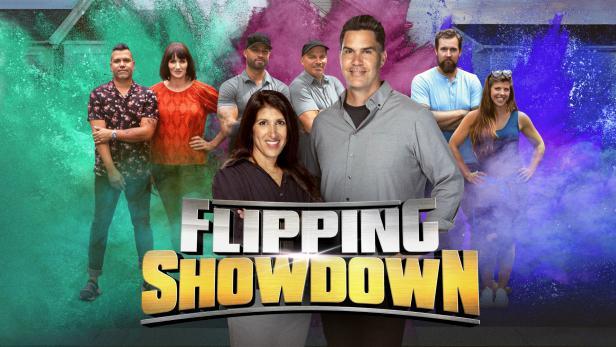 Article continues below advertisement
The couples are given three huge flipping challenges, and they must operate within a set budget. The folks who make the most out of their flips on the show and impress Anita and Ken get to become official Red Barn Franchise owners (that's the Corsinis' company) and win a cool $100,000.
In an interview with The Atlanta Journal-Constitution, Anita said, "As a flipper, you have to design not just creatively but practically."
Ken also said that the show is just as much a job interview as it is a competition about who can make the best-looking house.
Article continues below advertisement
That's because, at the end of the day, the Corsinis are going to go into business with the couple who wins the competition, which is a huge deal. So it's just as much a test of the contestants' personalities as it is their ability to do great work.
Anita and Ken also invested heavily in the show, both emotionally and financially.
Article continues below advertisement
That's because they needed to purchase a total of nine properties for the show.
"We had to acquire all those properties and hold that much inventory while prepping for the show. We invested $2.5 million," Anita said. "We handed our resources over to teams we don't know. They had to make these houses marketable and profitable. It was nerve-wracking!"
While they're definitely being paid to appear on the show, it's difficult to imagine that they're earning $2.5 million off of filming alone. The homes that they're flipping definitely need to be profitable. It didn't help that right before they were slated to start production, both Ken and Anita contracted COVID-19.
Article continues below advertisement
They were ultimately able to get the show done, and in the process, Ken and Anita said that they were able to develop some great relationships with the contestants and were surprised to see some of the more creative ways they were able to maximize their house flipping potential.
Article continues below advertisement
Anita praised one team that sold the remaining furniture in one of the homes on Facebook marketplace to give them a bit more capital to further renovations.
But each team had to ask the Corsinis for more cash to get specific jobs done. There's only so much you can get for a used sofa and a stack of tea cozies, no matter how cute those cozies are.
You can catch Flipping Showdown on HGTV or Discovery Plus with a subscription to the streaming service. Are you interested in checking it out?