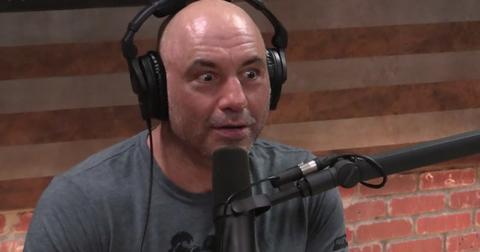 Joe Rogan Is Saying Adios to California and Moving His Podcast to Austin
By Mustafa Gatollari

Updated
When it comes to successful podcasts, there really aren't many that can hold a candle to comedian Joe Rogan's in terms of its breadth of guests, popularity, and earnings potential. The UFC commentator / comedian / host / actor earns a reported $40,000 to $75,000 per podcast, including sponsorships. He recently inked a $100 million Spotify deal, which set a record for podcast exclusivity.
Seeing as its such an influential and profitable venture, people really want to know where Joe Rogan is moving to.
Article continues below advertisement
Rumor has it that Joe Rogan's moving to Austin, but is that where he'll ultimately end up?
The comedian's been pretty vocal about heading out to Texas after having enough of the coronavirus-inflicted lockdowns currently being implemented in California. There have even been reports from folks on Twitter saying that they've seen the comedian house-hunting in the immensely affluent and constantly expanding Austin area.
Austin has been named the fastest-growing large city in America according to this Rice|Kinder Institute of Urban Research study. A slew of new startups and housing developments have seen a boom in the area's population and per capita income.
While many people are maligning the changes in the area, especially the cost of living, it comes with the territory whenever a location receives a surge of growth as substantive as Austin, and it doesn't show any signs of slowing down, either.
Article continues below advertisement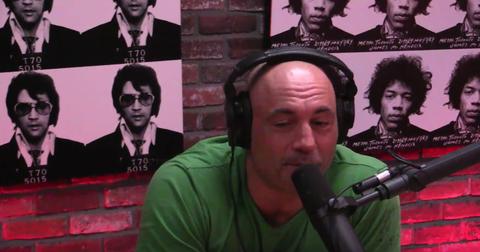 Joe Rogan's podcast initially started in a studio he had created in his California home but then he transitioned to taping sessions at the Ice House Comedy Club in Pasadena (also known as Deathsquad Studios) on Nov. 24, 2011.
A year later, on Nov. 27, 2012, all of his podcasts took place in Woodland Hills, Los Angeles.
Article continues below advertisement
Joe Rogan's Episode #1510 of the podcast, featuring George Knapp and Jeremy Corbell, is going viral.
Joe has called George one of the most important people when it comes to journalizing the existence of UFOs, and a discussion surrounding Bob Lazar came to light. Lazar has been labeled as a conspiracy theorist who claims that he was hired in the late 1980s in order to reverse engineer UFOs and other alien technology for the United States government.
Article continues below advertisement
The 61-year-old Coral Gables, Fla. resident is the owner of United Nuclear Scientific Equipment and Supplies and was criminally charged with pandering and trade of illegal goods. His name often comes up in discussions on Area 51 and during the podcast, George said that "Bob knew a lot of stuff that he couldn't have known otherwise." Which only further deepens the mystery surrounding Lazar and his extraterrestrial claims.
Towards the end of the podcast, Joe says, "Of course there's something out there... There's no f---ing way there's not," clearly indicating that he believes there are other intelligent forms of life past our own planet. Mathematically speaking, he's correct, according to this theorem.
Article continues below advertisement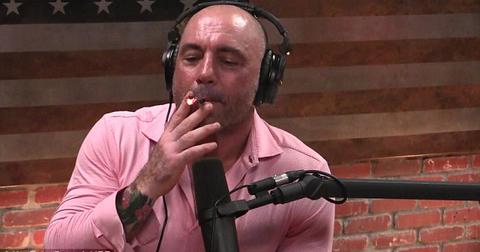 Joe recently came under fire after old videos showed him laughing at comments comedian Joey Diaz made regarding female comics. It marked yet another instance where Twitter had, in recent years, rallied to "cancel" the podcast host. Prior to that, he was accused of being transphobic regarding his stance on transgender athletes fighting in women's divisions featuring individuals who were physically born female.