Despite What You Might Think, 'Killer Camp' Was Not Filmed in the U.S.
Where was 'Killer Camp' filmed? The horror reality whodunnit is set in an Americana-style vacation resort, but the shooting didn't take place in the U.S.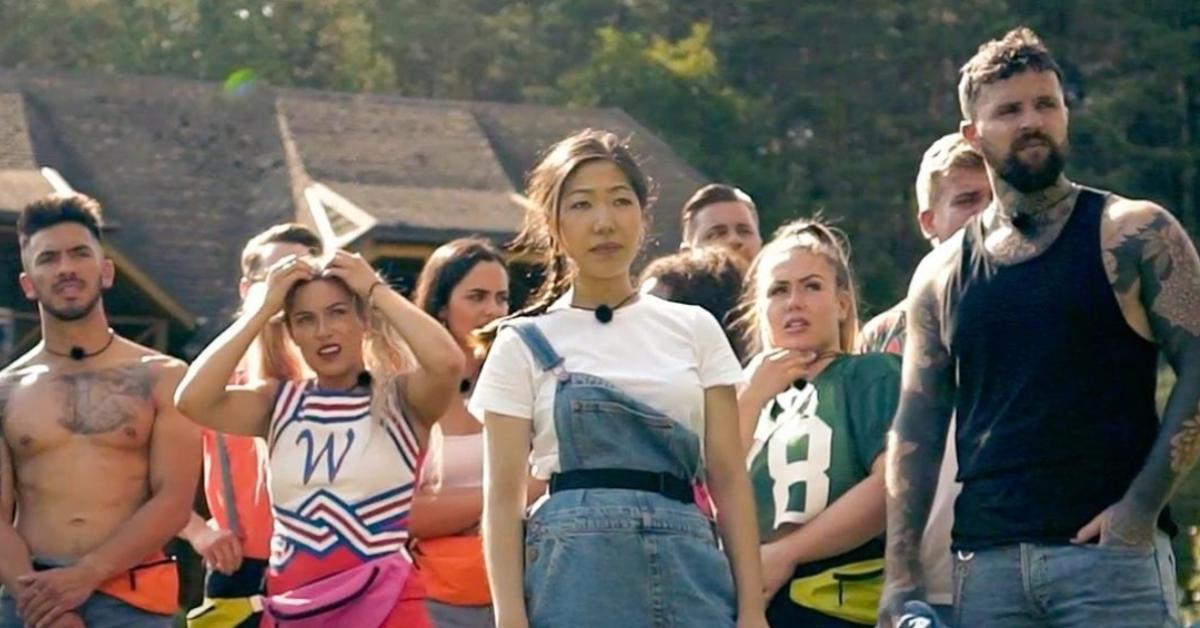 Killer Camp revolves around a murder mystery-style game, in which 11 clueless contestants must work together to identify the terrifying serial killer hiding amongst them, or else, risk being sacrificed.
The horror reality whodunnit coming to The CW is anything but your average TV series. Set in an Americana-style camp, it aims to capture how everyday people battle with the near-constant sense of terror and attempt to save their lives. So, where was Killer Camp filmed?
Article continues below advertisement
Despite what you may think, 'Killer Camp' wasn't filmed in the U.S.
As writer James Donkin wrote for Broadcast Now, the aesthetic of the show merely imitates the rustic, neatly-furbished, and ever-so-nostalgia-tainted interior of a traditional, Americana-style camp.
However, the bewildering murder series wasn't filmed in the U.S. As James revealed, the cast and crew were shipped off to a claustrophobia-inducing forest in Lithuania for the shooting.
Article continues below advertisement
As James explained in his article for Broadcast Now, they had to ask a few cast members to stay in Vilnius and London to make sure that they can be called in, in case the storyline got too out of hand for the stars already on-site.
For a show that aims to capture genuine reactions and real, visceral fear, it was vital to have enough contestants lined up at external locations in case something happened to those already familiar with the darkest and bleakest plot twists.
As the Killer Camp bio has it, the show builds on an element of surprise. Instead of informing participants in advance about the harrowing experience they have in store, the creators saw it best to lure them in with the false premise of offering a rare opportunity to take part in a leisurely summer holiday. Upon arrival, the participants have to learn that the reality is very different from their initial expectations.
Article continues below advertisement
However, the creators had to face a similar dilemma upon arrival as well. As James described in his piece for Broadcast Now, the Lithuanian weather was a great deal more unpredictable than what the creators would have ever dared to imagine.
As the writer prompts, transporting wet set pieces, or commanding the crew to switch shooting locations and start the work over again at a spot safely sheltered from the torrential rain, have quickly become their everyday reality.
Article continues below advertisement
But the stormy weather wasn't their only problem. As James explained, the sunny weather forced the crew to think twice about the shudder-inducingly tense campfire scenes and tension-filled murder scenes on the storyboard. With only six hours of darkness each night, they had to start filming at 2 p.m. sharp each day, savoring every minute of the perfect lighting conditions required to create some frightening shots.
Article continues below advertisement
Creating the six-episode-long series was no small feat, but the creators succeeded. The show features some exceptionally creative murder scenes, including one where a contestant dies after the undercover killer carefully drops a boombox into a jacuzzi. In another, someone loses their life after being hit in the head by the phallic member of a statue. It's safe to say that Killer Camp is bound to become a fan-favorite among whodunnit enthusiasts and beyond.
Killer Camp premieres on Thursday, July 16, at 8 p.m. ET on The CW.