'Spelling the Dream' Features Past Champion Nupur Lala
Nupur Lala appears on Netflix's 'Spelling the Dream' and her own Scripps championship made her a local celebrity. See where the spelling champion is today.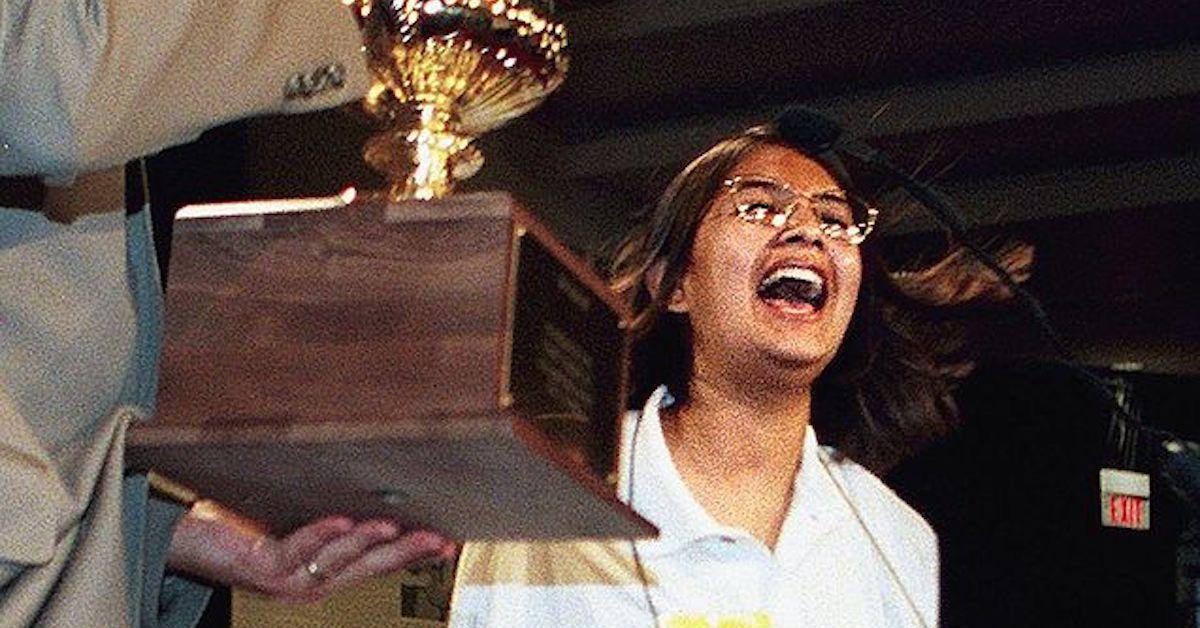 Every year, hundreds of middle schoolers gather in Washington D.C. conference rooms to spell obscure words and vie for the annual Scripps National Spelling Bee Championship. Sadly, this year the Bee was forced to cancel its final competition due to safety concerns for contestants and attendees because of the ongoing coronavirus pandemic.
Article continues below advertisement
Thankfully, Netflix is filling the void with the release of Spelling the Dream, a documentary that follows four championship hopefuls as they journey through the competition. The documentary will also feature past Bee champion, Nupur Lala, who won the 1999 competition and was also the feature of the 2002 Bee documentary Spellbound.
Spectators of the spelling competition have often wondered what happens to its champions and with Nupur Lala, fans can get an inside look into life after the Bee.
Keep scrolling to find out everything you need to know about where 1999 Bee champion Nupur Lala is now, how the Bee changed her life and what she's been up to in the years since.
Article continues below advertisement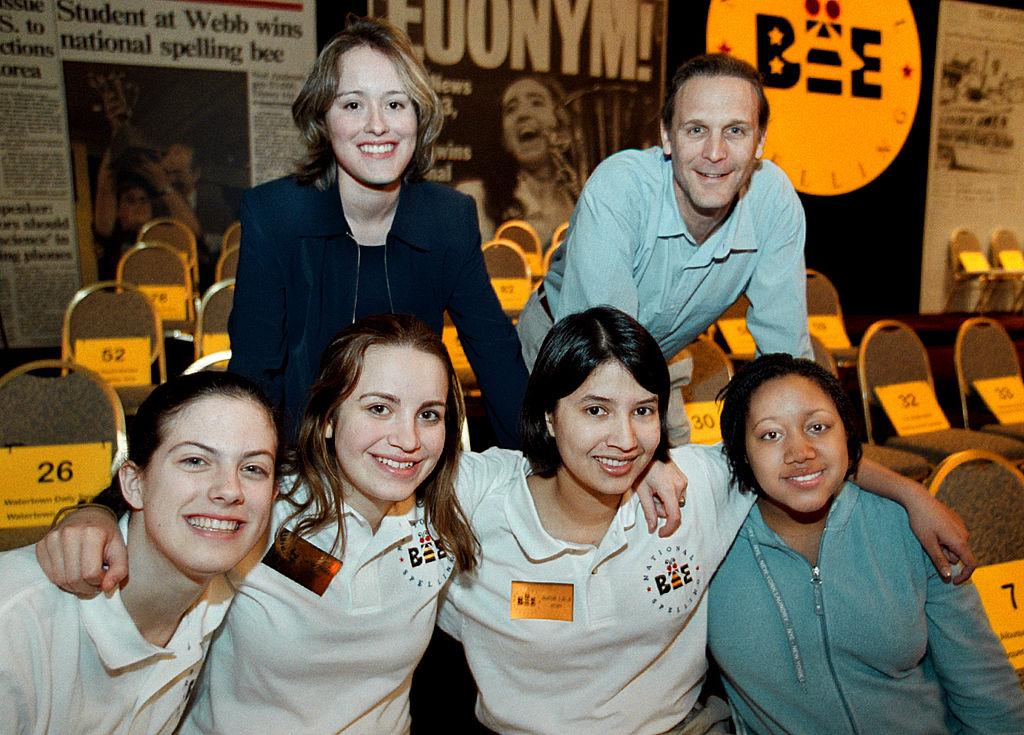 Nupur Lala's Bee win made her a local celebrity.
Nupur Lala won the Scripps National Spelling Bee at the age of 14 by correctly spelling the word "logorrhea." She took the title after being defeated the previous year by the word "commination," a defeat she describes as necessary as it eliminated "any hubris that [she] had…at that point."
Article continues below advertisement
In the immediate aftermath of her win, Nupur became a local superstar in her hometown of Tampa, Fla. Local news outlets called her the "goddess of spelling," and even a local branch of Hooters put up a congratulatory sign, which the then-14-year-old thanked them for in a letter to the restaurant.
Nupur became the nation's best-known spelling champion with 2002's documentary Spellbound, which was released to critical acclaim and even earned an Academy Award nomination for Best Documentary Feature.
The documentary not only changed Nupur's life, but lifted the relatively obscure competition show into a widespread phenomenon.
Article continues below advertisement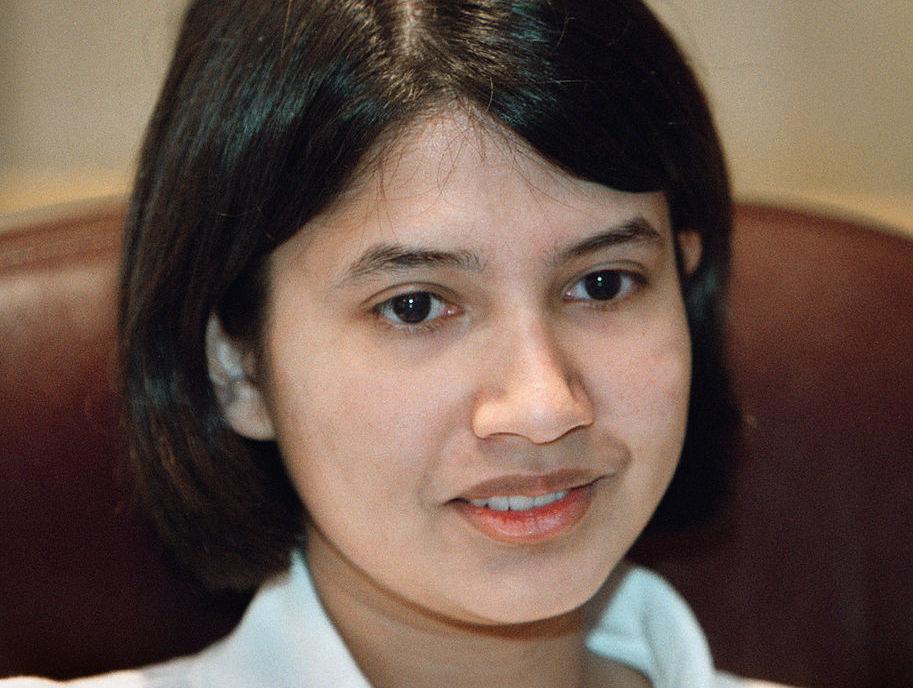 What has Nupur been up to since winning the Bee?
After the release of the documentary, Nupur started to become overwhelmed by the attention her win and Spellbound had gotten her. At certain times, she felt a lot of pressure from the expectations that were placed on her after winning the competition at 14, and felt confined by the one accomplishment in her life that people seemed most interested in.
Article continues below advertisement
However, she soon found her path and after attending high school in Fayetteville, Ark., she did her undergraduate at the University of Michigan in Ann Arbor, graduating with a degree in Brain Cognitive and Behavioral Science.
Nupur worked for three years at Massachusetts Institute of Technology (MIT), conducting functional MRI research in cognitive neuroscience before she went on to complete her Master's in Cancer Biology from the University of Texas MD Anderson Cancer Center in 2015.
Article continues below advertisement
She also earned a Doctorate of Medicine from the University of Arkansas for Medical Sciences in Little Rock and completed her medical residency at the Rhode Island Hospital in Providence. Nupur hopes to go on to do a fellowship in neuro-oncology, specifically Glioblastoma multiforme, the type of brain cancer that killed Senator John McCain.
Article continues below advertisement
Since her win back in 1999, Nupur confesses that she hasn't watched the Bee as religiously as some may think, and for a while even wanted to discard her title as the "goddess of spelling." But these days she realizes, "I did something very few people have, and I will forever be grateful for that moment."
While the competition remains the same for the most part, the one thing that's changed, according to Nupur, is that while competing in regional spelling bees used to be a social liability, now "people want to be nerds." And she's all for it.
Spelling the Dream premieres Wednesday, June 3 on Netflix.