John Wayne Gacy's Artwork Is Still Worth Thousands to Collectors
John Wayne Gacy created art before and during his prison sentence, and now, years after his death, it's still being purchased. So where can you buy it?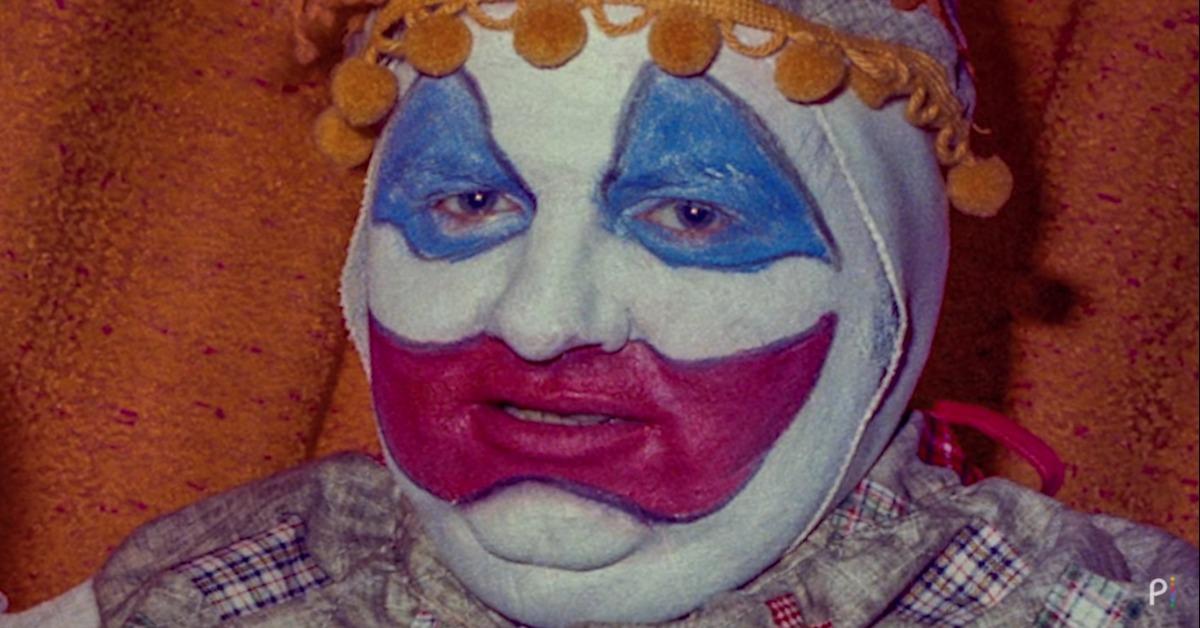 Prolific serial killer John Wayne Gacy might have died in 1994, but his art continues to garner thousands of dollars at auctions and collectors are still vying to get their hands on original paintings. During his life, Gacy assaulted and murdered at least 33 men and boys of varying ages while he made a living as a party clown.
Article continues below advertisement
And during his time as a clown, as well as throughout his prison sentence, Gacy made tons of artwork. Some of it was inspired by his life as a clown, while others feature more cartoonish characters, like the Seven Dwarfs. The art ranges in intensity, but the different painting styles don't matter as much to collectors as getting their hands on an original piece.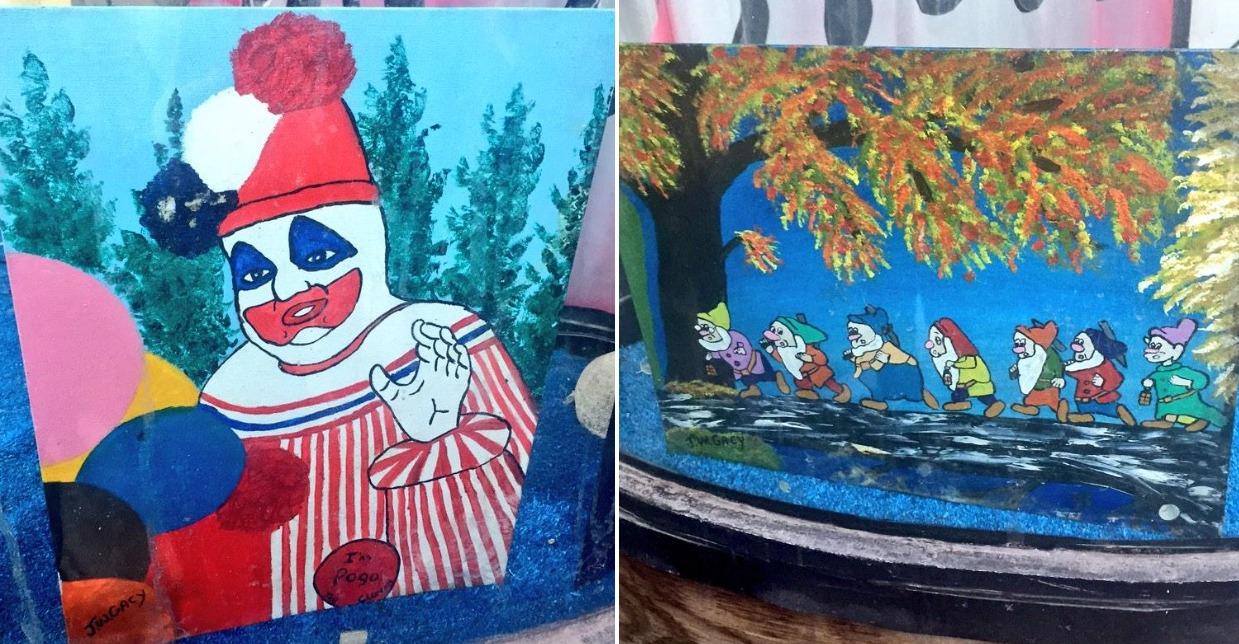 Article continues below advertisement
Where can you buy John Wayne Gacy's art?
While you aren't likely to find authentic Gacy art on eBay, there are places online that claim to have original artwork you can bid on. BidSquare.com, for example, has a number of Gacy paintings up for auction. Some are variations of a clown skull, while one is a self-portrait of Gacy as Pogo the Clown; another painting shows a wave crashing onto a beach.
The seller who listed these didn't provide proof of authenticity, but there's a chance they would upon purchase. MurderAuction.com also listed an allegedly original Gacy oil painting in March 2021 with a starting bid of $8,000.
And in 2018, there was an art auction in Philadelphia in which some of Gacy's other artwork, including yet another self-portrait that sold for $7,500, was put up for sale.
Article continues below advertisement
Who gets the proceeds from John Wayne Gacy's artwork sales?
While Gacy had two ex-wives and two children, his thousands of pieces of artwork are scattered all over the world in the hands of those who purchased them. In other words, there isn't an estate accepting the earnings from all sales of Gacy's paintings.
Instead, those who are privy enough to have gotten their hands on one of his paintings at some point are now selling them for varying prices, which are often in the hundreds and thousands.
Article continues below advertisement
Other convicted killers made art that still sells for a lot, too.
It's not uncommon for serial killer fanatics to collect items that once belonged to famous murderers, as morose as it sounds. And Gacy isn't the only convicted killer to have created art that people would go on to sell or collect for decades after his death. There's an original drawing from Charles Manson, for example, that is said to have proof of authenticity and is listed for sale on Amazon.
MurderAuction.com also features an allegedly original Richard Ramirez "self-portrait" that the Night Stalker supposedly signed as well. It's listed at $3,500, so depending on which collector comes upon it, the price is either reasonable or totally laughable.
Gacy is still known for his horrendous crimes, but for those who are knee-deep in the world of serial killer art, he's also now known for the paintings he left behind.