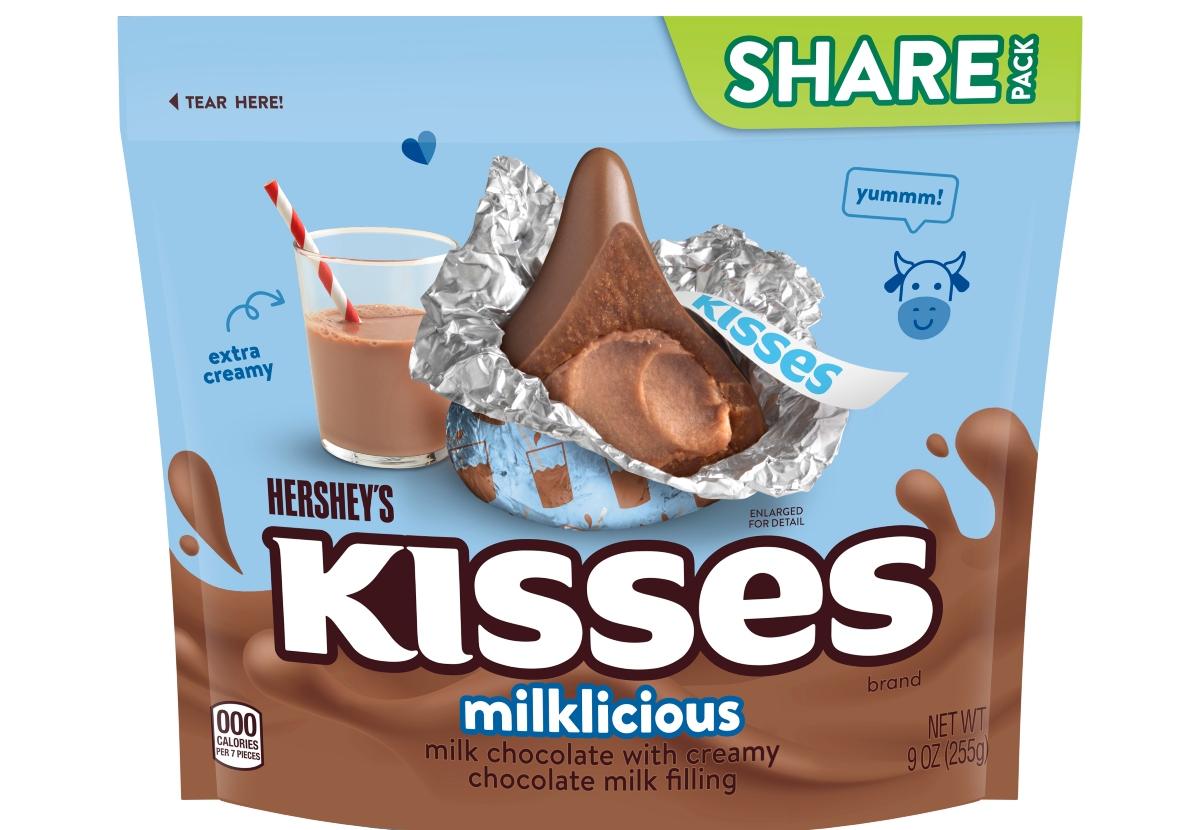 Hershey's Introduces a New Milklicious KISSES Flavor — Here's Where to Buy the Chocolate Candies!
Article continues below advertisement
"Inspired by the special tastes of childhood, Hershey's KISSES Milklicious candies feature a rich and creamy chocolate milk filling that is guaranteed to add a bit of delight to any time of day and unlock fond memories of drinking chocolate milk for the whole family," said Katie DeCapria, brand manager at The Hershey Company via a press release. "We're excited to bring KISSES brand fans the chance to enjoy a filled product variation year-round."
So, where can KISSES fans buy the new candy? Keep reading to find out!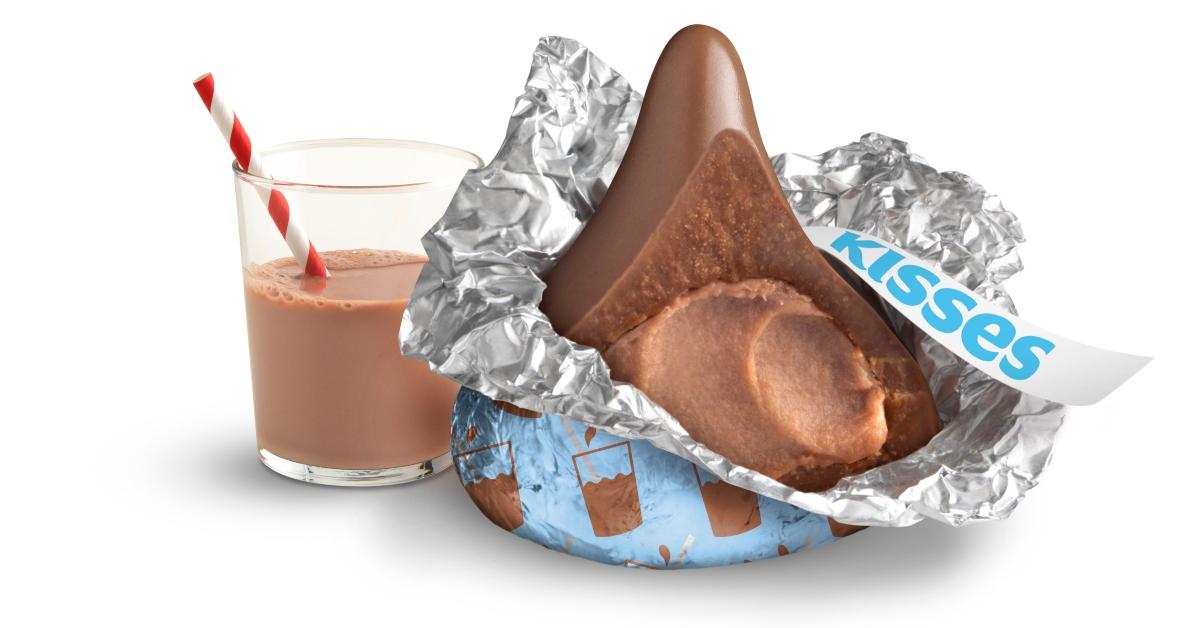 Article continues below advertisement
Where to buy the Milklicious Hershey's KISSES?
Let's face it, Hershey's KISSES are iconic chocolate candies that are a staple in any household, family gathering, and/or holiday party. The individually wrapped bite-size chocolates are perfect for the person looking for a hint of sweetness throughout their day.
While Hershey's has released flavor-filled KISSES in the past, such as Strawberry Ice Cream Cone, Candy Cane, Hot Cocoa, Sugar Cookie White Creme, and many more, the Milklicious candies will be the first center-filled KISSES that will be available all year round.
Yes, consumers won't have to worry about scouring the grocery store aisles around a specific holiday or month in hopes of snagging a bag of chocolatey goodness. And for those wondering when the Milklicious KISSES will be available in stores – good news – the candies have officially been released nationwide.
Article continues below advertisement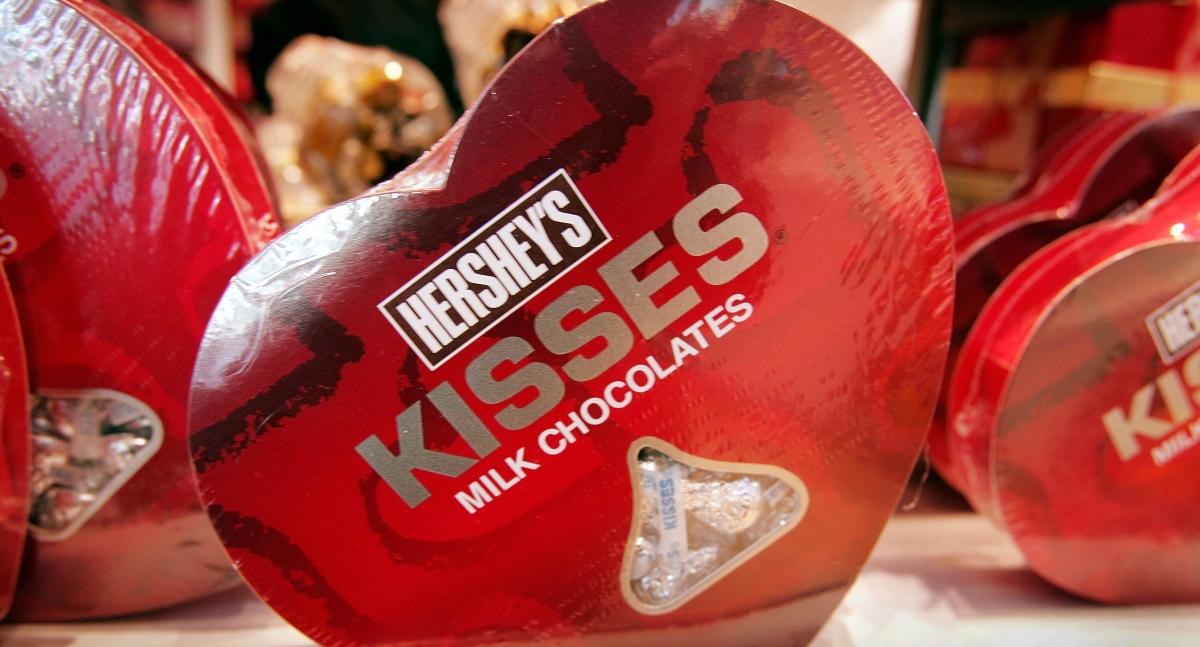 According to the press release, Hershey's newest KISSES are currently available in stores nationwide. Therefore, to get your hands on the 9 oz. share bags, we suggest heading to your local grocery store or checking out retail shops such as Walmart, Target, Dollar General, and etc.
So, what are you waiting for? Go and grab a bag of the newest Hershey's KISSES.