Mountain Dew Introduces First New Soda Flavor in More Than 10 Years — Major Melon!
Mountain Dew just released a new permanent flavor after more than a decade, Major Melon. Here's where you can buy the new Dew soda.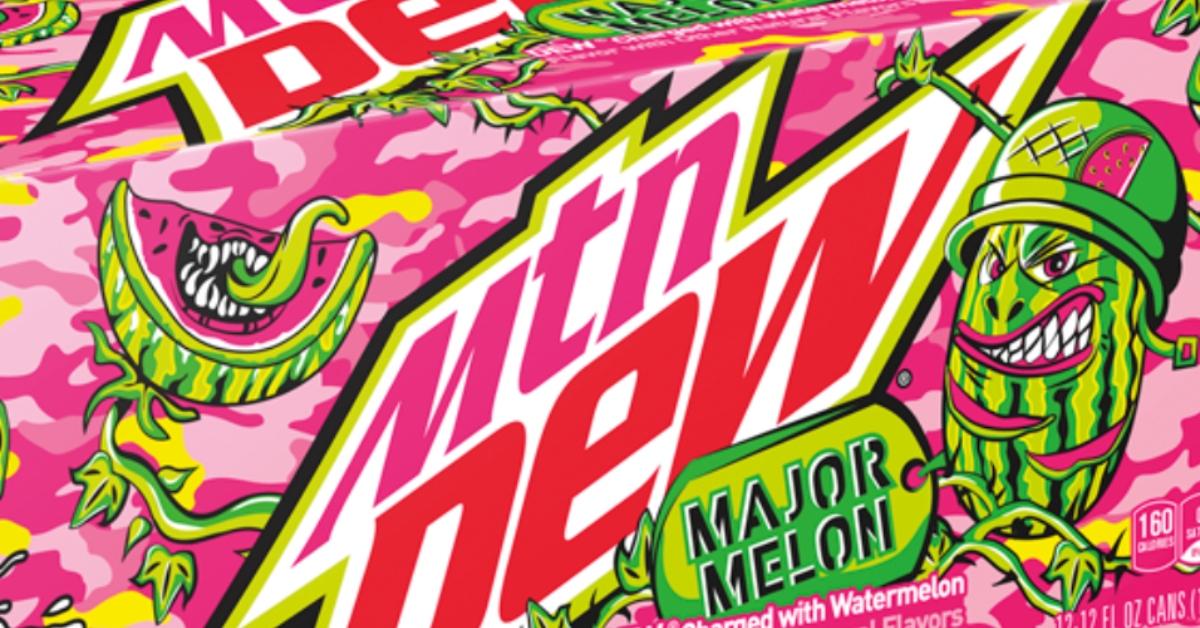 Prepare your taste buds because there is a brand-new Mountain Dew flavor that is finally hitting shelves, Major Melon! The watermelon pink drink is the first permanent beverage flavor to be released in more than a decade.
Additionally, Mountain Dew is also offering a zero sugar option.
Article continues below advertisement
"Watermelon is a truly transportive taste, evoking feelings of freedom and nostalgia," Nicole Portwood, vice president of marketing at Mtn Dew, said in a press statement. "We found watermelon to be the number one choice of flavors tested amongst our fans, and MTN DEW Major Melon is our answer for those who are looking for a refreshing charge to keep them invigorated all day long."
So, where can consumers get their hands on the new Dew?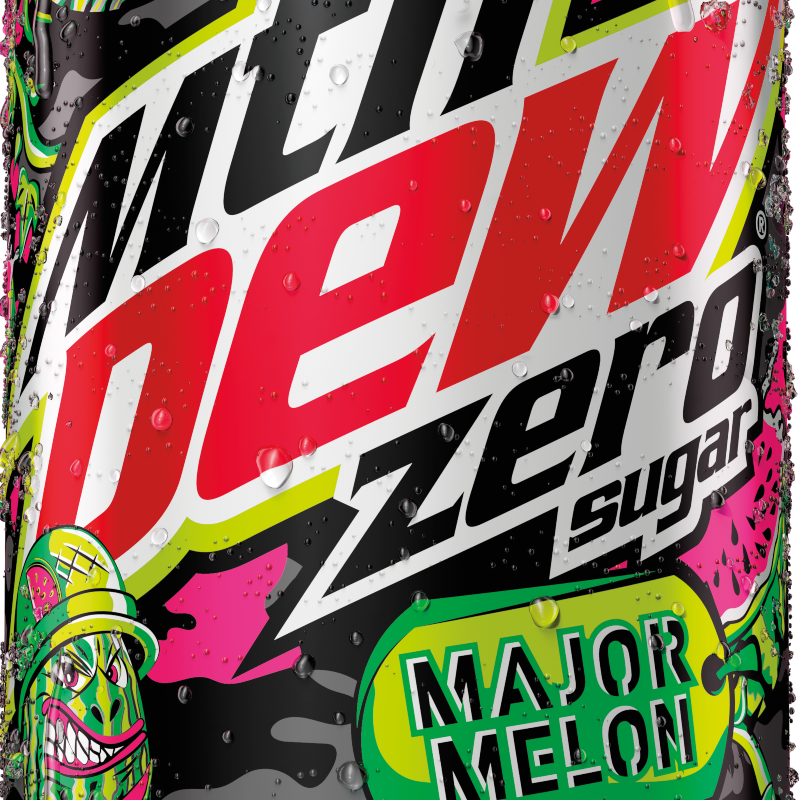 Article continues below advertisement
Here's where to buy Mountain Dew Major Melon:
Luckily, it shouldn't be too hard to snatch a bottle of the latest Mountain Dew flavor. Major Melon will be sold in 20-ounce bottles, 2-liter bottles, 12 oz. cans, and single and multi-pack sizes at retailers and online nationwide. Therefore, head to your local Walmart, Publix, or grocery store to try the latest soda flavor.
And, some fans have already tried the pink drink.
"To get the full experience, I grabbed a Mountain Dew, and they had a zero sugar "'major melon" watermelon flavored so I tried it, and honestly top 5 Mountain Dew. It was diet but no diet taste and it was just straight up watermelon it ruled," one person tweeted. Another wrote, "Yesterday just chilled back. Got the Mountain Dew Major Melon tho! It's real good!!"
Article continues below advertisement
This consumer commented, "I guess the new Mountain Dew Major Melon flavor is out? Grabbed a pack and it's basically just Baja Blast, Watermelon edition with a bit more after-taste. Not bad though." Another fan of the soft drink tweeted, "@MountainDew I'm gonna need 1000 of these new Major Melon Dews."
Article continues below advertisement
While some customers have already gotten their hands on the latest pink soda to hit shelves, others have tweeted their hopes on snagging a bottle. "It's been 3 days since i had a dream about watermelon Mountain Dew and I can't stop thinking about it," this fan wrote. Another posted, "Once it get close to midnight imma be getting that new Mountain Dew Major Melon."
One individual tweeted, "Can't wait to try Mountain Dew Major Melon I bet that stuff absolutely rocks." This fan posted what we're all hoping for: "@MountainDew My magic 8 ball said you should give me a lifetime supply of major melon. The 8 ball never lies."