Was 'Merry Swissmas' Actually Filmed in Switzerland? Jodie Sweetin Reveals All (EXCLUSIVE)
Distractify spoke exclusively with 'Merry Swissmas' star Jodie Sweetin about the Lifetime Movie's filming locations and what she loves about Christmas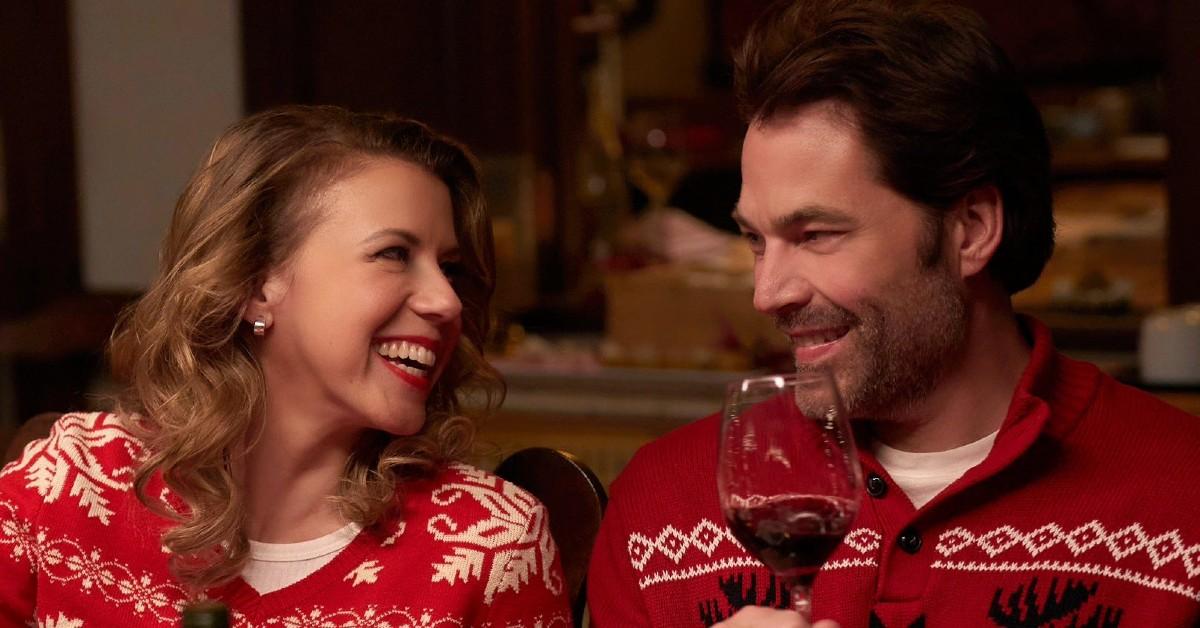 All Alex (Jodie Sweetin) wants to do is escape for the Christmas season in order to avoid the reality of her best friend, Beth (Mikaela Lily Davies), dating her ex, Jesse (David Pinard).
Naturally, Alex is all onboard when her mother invites her to Switzerland to help her open a dreamy, romantic inn. Will Alex find new love in the Lifetime Movie Network film Merry Swissmas?
Article continues below advertisement
We wondered if Merry Swissmas was actually filmed in Switzerland. Jodie Sweetin revealed the movie's filming location exclusively to Distractify, what she loves about the Christmas season the most, and more.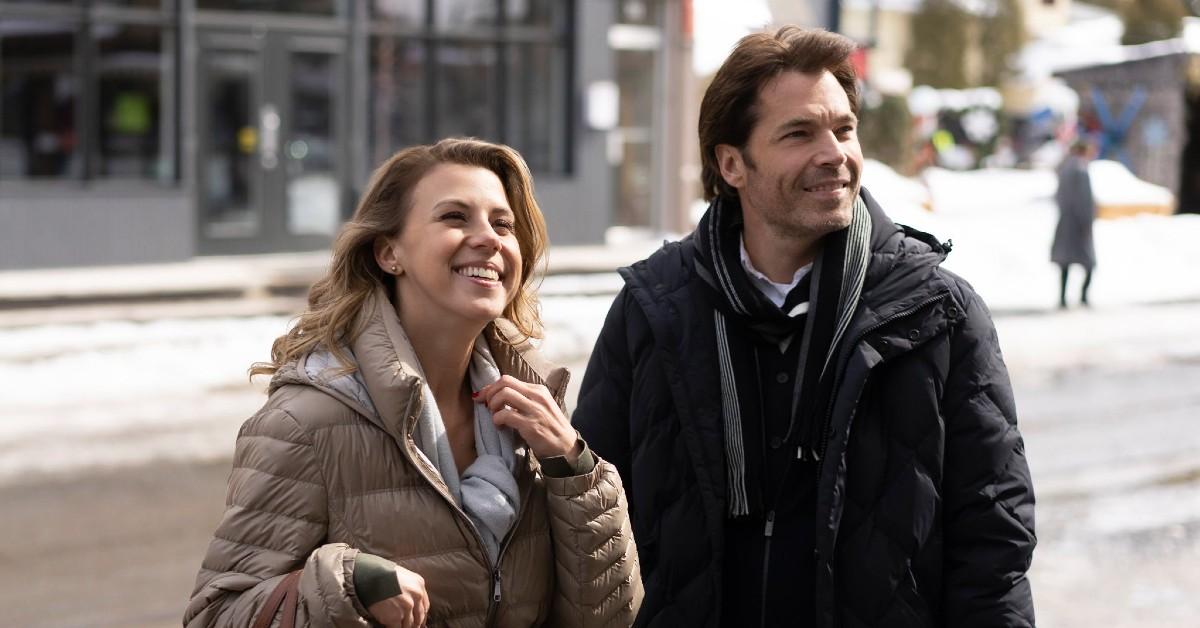 Article continues below advertisement
Where was 'Merry Swissmas' filmed?
Jodie revealed to Distractify that Merry Swissmas was actually filmed in "the mountains of Montreal in February, up in the Laurentian mountains."
The actress joked, "I had to buy a coat when I got there [because] I realized that this little LA girl does not have [appropriate outfits] for 15 degrees."
When Distractify asked if the Swiss town featured in Merry Swissmas was built by production or an actual real-life town, Jodie explained, "We rented a Swiss-style chalet [up in the Laurentian mountains] ... and [we filmed] in different little places around the area of the mountain town that we shot in, that we used for all kinds of stuff [for Merry Swissmas]."
Jodie also confirmed that, "All of the snow you see is 100 percent real and the cold!"
Article continues below advertisement
What does Jodie love about Christmas?
Filming Merry Swissmas in February helped Jodie embrace the Christmas spirit, but she tells Distractify what matters to her the most during the holiday season.
Jodie explained that she loved, "The warm, fuzzy feeling you get when the lights are on and the candles are lit and [there's a] warm fire and [it's] chilly outside."
Article continues below advertisement
She loved that movies like Merry Swissmas gave viewers that magical warm, fuzzy feeling, even if they were "living here in LA and it's 75 degrees outside."
Jodie said that filming in the Canadian mountains gave the setting of Merry Swissmas the look of "the most adorable little Christmas town ever."
Article continues below advertisement
Jodie shared her favorite Christmas tradition.
Jodie told Distractify that she was excited about her own family's Christmas tradition: "Picking out Christmas family pajamas, which is a tradition I've had since I was little."
She continued, saying, "I love the holiday season. I love spending time with my family. I love spending time with friends and doing white elephant gifts and get-togethers and things like that."
From Jodie's point of view, quality time with loved ones trumps gifts. She explained to Distractify that, "I am not a big gift-giving person. I don't like the pressure or stress of giving gifts. So I like getting together on the holidays much more."
Get in the Christmas spirit with Jodie when Merry Swissmas premieres on the Lifetime Movie Network this Saturday, Nov. 5 at 8 p.m. EST.