'Ticket to Paradise' Take Viewers to Gorgeous Vistas — Where Was It Filmed?
'Ticket to Paradise' is a movie about true love, rekindled romance, and sabotage. These are the details about where the rom-com was filmed.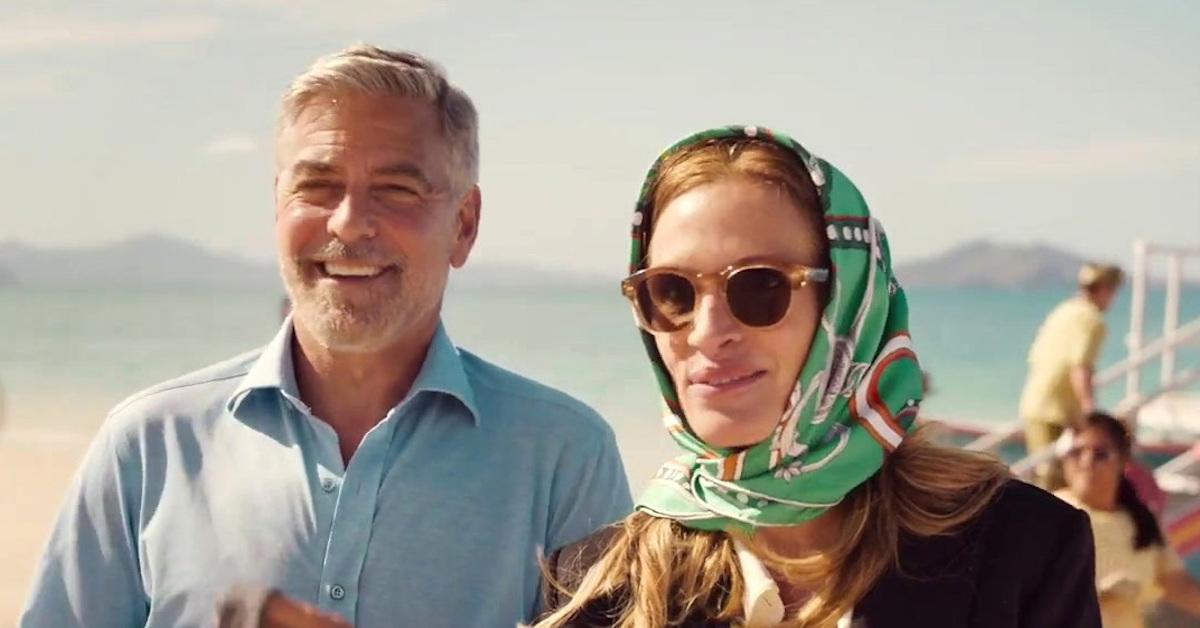 Ticket to Paradise is filling the rom-com-sized hole in viewers' hearts. The romantic movie focuses on an ex-couple who must travel to an exotic location to intervene in their daughter's relationship.
Article continues below advertisement
As the movie progresses, both individuals realize that their feelings for each other might be rekindling in the midst of their joint sabotage plan. Aside from its star power, one of the biggest draws of the movie is its gorgeous setting. Here are the details about where Ticket to Paradise was filmed.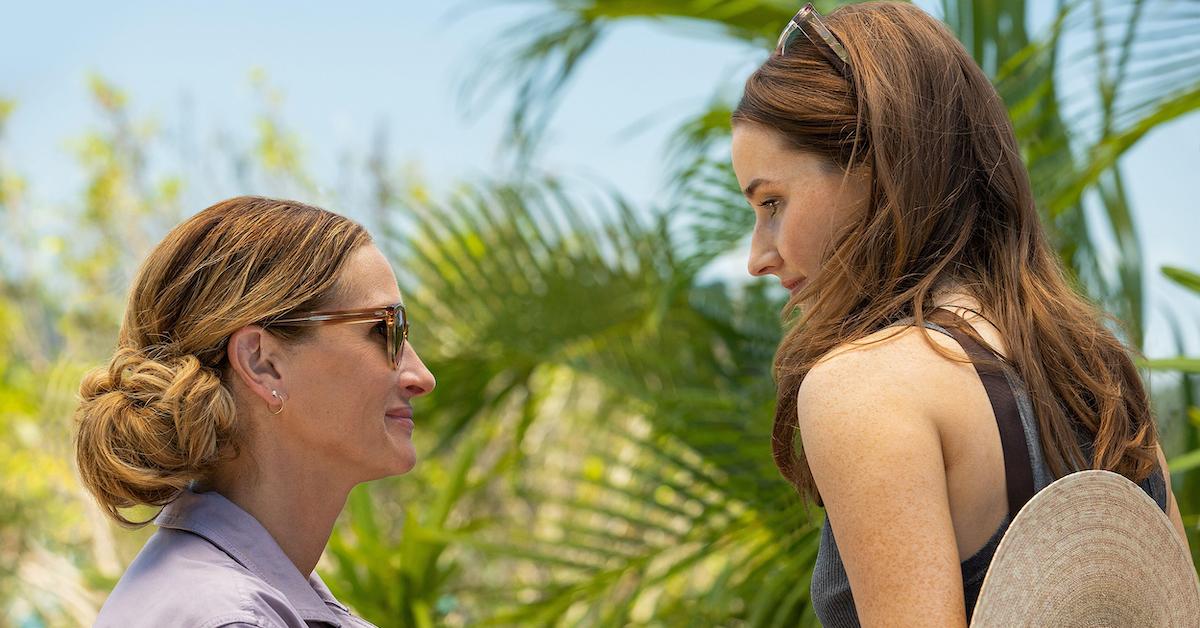 Article continues below advertisement
Where was 'Ticket to Paradise' filmed?
Ticket to Paradise is the perfect movie for anyone interested in seeing true love unfold in a lovely destination. Condé Nast Traveler explains that Ticket to Paradise is set in Bali, according to the movie's premise. In reality, it wasn't possible for production to actually shoot the movie there.
Instead, the cast and crew headed to the coast of Australia in order to bring the movie to life. Since Brisbane and the Gold Coast are a few gorgeous places in Australia that replicate the visual aesthetic of Bali, it made sense to film the movie there.
Frommers further explained that Queensland served as one of the most picturesque backdrops for the idyllic movie and all of its lovey-dovey moments.
Article continues below advertisement
While watching Ticket to Paradise, you'll notice tons of scenes on the beach, several scenes in the ocean, and multiple scenes out in the jungle. The crew was able to catch some exquisite sunsets on the endless horizon while filming. Since Australia and Bali have tons of outdoorsy similarities, uninformed viewers might not be able to easily tell the difference.
Article continues below advertisement
What is 'Ticket to Paradise' actually about?
Ticket to Paradise stars none other than Julia Roberts and George Clooney in the leading roles. In the film, they've made it their own personal mission to sabotage their daughter and her plans to marry a seaweed farmer. In their minds, their daughter can do so much better — and they want to protect her from making a huge mistake.
As many know, this isn't the first time Julia and George have linked up to film a movie together. They also starred in Ocean's 11, Ocean's 12, and Ocean's 13 together between 2001 and 2007. On top of that, they also starred in Confessions of a Dangerous Mind and Money Monster. Ticket to Paradise is undoubtedly the most easy-going and lighthearted film Julia and George have made together.
Article continues below advertisement
In the process of trying to ruin their daughter's blossoming romance, they realize that they have tons of unresolved feelings between them that need to be sorted.
They got divorced for valid reasons, but that doesn't mean they're not both slightly open to the idea of getting back together at some point. The reason this movie is so ironic is that true love starts to reform between them while they're in the middle of an incredibly messy and heart-wrenching mission of sabotage and destruction.
Ticket to Paradise is now airing in theaters after its Oct 21. 2022 release date.