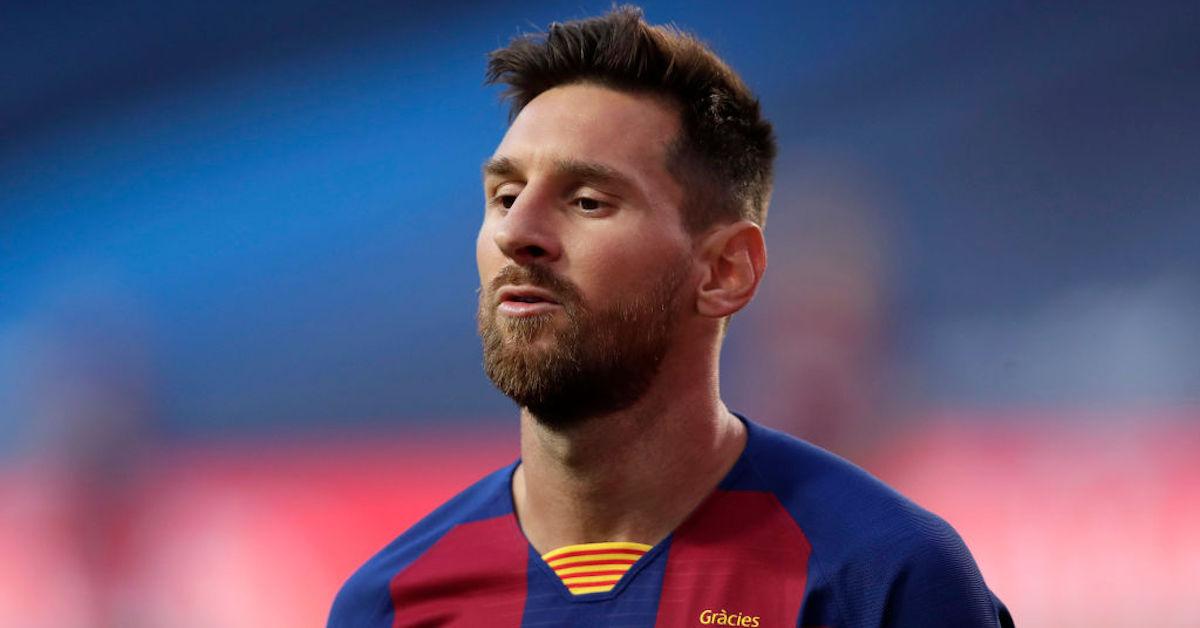 Rumor Has It Messi Is Officially Leaving Barcelona! Where's He Headed Next?
FC Barcelona fans worldwide are having a rough week, after the team's star forward and captain, Lionel Messi, announced his plans to end his contract early to pursue other opportunities. The Argentinian athlete has played for Barca since 2004, and has led them to win the Ballon d'Or six times and the Champions League four times. Needless to say, the world of soccer is his oyster right now.
Article continues below advertisement
Where will Messi go now that he is no longer looking to play for FC Barcelona? Will he continue playing soccer, after playing professionally for 16 years? Here's what we know regarding the 33-year-old soccer star's future career plans, and if he is, in fact, moving to another soccer team.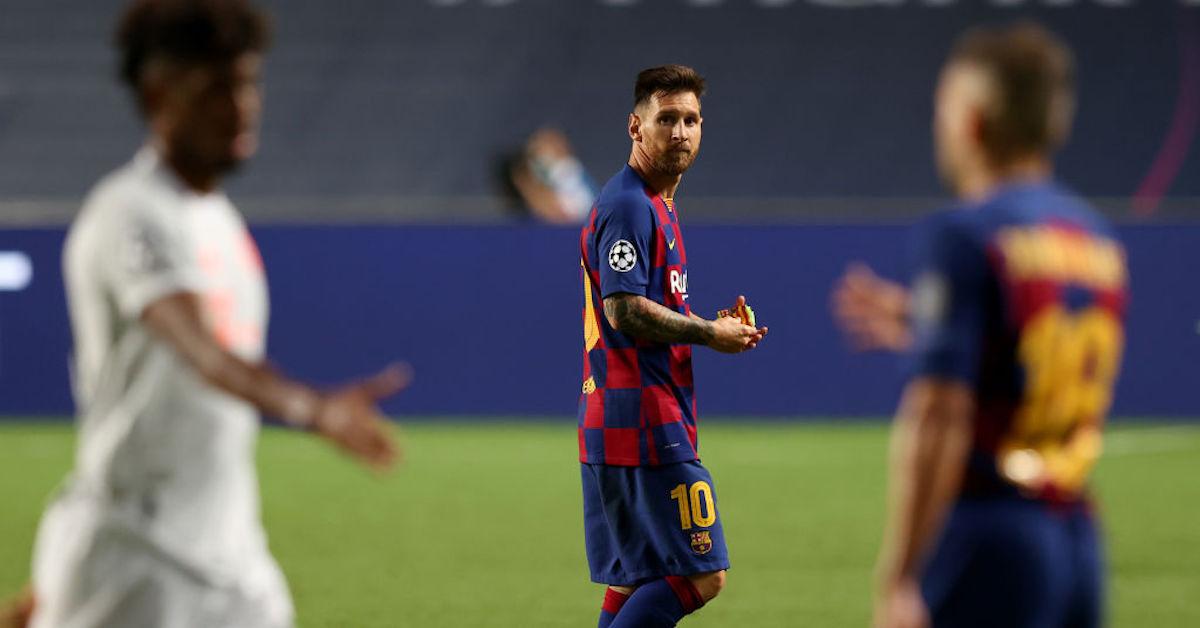 Article continues below advertisement
Messi seems to have his sights set on signing a long-term contract elsewhere.
A variety of soccer teams — and other sports teams — across the globe would kill to have Messi play for them. A Minor League Baseball team from Fresno, called the Grizzlies, tweeted an edited image of Messi wearing their jersey, extending a playful offer for him to play on their team after he announced his resignation. "Wonder if Messi has ever thought of trying out baseball," the tweet read.
But it seems like Messi is planning on sticking to the game of football (aka U.S. soccer), and that he'll end up playing for Manchester City. In fact, it appears they're already formulating a contract which — according to The Telegraph — could end up costing them up to £500 million. Some are saying it would ultimately be one of the largest (and most expensive) trades in soccer history, and honestly, we aren't particularly surprised.
Article continues below advertisement
The rumored contract that is currently in the works between Messi and Manchester City's manager, Pep Guardiola, would have Messi playing for MC's Premier League team for a full three years, according to ESPN. Once the three years are up, however, Messi would have the option to play for MC's sister team in the U.S., New York City FC. So really, we're hoping this actually happens. Messi in the Big Apple? A dream come true.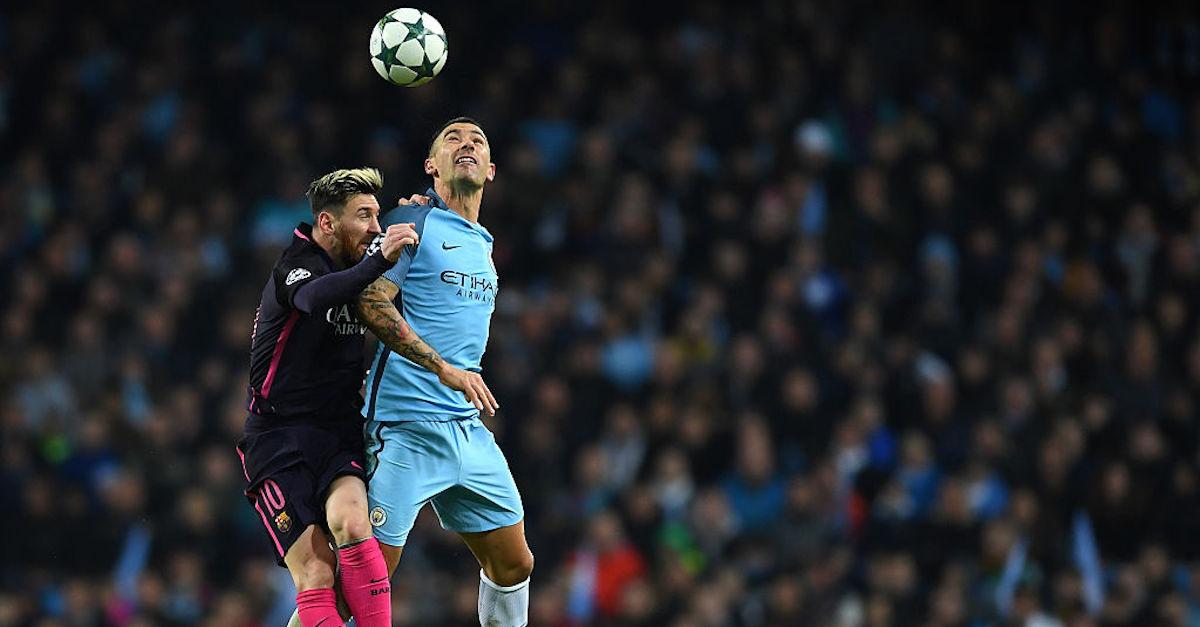 Article continues below advertisement
Why did Messi want to leave Barcelona in the first place?
There are a few reasons Messi may have been ready to leave FC Barcelona. For starters, per AS, his relationship with club directors had always been lukewarm, especially with the president of the team, Josep Maria Bartomeu. Messi had also previously butted heads with fellow teammate Eric Abidal, who made a comment that his team wasn't working hard enough. Obviously, this offended Messi, and it started a Twitter feud.
Messi was also involved with an argument with the coach, Quique Setién, who refused to make necessary team changes after 2019. The ongoing pandemic also may have affected his decision, because FC Barcelona had made massive salary cuts. Some of the directors claimed that a number of the team players were refusing to accept this, but Messi said this simply wasn't true.
Article continues below advertisement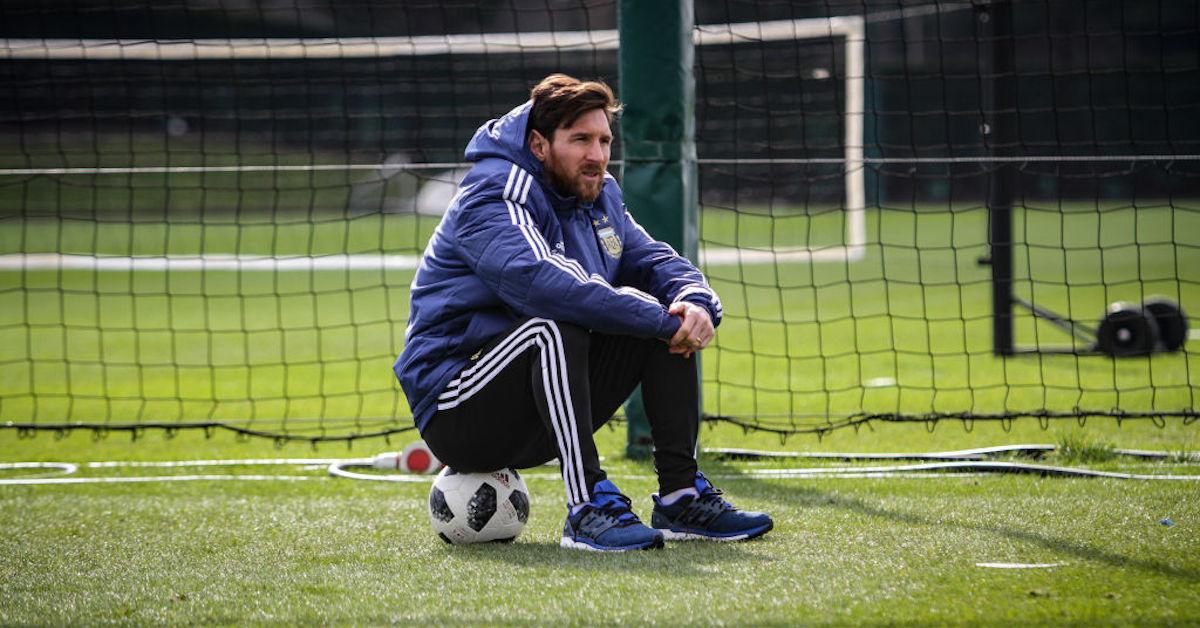 Messi's move is major news in the realm of soccer, and while he'll be missed on Barca, we really hope his rumored contract with Man City pulls through ... fingers crossed.