6 Instagram Posts That Beautifully Explain White Privilege
Several posts on Instagram explain white privilege so succinctly, perhaps sharing them will help followers who don't yet get it. Keep reading.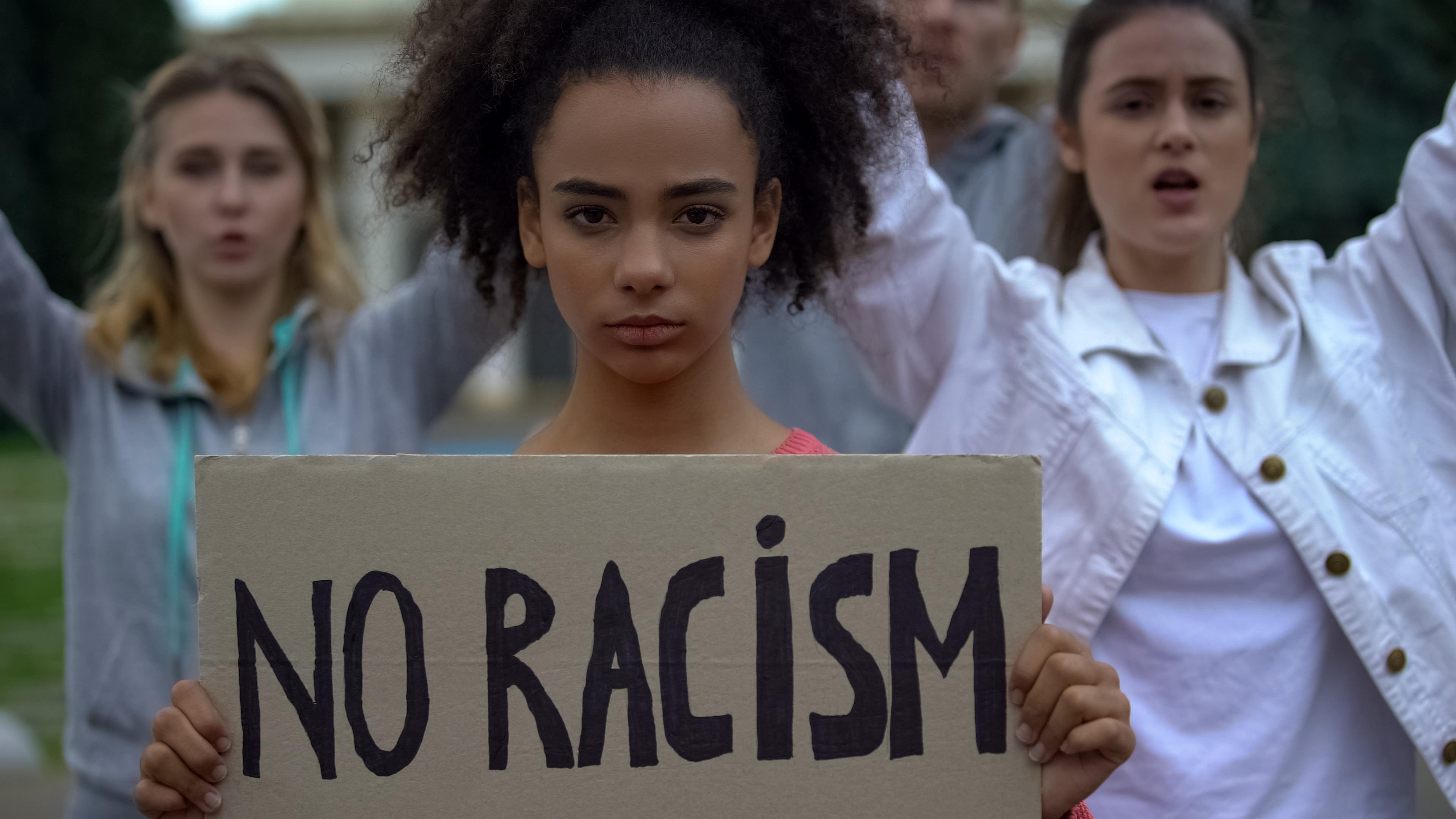 Two weeks of protesting over the deaths of George Floyd, Breonna Taylor, Ahmaud Arbery, Sean Reed, and too many others have resulted in a great deal of action to reform police departments across the U.S. And, hopefully, this national conversation is also moving white people to critically examine the ways they uphold white supremacy with their actions or inaction, and with their words as well as with their silence.
Article continues below advertisement
One huge way white people can begin to become antiracist is to understand what white privilege means and how they benefit from it. While it's a term that frequently gets misunderstood, there are some brilliant illustrations that explain white privilege on, of all places, Instagram. Here are a few of our favorites.
White privilege explained on Instagram: 6 posts that beautifully illustrate the concept.
The simple two-sentence way to explain white privilege is this: "White privilege doesn't mean your life wasn't hard. All it means is that your skin color didn't contribute to your problems."
Article continues below advertisement
There are numerous ways we can see the different treatment white and Black suspects in police custody are treated. One extreme example is that of white supremacist and mass murderer Dylann Roof. Although armed with semiautomatic weapons and having killed nine Black people attending a church service, Roof was peacefully taken into custody and treated humanely.
George Floyd, on the other hand, a man who was detained for using a counterfeit bill (which he may not have even known was fake), was held in a lethal chokehold for 8 minutes and 46 seconds until he died. Police disproportionately use deadly force against unarmed Black suspects.
Article continues below advertisement
You've probably seen this video in your feeds. The exercise conducted at Link Year, a Christian leadership program for graduates taking a gap year, has been making the rounds a lot lately. While it invites some valid criticism about the way the Black participants are singled out, potentially without their consent, the exercise illustrates the many ways privilege helps people get ahead in life while thinking they're running the same race as everyone else..
This privilege checklist from therapist Suzy Fauria's @wellness_dialogues is a powerful tool to help people understand the many ways they benefit from their white privilege, that white people may take for granted things people of color, particularly Black people, cannot.
Article continues below advertisement
For example, white people do not get routinely treated with suspicion while they are shopping because of the color of their skin, but nearly any Black person you speak to will be able to tell you the date and location of the last time they were followed by a store employee, because it likely happened within the last week or two.
This performance is a few years old but still as relevant as ever. Poet Kyla Lacey's poem is jam-packed with examples of the way Black people are held to different standards in nearly every aspect of American life.
Courtney Yahn is a Korean American who created this brief guide to white privilege that sums it up in five slides that should take your followers no more than a couple minutes to read and digest.