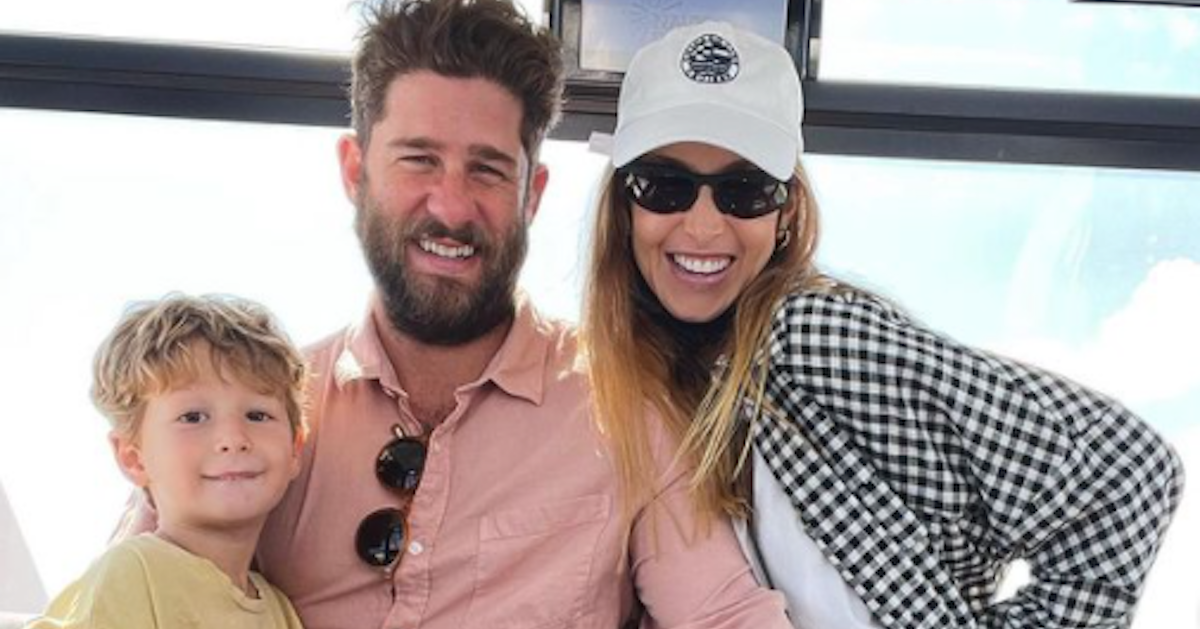 Who Is Whitney Port's Husband? Details on Her Family Life
While it's true that many fans considered Lauren Conrad to be the star of The Hills during the popular reality show's first iteration from 2006 to 2010, Whitney Port was also a big deal. She was always a supportive and amazing friend to Lauren throughout the entire time they knew each other.
Article continues below advertisement
We won't soon forget how well they vibed together on the show while working in the offices of Teen Vogue.
These days, fashion designer Whitney — who returned for the reboot series The Hills: New Beginnings in 2019 — has ventured into living a full-on family-centered lifestyle with her husband and son. Here's what you should know.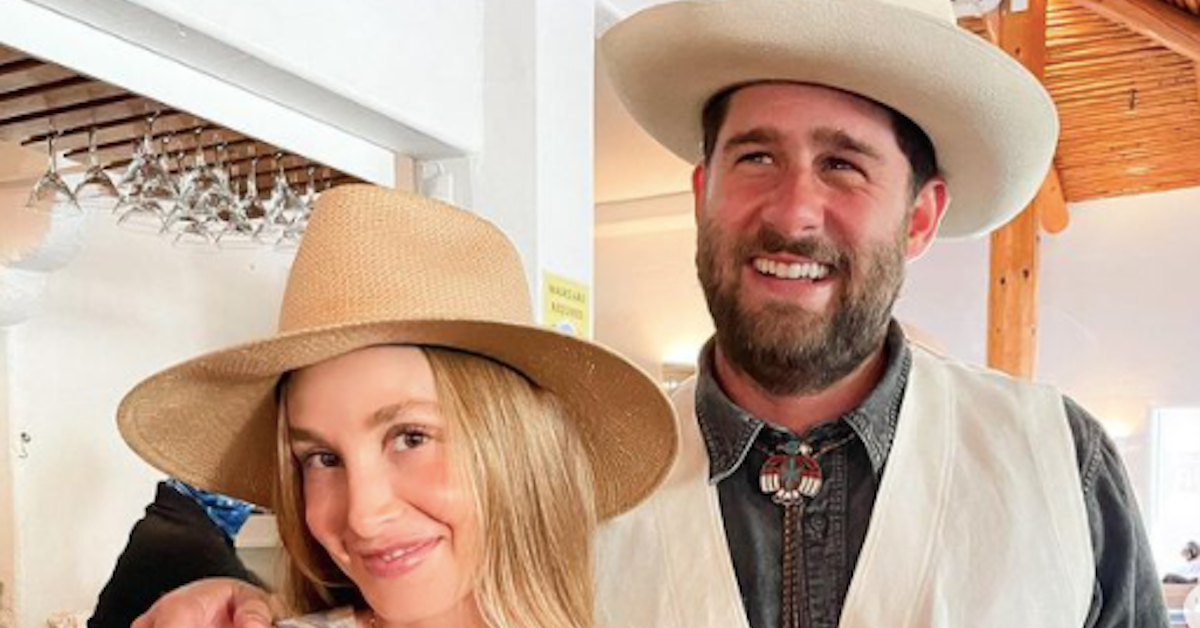 Article continues below advertisement
Who is Whitney Port's husband?
The man who ended up stealing Whitney's heart is a producer named Tim Rosenman, and he served as a field producer on Whitney's spinoff reality TV show The City, which ran from 2008 to 2010. Per his IMDb, he has also worked as a producer on The X Factor.
Whitney and Tim grew very close while filming The City, but didn't actually date until after filming totally wrapped. They started seeing each other in 2012, and by 2013 they were engaged to get married!
The pair officially tied the knot on Nov. 7, 2015, in a beautiful ceremony that incorporated a lot of lovely outdoor backdrops.
According to Green Wedding Shoes, Whitney wore a high-low lace appliqué dress with Paul Andrew brand floral shoes on her big day. Since Whitney works in the world of fashion, she certainly didn't miss when it came to looking absolutely flawless on her wedding day.
Article continues below advertisement
What about Whitney Port's son?
Whitney suffered from two miscarriages before giving birth to her son Sonny Sanford Rosenman. Sonny was born in July 2017, and the path to parenthood has been an interesting challenge for Whitney and Tim ever since. On Instagram, she wrote, "Sonny literally says, 'I'm in charge,' and we have to deal with it ASAP. It's so hard to take emotion out of parenting because we know what's best for all of us is tough love at this point."
Article continues below advertisement
She's absolutely right! Disciplining little ones is never fun, but it's usually pretty necessary so that they grow up to be well-rounded, respectful, and pleasant to interact with.
One thing Whitney posts about often on Instagram is adorable pictures of Sonny. Whether he's all dressed up in a Halloween costume or simply just chilling with both his parents, the content she posts depicting her family life is typically very sweet.
Article continues below advertisement
Whitney shared that she was pregnant again in November of 2021, then announced later that month that she had had a miscarriage.
In November of 2021, Whitney shared a video on her YouTube channel announcing that she was pregnant, but had been dealing with some complications. She revealed in the first seven minutes of the footage that her new pregnancy had been an emotional ride since she was told things weren't looking good at first by a doctor, but later received good news.
A few weeks later, Whitney shared in an Instagram Story that she and Tim had suffered another miscarriage.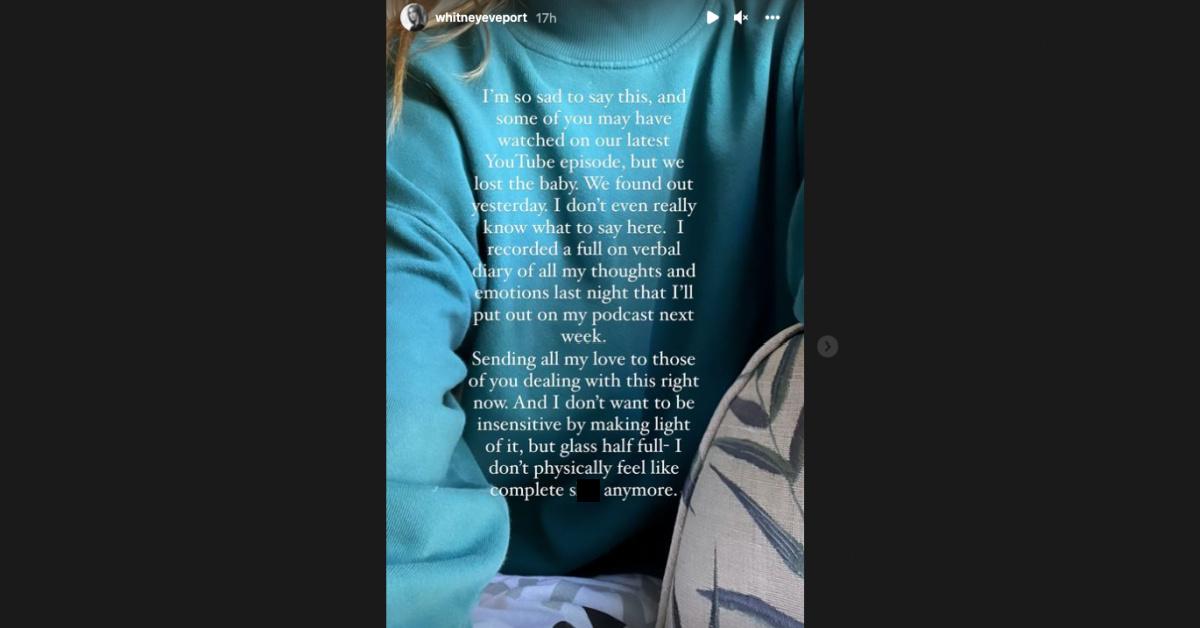 "I'm so sad to say this, and some of you may have watched on our latest YouTube episode, but we lost the baby," Port wrote on Instagram. "We found out yesterday, I don't even really know what to say here. I recorded a full verbal diary of all my thoughts and emotions last night that I'll put out on my podcast next week."
"Sending all my love to those of you dealing with this right now. And I don't want to be insensitive by making light of it, but glass half full — I don't physically feel like complete s--t anymore," she said.