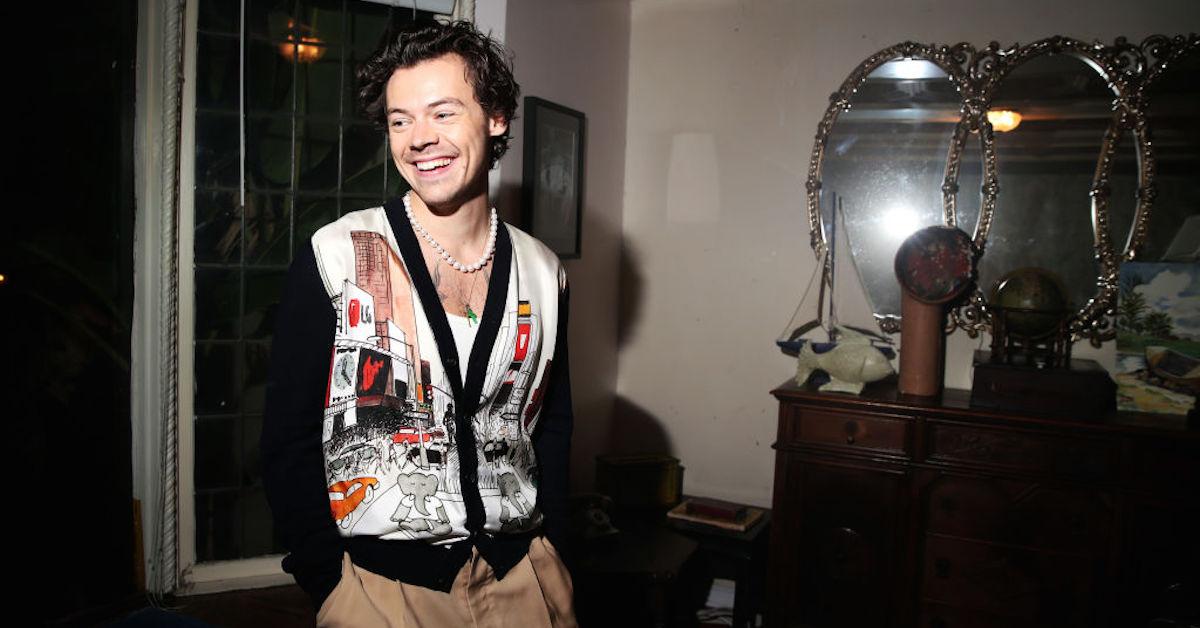 Who Inspired the Tracks on Harry Styles' Latest Album? Here Are Our Predictions
Gird your loins, folks — former One Direction pop star and undeniably luscious sex god, Harry Styles, just unleashed a new album called "Fine Line." And while each track is a total bop, we can't help but wonder who inspired the songs. Were they inspired by a few different past flings, or are most of them about a current flame?
Article continues below advertisement
Really, I wish I could say that each of Harry Styles' songs was written about *moi* — but let's face it — that certainly is not the case. But if you're wondering who Harry Styles' songs are really about, here's what we think.
Who are Harry Styles' songs about? Here's an in-depth look into the "Fine Line" lyrics...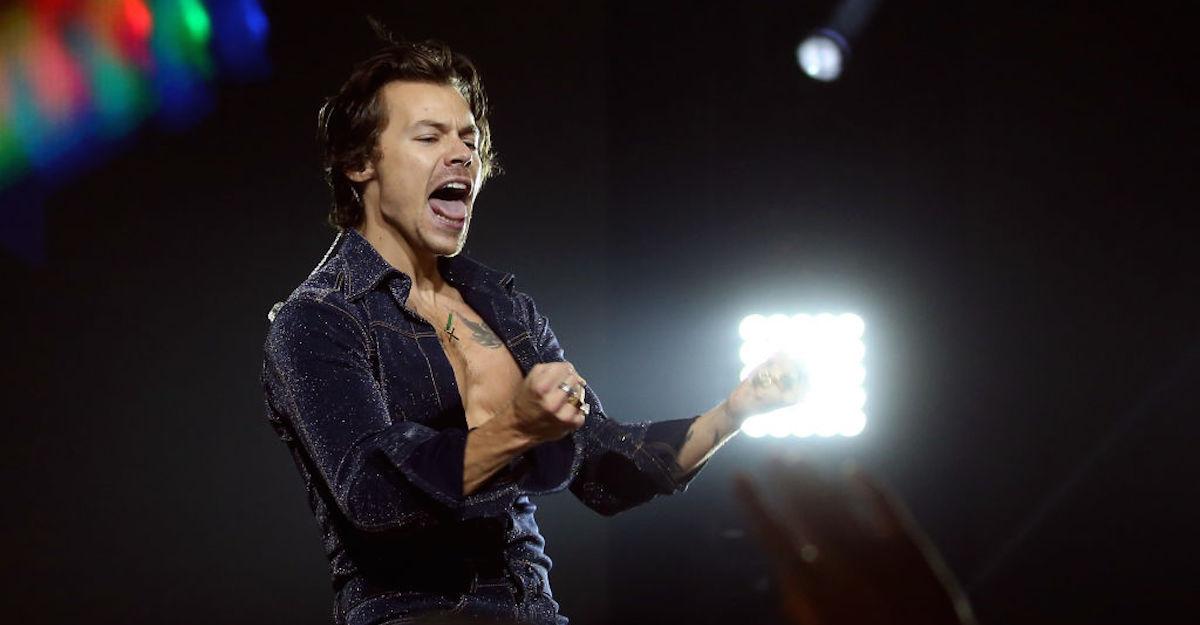 Article continues below advertisement
Some are believed to be about alleged former flame, Kendall Jenner.
In case you don't recall the glorious duo called ~Hendall,~ let me jog your memory: Kendall and Harry reportedly dated back in 2013, according to Cosmopolitan, and although they fizzled out relatively quickly, they've sparked rumors of rekindling their romance as recently as the 2019 Met Gala.
Although Harry didn't reveal if he'd written any songs about Kendall on the Late Late Show earlier this week, fans have hypothesized that a number of songs could be about her — Twitter user @harryssongbird deduced that sunflowers are Kendall's favorite, and thus, she definitely inspired "Sunflower, Vol. 6," while Twitter user @Ettevy01210817 is convinced "Adore You" was dedicated to her. But really, nobody (except maybe Harry) knows for sure.
Article continues below advertisement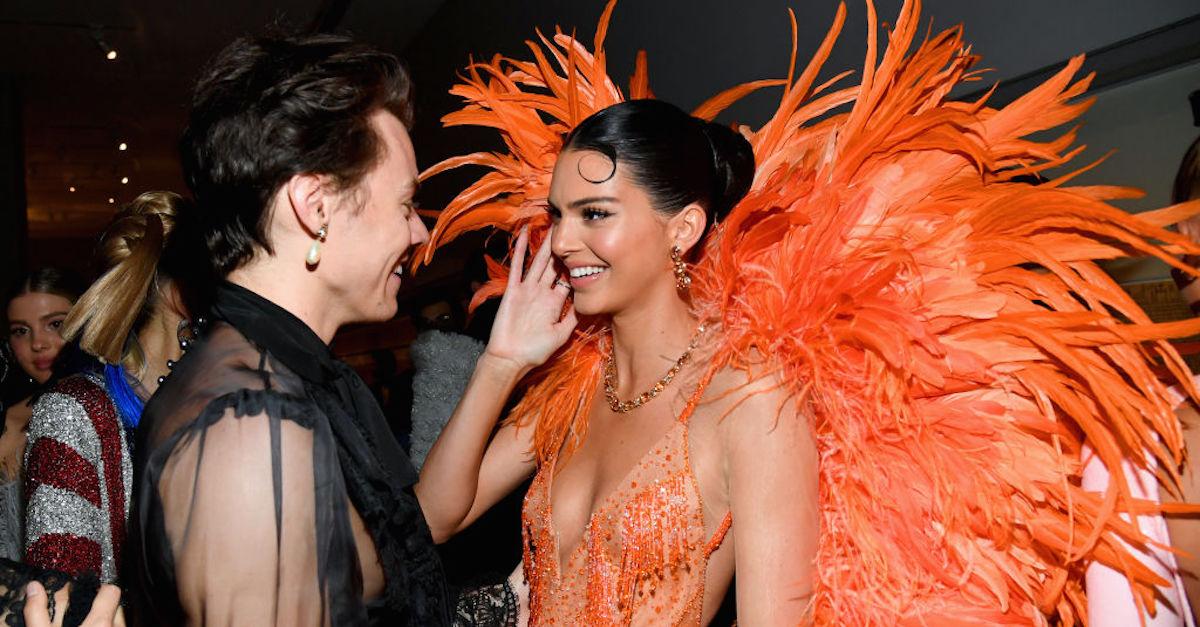 Others are rumored to be about Taylor Swift, another ex of Harry's.
Back in 2012, before his fling with Kendall, Harry also reportedly dated country-pop singer, Taylor Swift, according to Cheat Sheet. Apparently, they split after vacationing in the British Virgin Islands together, and although neither of them explicitly explained the breakup, a source reportedly unveiled they didn't have much time for each other.
Article continues below advertisement
Many in the Twitterverse believe that most of Harry's new album is about TayTay, and to be honest, they might be right. Twitter user @geekswift believes the album is all about the Tennessee-born blonde, while @lauraalilyy_ definitively claims "Adore You" is about her. Like I said, nothing is confirmed, but both hypotheses are highly believable.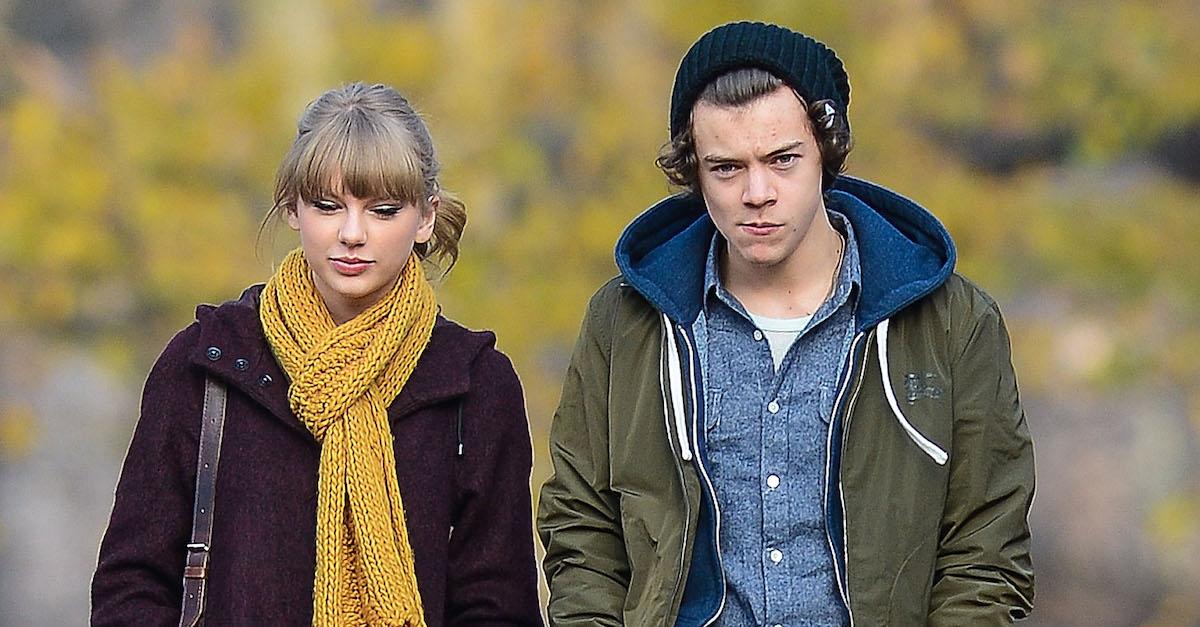 Article continues below advertisement
One might even be about his past relationship with Camille Rowe.
Remember Camille Rowe? She is a French model whom Harry reportedly dated from 2017 through 2018, according to Elle. He was apparently heartbroken after they split, and it's reportedly influenced a number of the British musician's songs.
"Cherry," which Harry initially released as a single, is rumored to be all about Camille Rowe, according to Refinery29. One lyric, "Does he take you walking 'round his parents' gallery?" could be a jab at her new boyfriend, whose father apparently owns an art gallery. According to Vice, she may have also inspired "Canyon Moon." Nothing is set in stone, but it seems as though this is certainly possible.
Article continues below advertisement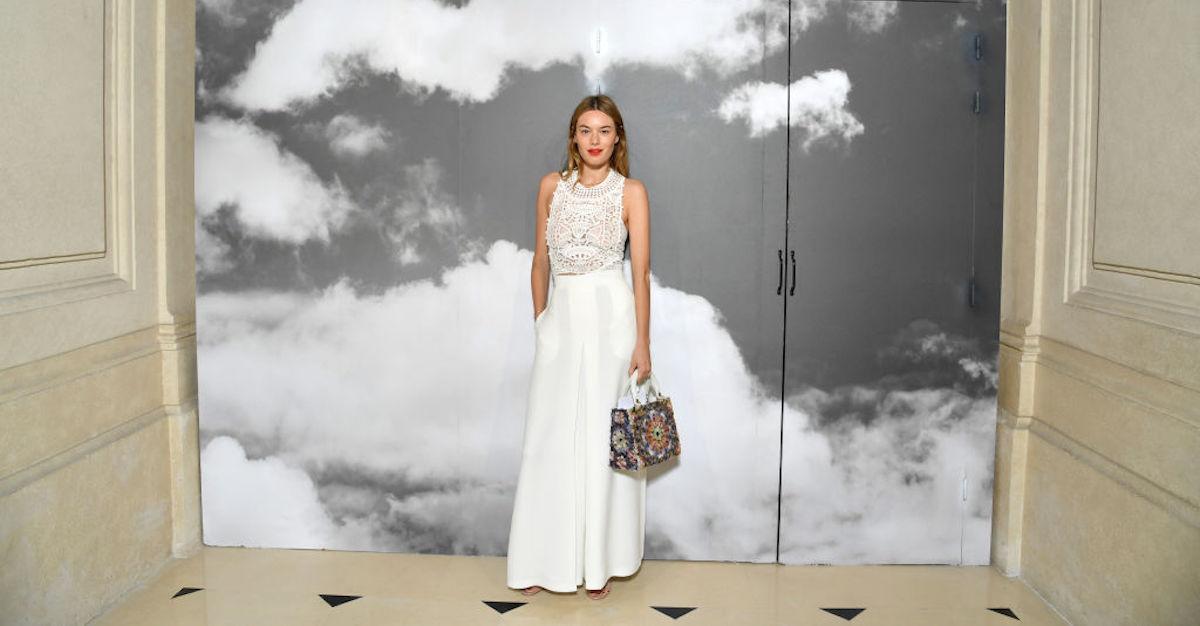 "Fine Line" is a seriously beautiful album, and if you haven't already streamed it several times on Spotify, I highly recommend doing so in the next hour. Your ears will totally thank you.