Why Were Ryan Haywood and Adam Kovic Fired From Rooster Teeth?
Gaming collective Rooster Teeth announced on Twitter they had fired two of their employees. Why were Ryan Haywood and Adam Kovic let go?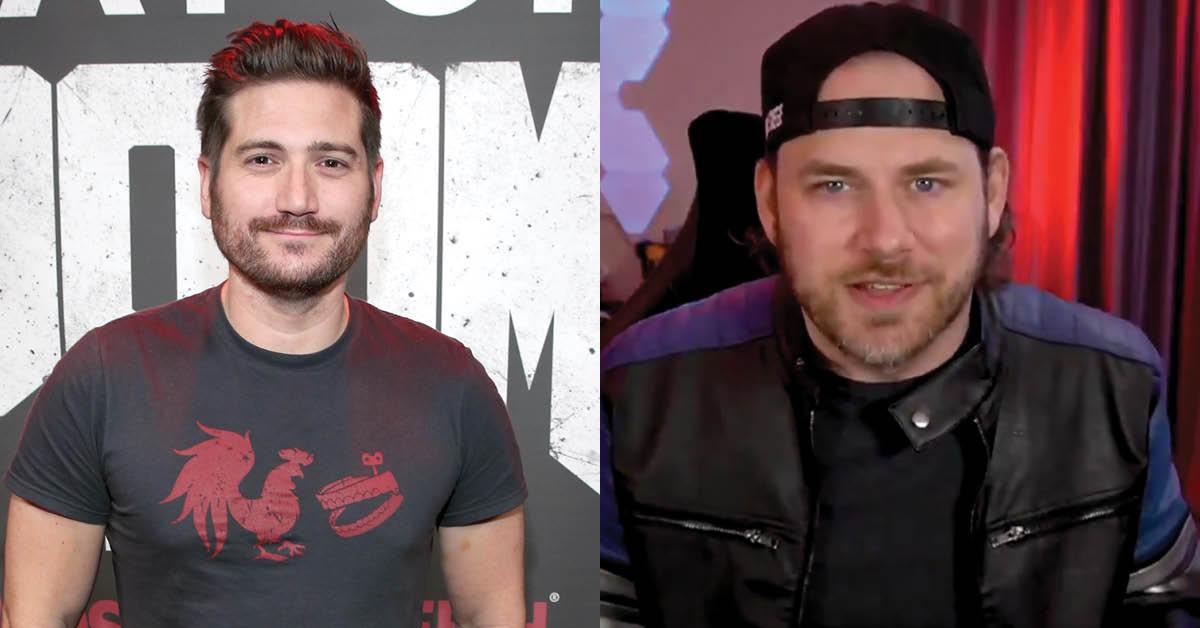 Those in the Rooster Teeth fandom know that it's been a rough year for the collective, which has seen a few of their most notable employees face allegations of abuse and cheating.
The company recently released a statement on their Twitter saying they had parted ways with two of their current employees. Who was fired from Rooster Teeth, and why?
Article continues below advertisement
Who was fired from Rooster Teeth?
The most recent scandal with the Rooster Teeth collective involved two of their very prominent members: Adam Kovic and Ryan Haywood. According to some Reddit posts in the Rooster Teeth subreddit, both of these men had nude photos and videos of themselves leaked. Following this leak, allegations began to be made claiming that these photos had been sent to underage fans of the group, and the two men were accused of grooming.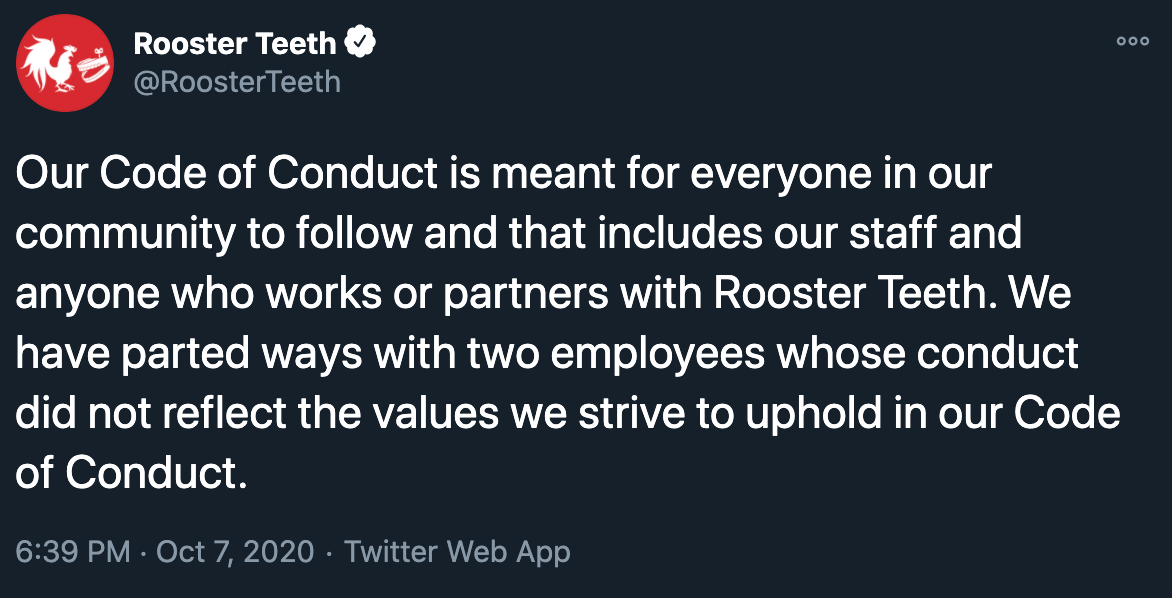 Article continues below advertisement
Despite these allegations being made, only one victim came forward, claiming that she had entered an affair with Ryan, though it didn't escalate to any physical interactions, while she was 17, though she claimed to be 18 at the time.
No other victims have come forward with accusations against the two, though it quickly progressed to allegations of cheating, as both of the content creators are currently married.
Ryan was the first to announce his departure from Rooster Teeth, writing on Twitter that he would be taking the time to reassess what's important to him.
"I made mistakes and will be leaving RT to focus on rebuilding my family and life," he tweeted. "I'm sorry to anyone I've hurt. I do want to say emphatically that I never did anything illegal. The consequences of my actions are mine to deal with, please stop harassing and threatening my family."
Article continues below advertisement
Adam set all of his social media accounts to private instead of responding publicly, and Rooster Teeth announced they were removing two of their employees, presumably Ryan and Adam, though they were not mentioned by name.
Article continues below advertisement
"Our Code of Conduct is meant for everyone in our community to follow and that includes our staff and anyone who works or partners with Rooster Teeth," the company tweeted. "We have parted ways with two employees whose conduct did not reflect the values we strive to uphold in our Code of Conduct."
Current employee Trevor Collins previously faced allegations of abuse.
Adam and Ryan aren't the first members of Rooster teeth to be involved in allegations of abuse. Current Rooster Teeth producer and cast member Trevor Collins previously faced accusations of abuse from an ex-girlfriend before he went public with his current partner, Barbara Dunkelman.
In 2018, Emily, who claims she dated Trevor shortly after graduating high school, alleges he was physically and emotionally abusive toward her during their three-year-long relationship.
Article continues below advertisement

Many of the allegations have been removed from the Rooster Teeth Reddit page, but there are a few Tumblr posts going over the situation.
In a thread by Tumblr user Mavinsay, they provide screenshots from Emily's Twitter, outlining her claims against the current employee. In the thread, she says she was six years younger than Trevor at the time, and when they split (after allegations of cheating), he isolated her from his coworkers who had been friendly to her.
"they were not MY friends, only his friends and coworkers," she tweeted. "i was not to interact with any of them without him present or involved. and after breaking up, i wasn't to speak to any of them again."
Some users online contradicted her claims, and Trevor is still employed by Rooster Teeth.