Here's Why Some Think 'Rooster Teeth' Co-Founder Joel Heyman Was Fired
Back in June, we found out that one of the co-founders of Rooster Teeth, Joel Heyman, was fired. Here's the possible reasons why he was let go from the company.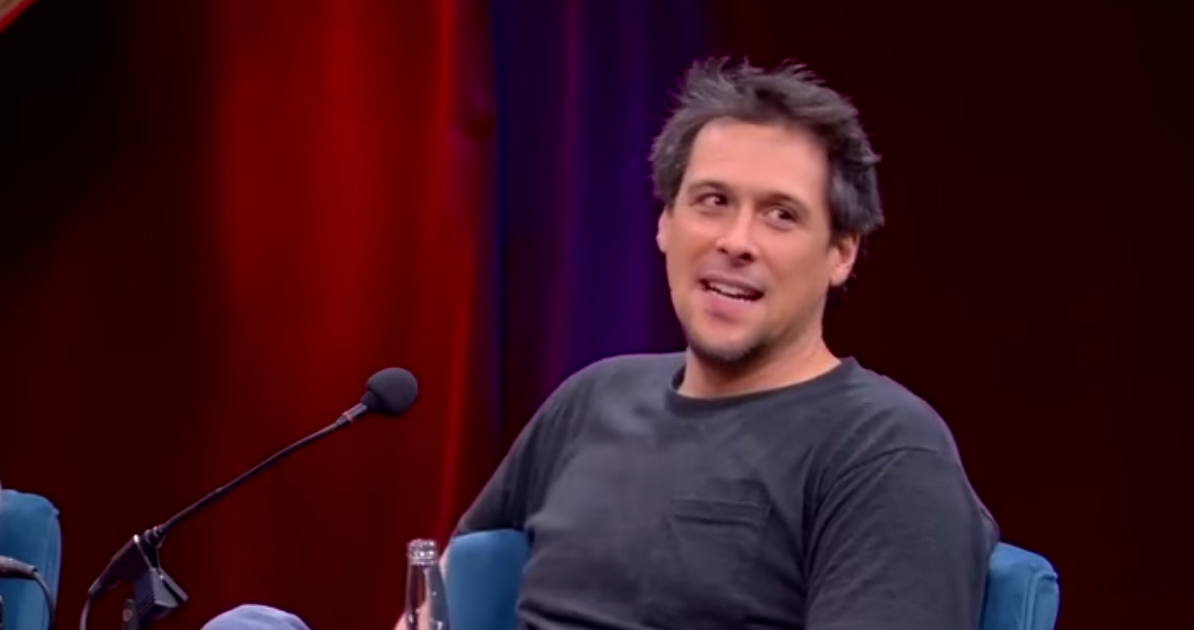 Back in June, co-founder of Rooster Teeth (and voice of Oobleck in RWBY) Joel Heyman was let go from the company. On June 1, he tweeted, "I was 'laid off' after making 10s of millions (for others). When I started I had no healthcare, 401k or salary. Worked harder than what anyone can know. I basically stopped coming in, after a thing, I have my reasons for that. But, it's a long deal." So...what happened, exactly?
Article continues below advertisement
Why was Joel Heyman fired?
Although Joel wrote "laid off" in quotes, it seems like he was ousted from Rooster Teeth for his inappropriate response to the Black Lives Matter movement and his erratic behavior (this includes him rooting for John McCain's cancer to kill him and alleged posting right-wing conspiracy theories). "Do bricks carry Covid-19?" he tweeted on May 30. He kept going, too.
Article continues below advertisement
"Remember: only those with the government should have guns," "Hopefully we can all be united together again when the Chinese invade," "If we don't get massive covid outbreaks in three weeks, then at least that crisis will be considered over. At least for me," he tweeted...and kept on tweeting.
Article continues below advertisement
Article continues below advertisement
Basically, instead of highlighting the real issue at hand (racial injustice and police brutality), Joel sent out a litany of tweets that mostly focused on how people involved in protests (some of which did escalate to violence) were destroying cities, that they were spreading COVID-19, and that the messaging behind them would help re-elect Trump. He also expressed his support for business owners to arm themselves with guns. All of that is pretty problematic.
Article continues below advertisement
It's not exactly clear if Joel was fired in June, or months earlier. When he was asked by someone how he still existed at Rooster Teeth on May 30, he simply replied, "I don't. :)"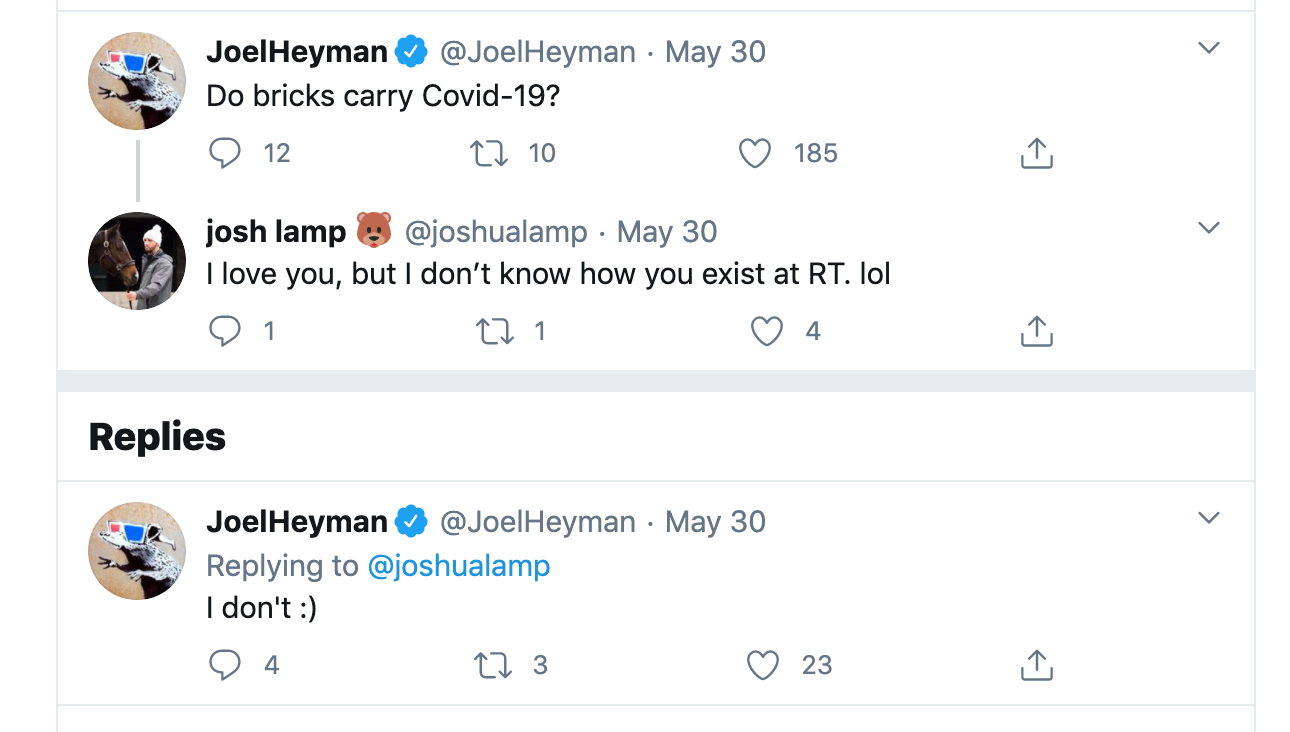 Article continues below advertisement
According to a Reddit thread about Joel's departure, many commenters noted that Joel had been an "a--hole" for quite some time.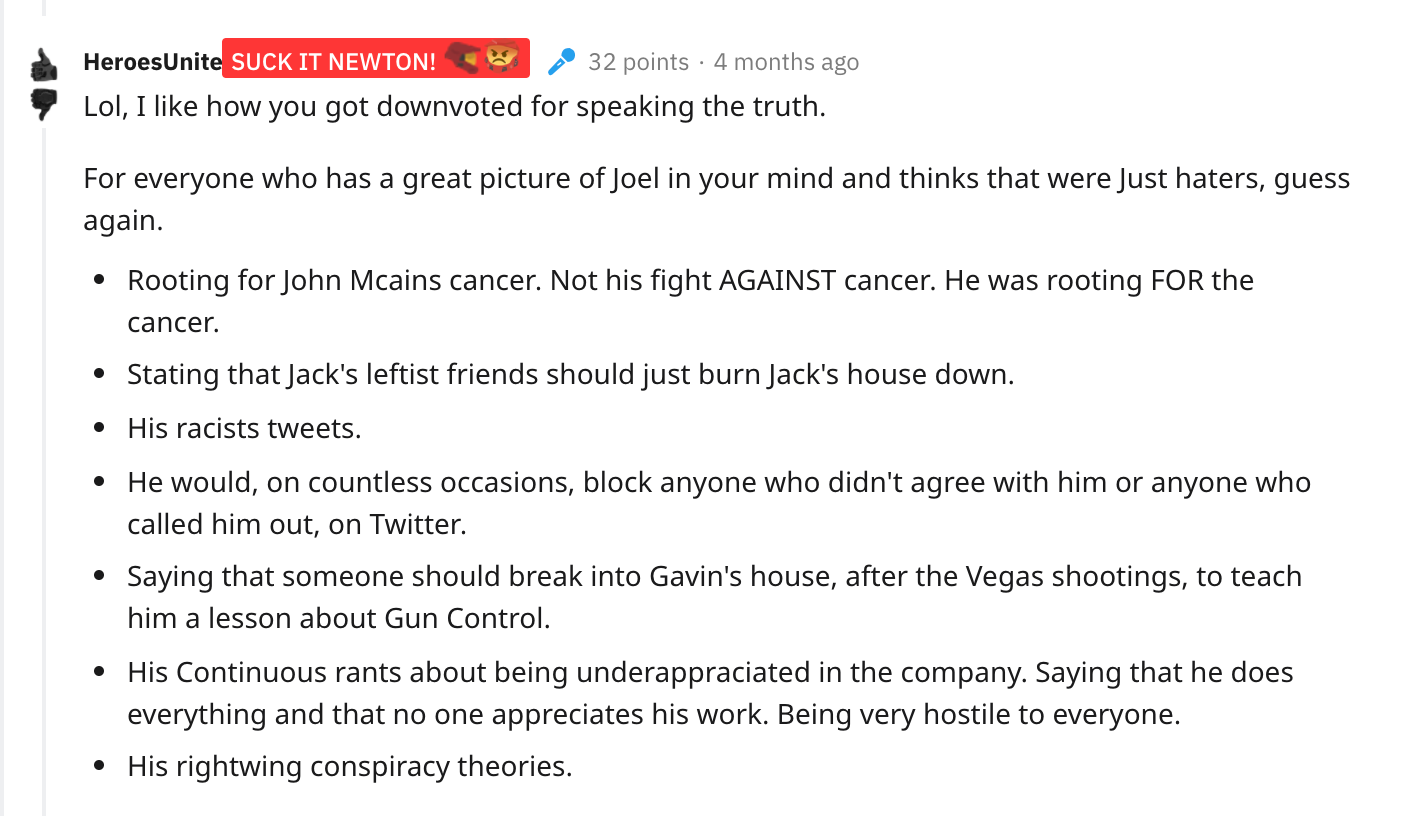 Article continues below advertisement
In 2016, a former employee had spoken up about the racism she endured at Rooster Teeth. It's clear that there seemed to be some deeply rooted cultural issues within the company — and that Joel was just a part of it.
Article continues below advertisement
Rooster Teeth didn't specifically address Joel's departure, but they did write up a statement about racial inclusivity on their blog on June 5. "We are committed to equality. We realize that these donations and our livestream fundraiser are just one small step in the direction we need to take to improve. We have begun company-wide discussions to identify changes that we can make, actions we can take against intolerance, and the steps we can take to ensure lasting change," Rooster Teeth wrote.
Another Redditor speculated that Joel may have not been on good terms with the rest of the RT for awhile. "They fired him from the company and the role of Caboose. Joel has stated he's not exactly the best of friends with RT. They've literally left him out of all mentions of the founders for quite a while. The rumors have been circulating for months what happened to Joel, but not it's official."
Article continues below advertisement

But this wasn't the only shakeup at Rooster Teeth. Burnie Burns left shortly after.
Article continues below advertisement
Why did Burnie leave Rooster Teeth?
On June 11, Burnie, another co-founder of Rooster Teeth, announced on Twitter that he was leaving the company as well. "Here's to new adventures: burnie.com." On his site he elaborated further, "[A]s I set out on this new journey with my family and two cats at my side, that means my time walking the halls here at Rooster Teeth has come to an end. As some of you have predicted over the past year, my steady move away from a public life was in preparation for this change," he wrote. RT had been acquired by Otter Media in 2018, which led to many changes.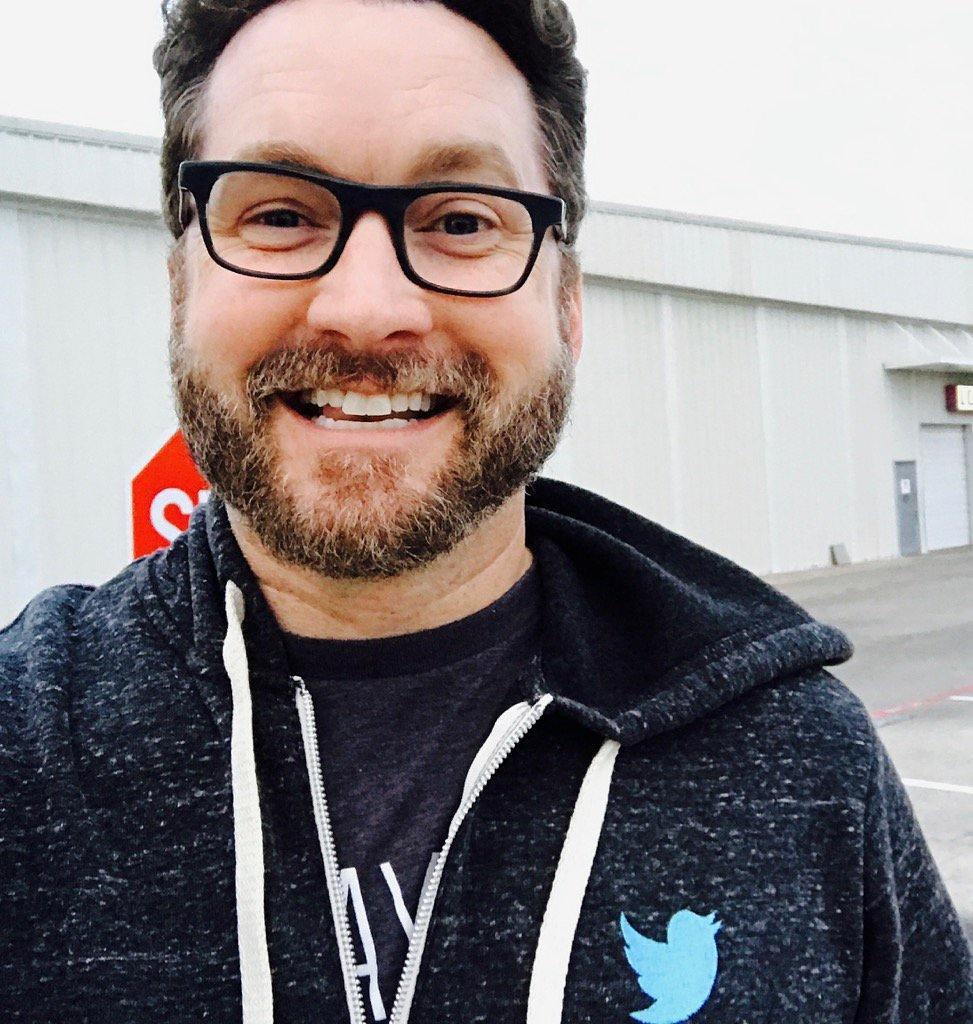 Article continues below advertisement
The troubles at Rooster Teeth don't end there, though. A little over a week ago, Ryan Haywood announced his departure from the company, saying that he had made "mistakes" (it's been rumored that he sent around nudes of himself and cheated on his wife with with fans). Adam Kovic was also fired from Rooster Teeth. With all these major exits, it's unclear what's in store for Rooster Teeth.