[Spoiler] Dies in the Thriller TV Show 'Dare Me'
USA just released a new thriller series based on Meg Abbot's book 'Dare Me.' So who really dies in this murder mystery TV show? Details.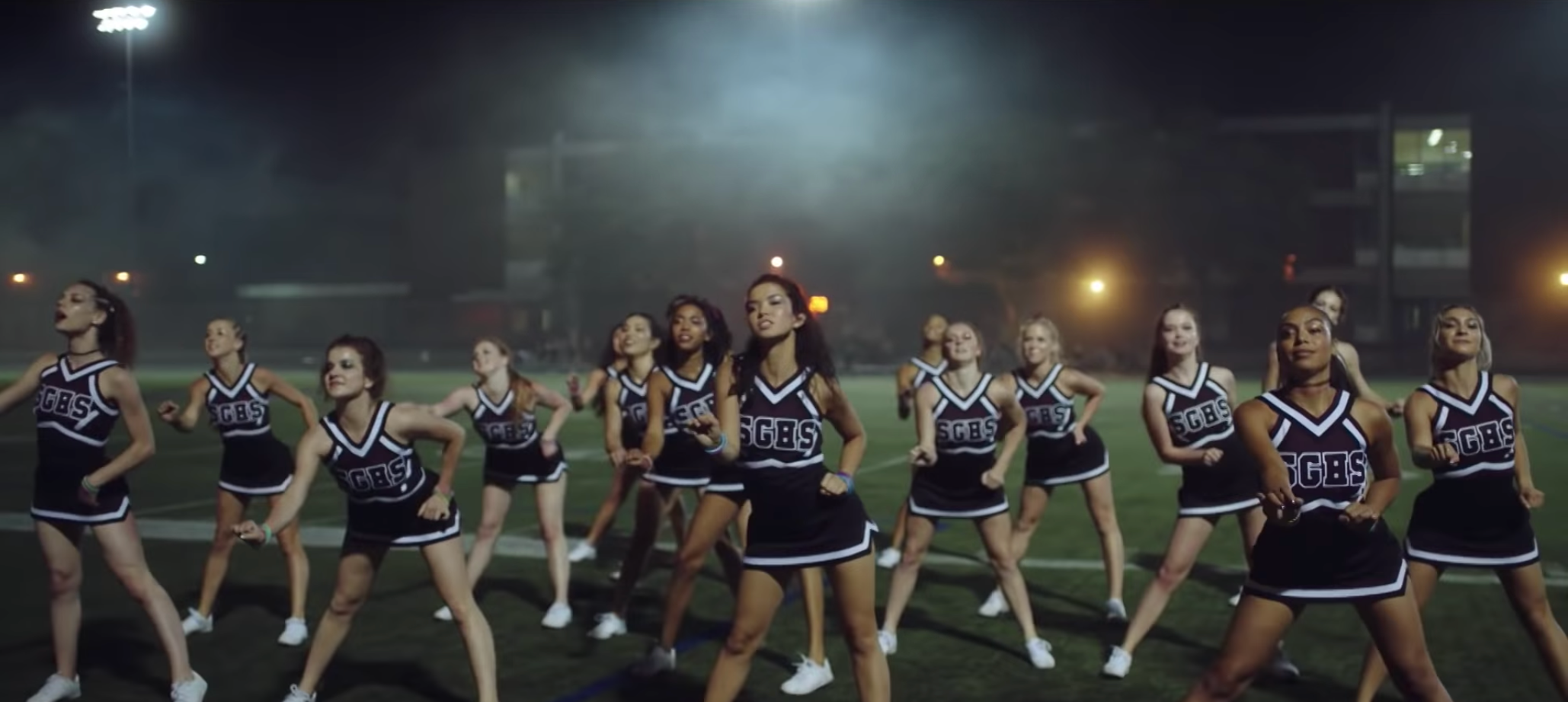 "There's something dangerous about the boredom of teenage girls," the trailer for USA's new show, Dare Me, opens. "Coach saw something in us, she saw past the glitter and the hair and the attitude to everything underneath."
The show, inspired by Meg Abbott's novel by the same name, is a thriller following "the cutthroat world of competitive high school cheerleading," according to the show's description. The story is part teen drama and part murder mystery and, spoiler alert, someone dies.
Article continues below advertisement
Who dies in Dare Me? The book follows a high school cheerleading team.
Most shows based on books only loosely follow the events of the novel, but to know what to expect in this new show, you need to know a little about the plot it's inspired by.
The story follows Addy, a cheerleader who is the second hand to the squad's captain, Beth. Beth is notorious for getting people to follow her, consistently becoming the ringleader of the squad, usurping any coach they have.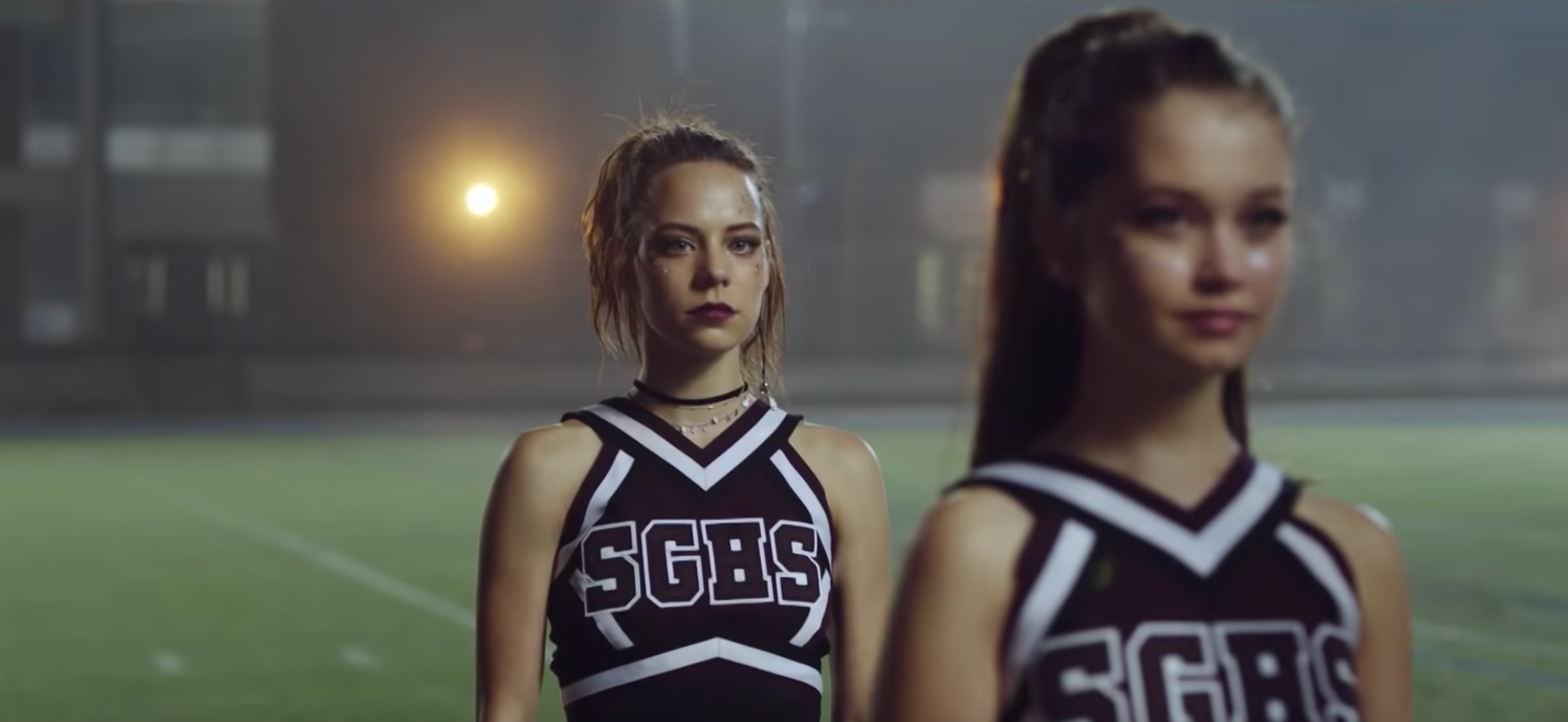 Article continues below advertisement
Until Colette French walks in. This new coach comes in to take the team to new, competitive levels, getting the girls into shape (albeit using many unhealthy methods) and revoking the captain position on the team altogether. Addy flocks to Coach French instead of Beth, leaving the mean girl both furious and suspicious of their new coach — and ready to seek revenge.
And Beth gets her chance when she notices the married Coach French sneaking around with the school's Army recruiter, Will.
From here, the plot tumbles into one of mystery and deceit, promising to explore the power dynamic between women. But all murder mysteries need a good death, so who dies in this season? (Don't read any further if you don't want any spoilers from the show.)
Article continues below advertisement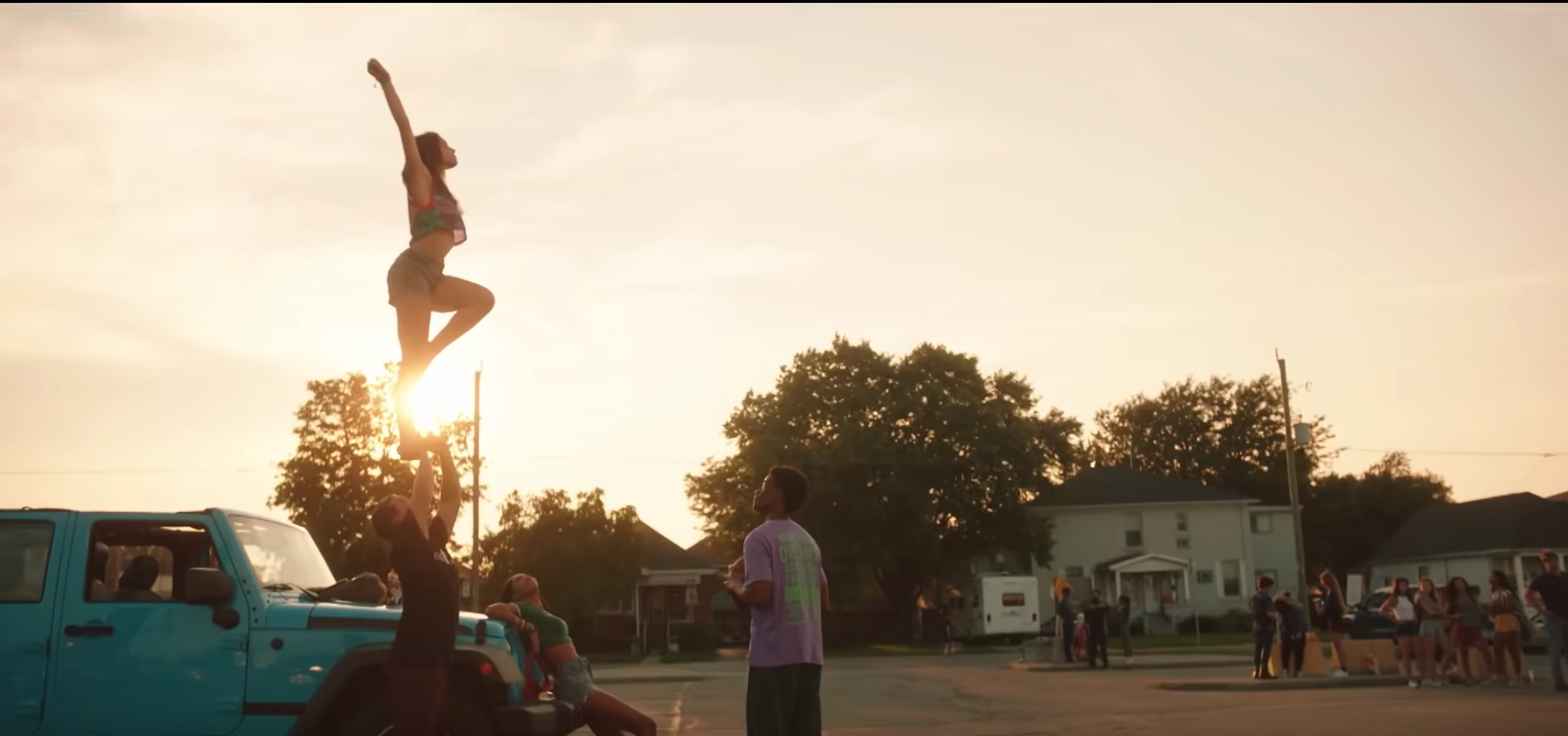 Will ends up dead after he's caught with Coach French.
While we don't know the exact path the show will take to get there, it's clear that Sarge Will is the character whose death is a lot more complicated than the suicide it was ruled to be. This suspiciously happens after Beth finds Coach French getting cozy with Will, but who is really behind it?
In the book, it becomes apparent that Beth alluded to Coach French's husband, Mark, that she was sneaking around behind his back.
Article continues below advertisement
This led to Mark finding out about Coach French's affair. While Coach French and Mark cover it up to look as though Will committed suicide after a confrontation from Mark, Mark actually murdered Will during their confrontation.
But since Beth led Mark to learn of the affair that resulted in Will's death, specifically out of spite and hatred for Coach French, how responsible is she in the murder?
Clearly, there's a lot to unravel there, and things become even less clear when you realize that the entire story is told from the Addy's point of view — and she might not be the most reliable narrator there is.
The novel makes these chilling twists and turns with ease, but to know how the show accomplishes it, you'll have to tune in for the whole season, airing on USA Network Sunday nights.