We Finally Found out Who Dies in 'Dynasty' After It's Been Teased All Season
Ever since the time jump on the Season 4 premiere of 'Dynasty,' fans have wanted to know who is the casket. Who dies this season on 'Dynasty'?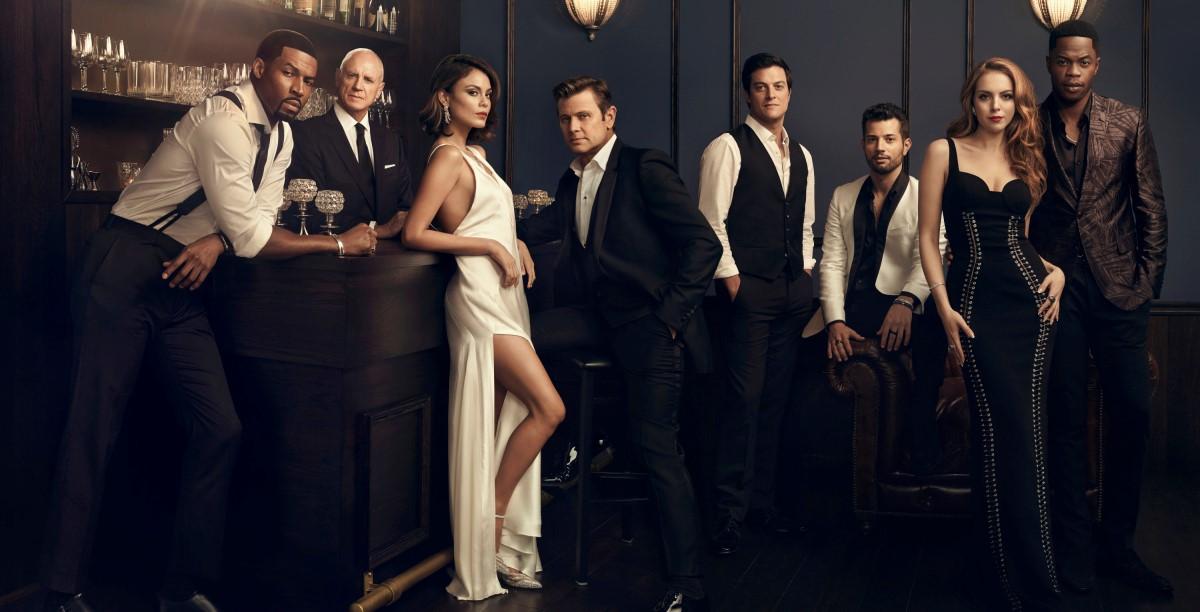 Spoiler Alert: This article contains spoilers for Season 4 of Dynasty.
Fans of the CW's drama Dynasty were excited when Season 4 finally came back. During Episode 1, a flash-forward scene of a funeral brings about a whole new mystery that needs to be solved.
This funeral is a huge plot twist, and at some point, we know that an important character is going to die. At that point, the only thing we knew was that the one character not in the casket would be Fallon (Elizabeth Gillies) because she's at the funeral.
Article continues below advertisement
In an interview with TVLine, showrunner Josh Reims discloses, "We know it's definitely not Fallon." That's one down and plenty to go! He also lets viewers know that they will find out soon enough who dies on Dynasty during Season 4.
Josh says, "As the season progresses, we'll see a few more people at the funeral to rule them out. We'll find out in Episode 13 whose funeral it is." Josh doesn't let us down! We finally found out who dies in Dynasty, but who is it?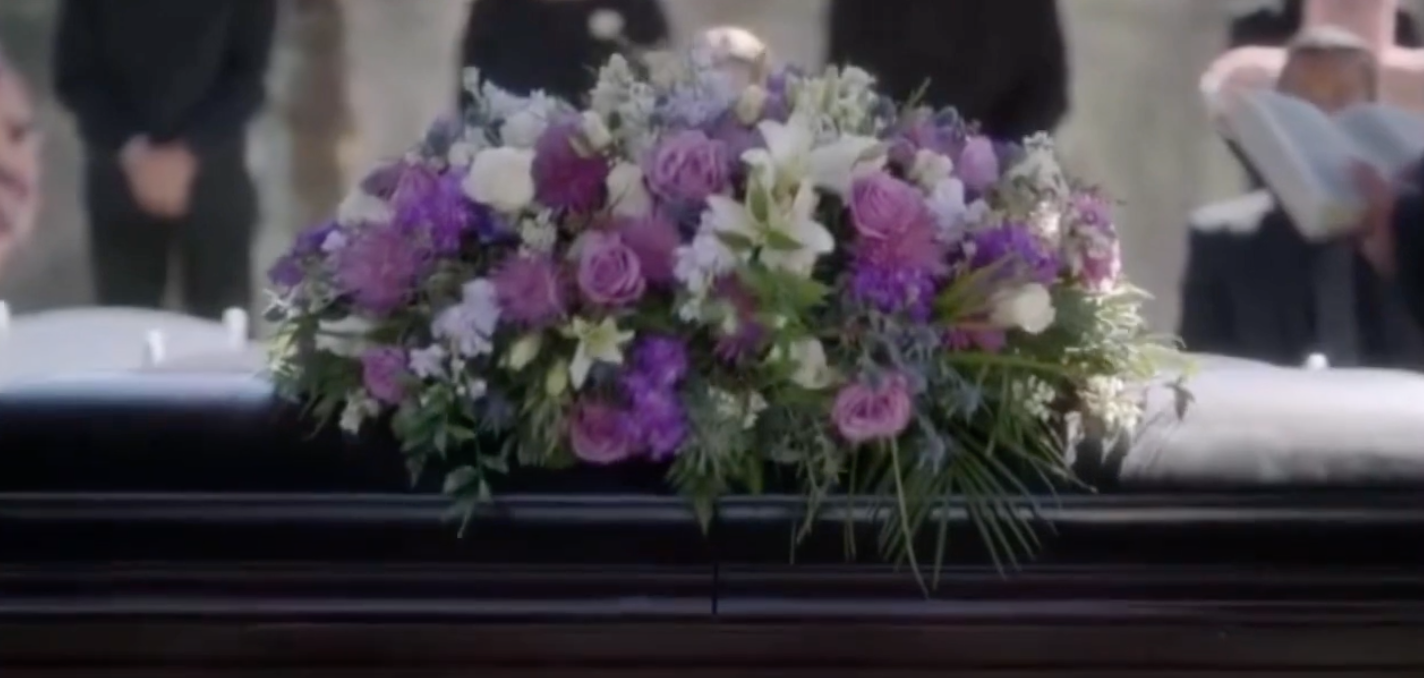 Article continues below advertisement
Fans had a few theories on who dies on 'Dynasty' in Season 4 before finding out the truth.
On Reddit in a Dynasty discussion group, one fan thought that it could be Kirby Anders (Maddison Brown) who dies. The fan shared, "They have said that Kirby's storyline this season is really dark, and with the addition of her abusive ex, I have to wonder if it's not at least connected to her and Adam (Sam Underwood)." That's not too far off, but not quite on the money.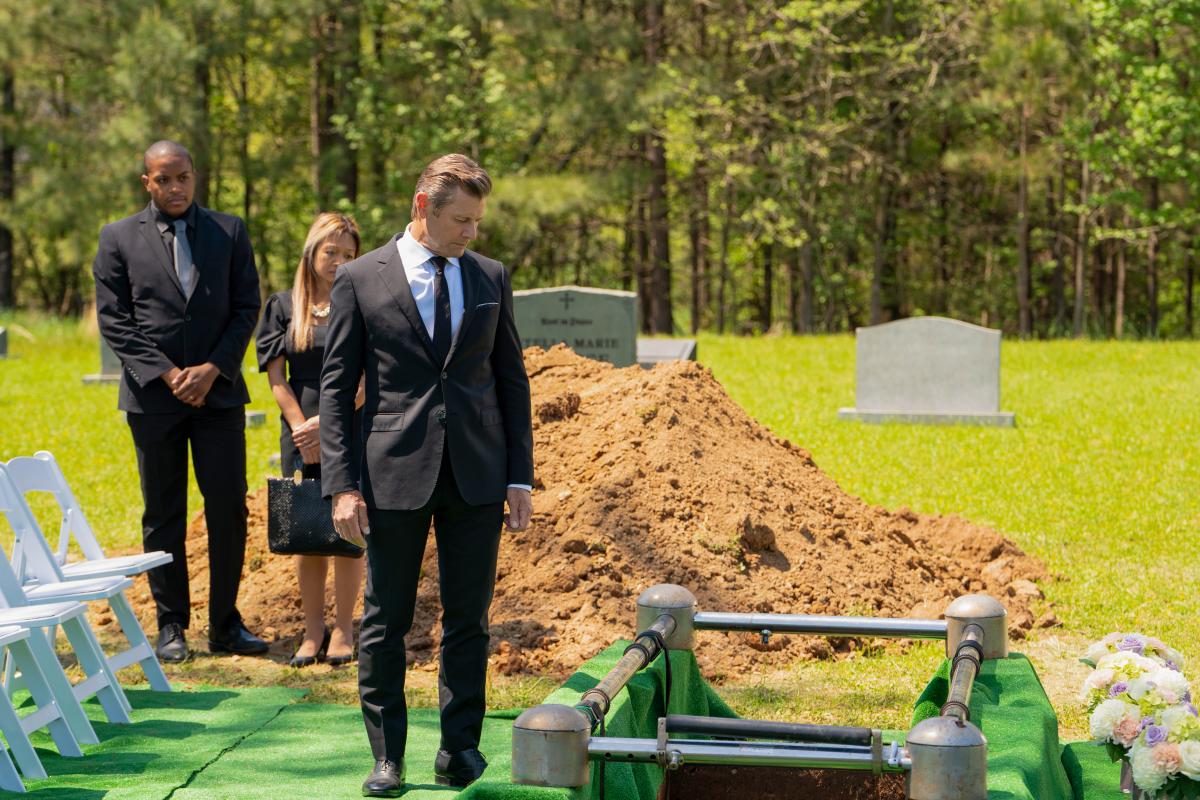 Article continues below advertisement
This is a good theory, but the character that's lying in that casket would likely be someone who was very close to Fallon. Another member of the Dynasty discussion group shared, "It could be possible. I just don't believe it. But if that's the case. It will probably be Steven. Fallon and Steven have switched roles from the actual Dynasty."
We finally find out who dies in 'Dynasty' in the Aug. 6 episode.
While theories are all fun and good, now we have the truth about who really dies. The first theorizer isn't too far off — Kirby Anders stays alive, but her father, Joseph Anders (Alan Dale), does take the fall. Basically, he suffers an injury to one of his ribs, and while driving to visit Cristal (Daniella Alonso) in the hospital, the pain causes him to crash. The crash is fatal.
Article continues below advertisement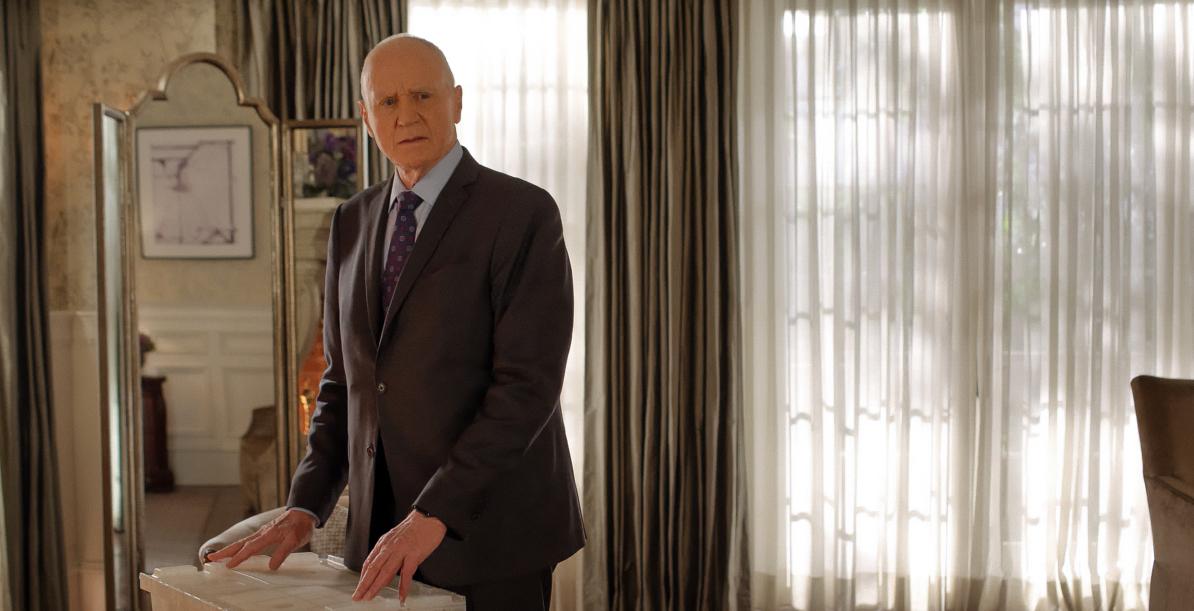 Anders' death was even foreshadowed earlier in the episode. Since we know that Fallon is hit especially hard by the death, when we see Anders tell her, "Nothing's going to happen to you while I can help it. You're like a daughter to me," it feels like Anders could be the one we're losing.
Add Fallon asking if Anders will ever forgive his actual daughter, to which he responds, "I already have," and we have the perfect tragic closure to send a lovable character out on.
Now, we'll see how the characters cope with Anders' death and what that fallout will look like. Hopefully, things start to take a turn for the better.
Dynasty airs Fridays on the CW at 9 p.m. EST.