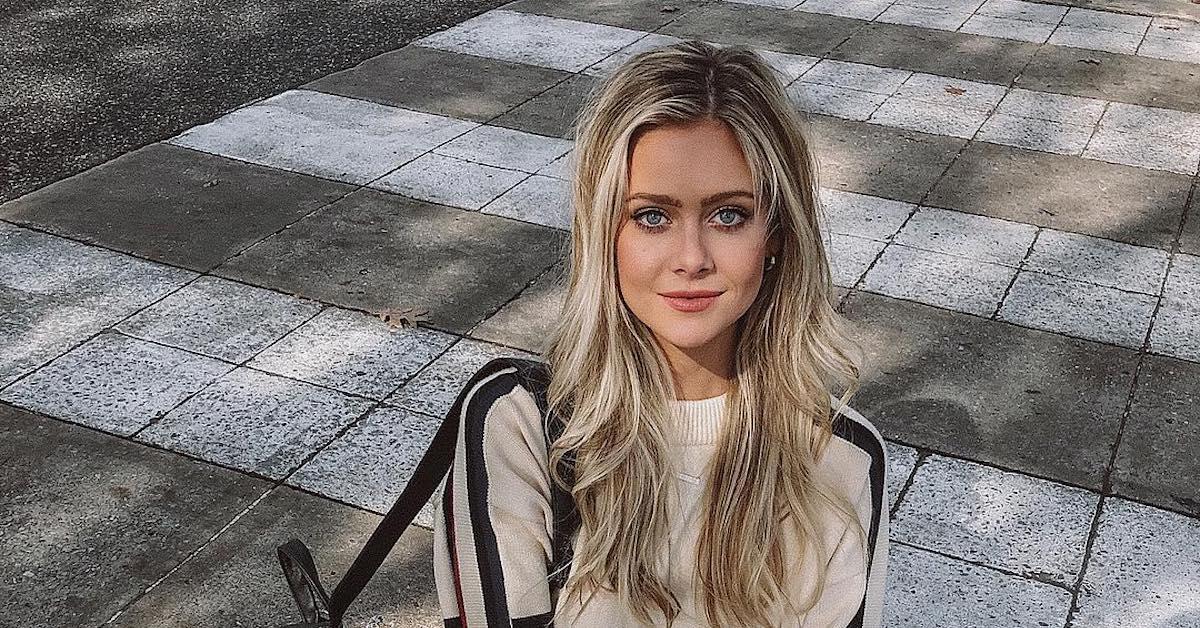 In Addition to Being a 'Bachelor in Paradise' Mainstay, Hannah G. Is a Prolific Model
Gorgeous blonde model Hannah G., whom we all first met as a contestant on Colton's season of The Bachelor is back for more onscreen dating on Bachelor in Paradise.
Article continues below advertisement
But after model Jordan asked her, "So you are a model, right? It's cool we're into the same thing," fans of the 24-year-old beauty are wondering who Hannah G. models for and which brands she represents.
Here's what you need to know about Hannah's modeling career.
Article continues below advertisement
Who does fashion-obsessed Hannah G. model for? She's the new face of Kensie.
Alabama native Hannah "went to school wanting to do photography," she writes on her website. Then, "plot twist happened," and her degree is in business marketing.
But just because she didn't get her degree in photography doesn't mean she's not passionate about the craft. "I've combined modeling with photography to become an influencer," she writes, adding that modeling "stumbled" across her path in 2013 and has been her bread and butter ever since.
Article continues below advertisement
These days, she's represented by The Block Agency and Mp Management Atlanta, and it seems she's booking a lot of modeling gigs — which should come as a surprise to no one, considering how beautiful she is.
Article continues below advertisement
She's modeled for brands like Red Dress, Southern Marsh, and Lulus, among many others, but it's sometimes hard to tell which brands she purely models for and which brands she collaborates with as an influencer. In fact, with 1.1 million followers, she tags brands in most of her Instagram posts.
Article continues below advertisement
But only a fraction of those, such as the shoot she did with Shein, have the obligatory "paid partnership" disclosure. Many other times, Hannah opts to post behind-the-scenes photos of her shoots with brands like Ophelia Swimwear and Soca Clothing.
But very recently, she posted a photo in which she's wearing high-waisted jeans and only a bouquet of flowers on top overlaid with Kensie's brand name and hashtagged tagline, "#MakePrettyPowerful." "Y'all," she wrote, "I'm so excited to say that I am the new face of @Kensie_Clothing."
Article continues below advertisement
"The campaign is all about supporting women to feel both pretty AND powerful, every day and in every way — even through the tough stuff! Hope you love the campaign (and clothes!) as much as I do," her post continued. Congratulations, Hannah!
Article continues below advertisement
Hannah recently designed a capsule collection with Hammitt.
Before becoming the face of Kensie and after leaving her season of The Bachelor, Hannah was also approached with an opportunity she couldn't turn down.
Alongside a branded video of her designing a capsule collection "with one of my favorite bag brands," she wrote, "I had so much fun getting the chance to hand-create bags that I knew I would wear (and I hope you guys would love too). I focused on creating timeless pieces that could be worn every day, but also with a hint of edginess."
Look out for Hannah next time you open your favorite magazine, and don't miss the chance to shop her creative capsule collection with Hammitt.
Tune in to see how far she gets on Bachelor in Paradise when the show airs Mondays and Tuesdays at 8 p.m. on ABC.