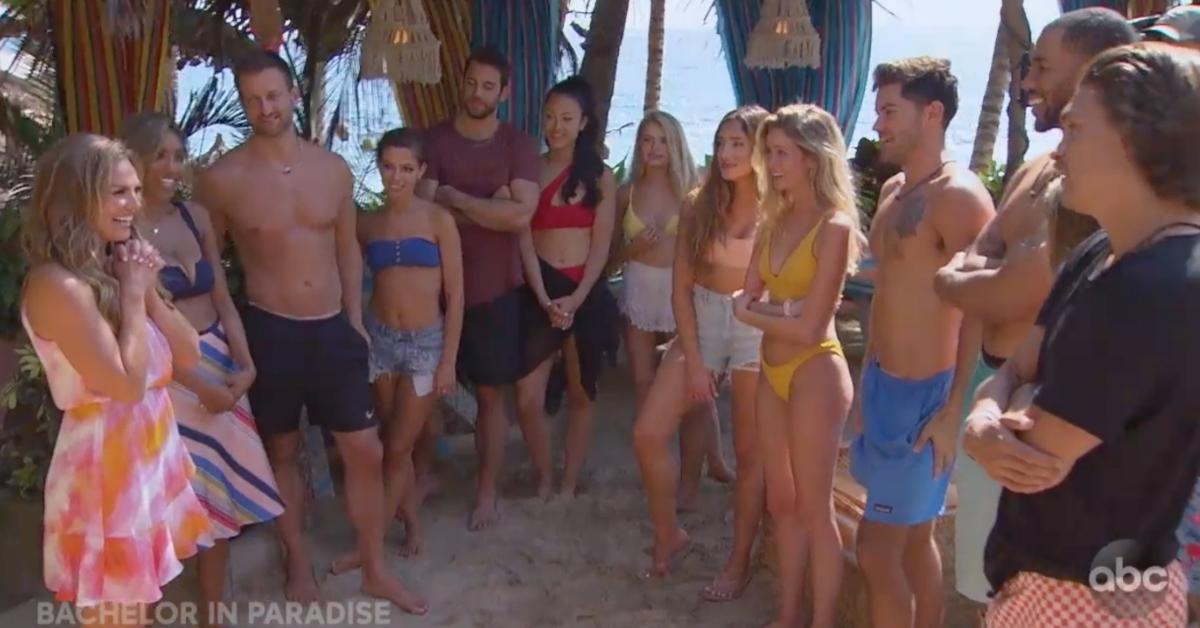 Hannah B. Comes to 'Bachelor in Paradise' to Talk to Demi — Should Derek Be Worried?
Warning: Spoilers for Bachelor in Paradise Season 6 ahead.
Article continues below advertisement
Why is Hannah B. on Bachelor in Paradise? She wants to talk to Demi!
In a preview for August 19's episode of Bachelor in Paradise, Hannah B. surprises a group of contestants. After a somewhat awkward interaction with John Paul Jones, Hannah says, "I'm so glad to be here. I hope y'all are having a great time, but I really want to talk to Demi [Burnett]."
Hannah and Demi hug. "You want to get on with the chat?" Hannah asks. The two women then walk away for a private conversation.
Is Hannah B. going to confront Demi about her girlfriend, Kristian Haggerty?
Demi opened up about being bisexual within the first week of filming Bachelor in Paradise. Her fellow BIP contestants were supportive, but the revelation did stir up some drama. Demi was getting close to Derek Peth in Paradise, but she explained she wanted to take things slow while she thought about her feelings for girlfriend Kristian Haggerty.
Article continues below advertisement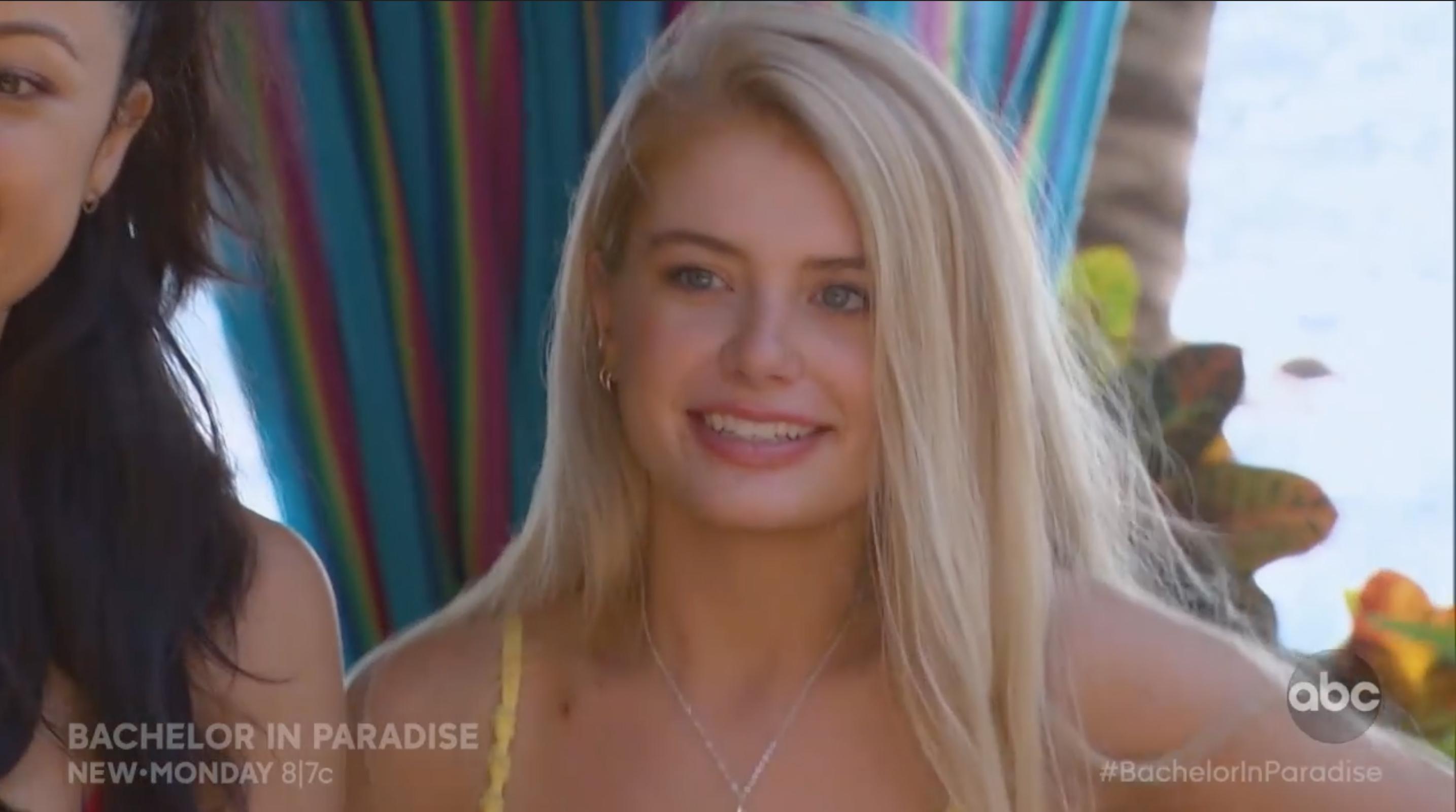 Demi's relationship with Kristian could be what Hannah B. came to address, or it could be something bigger... According to Newsweek, Kristian herself will be appearing in August 19's episode of Bachelor in Paradise.
"There's an obvious amount of anxiety over what this means," says Derek a preview. "But frankly, it doesn't discount anything that we've been through to me... I care about Demi more than anything else."
Article continues below advertisement
Is Hannah B. bisexual? No, but her friendship with Demi has sparked some rumors.
Obviously, people don't have to have the same sexual orientation as every single one of their friends! Still, Hannah B. and Demi's platonic but close relationship got the internet speculating on both ladies' sexualities.

Article continues below advertisement
So who is Hannah B. dating now? 
Article continues below advertisement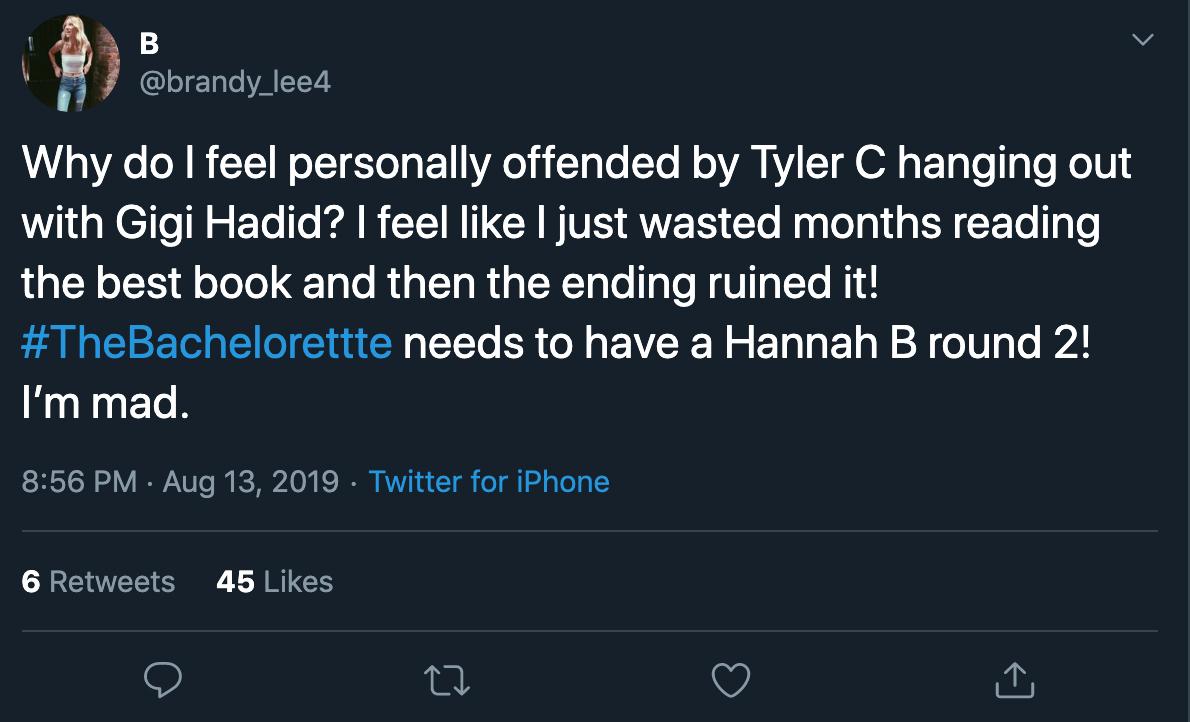 "We are not dating-dating, at all, we hung out, but we also had conversations of both, like, knowing that there's still something there," she said, via People. "When you are in the public eye, you do have to just be respectful of each other. And yeah, I wish I would've got a little bit more than two days. But, you know, it is okay."
Sounds like Hannah B. has a positive attitude when it comes to looking for love! Make sure to tune into Bachelor in Paradise, Mondays and Tuesdays at 8 p.m. on ABC.