Taylor Nolan Addresses Ex-Fiancé Derek Peth Going on 'Bachelor in Paradise'
Why did Taylor Nolan and Derek Peth break up? The 'Bachelor in Paradise' couple got engaged on the season finale. Derek is trying 'Paradise' again.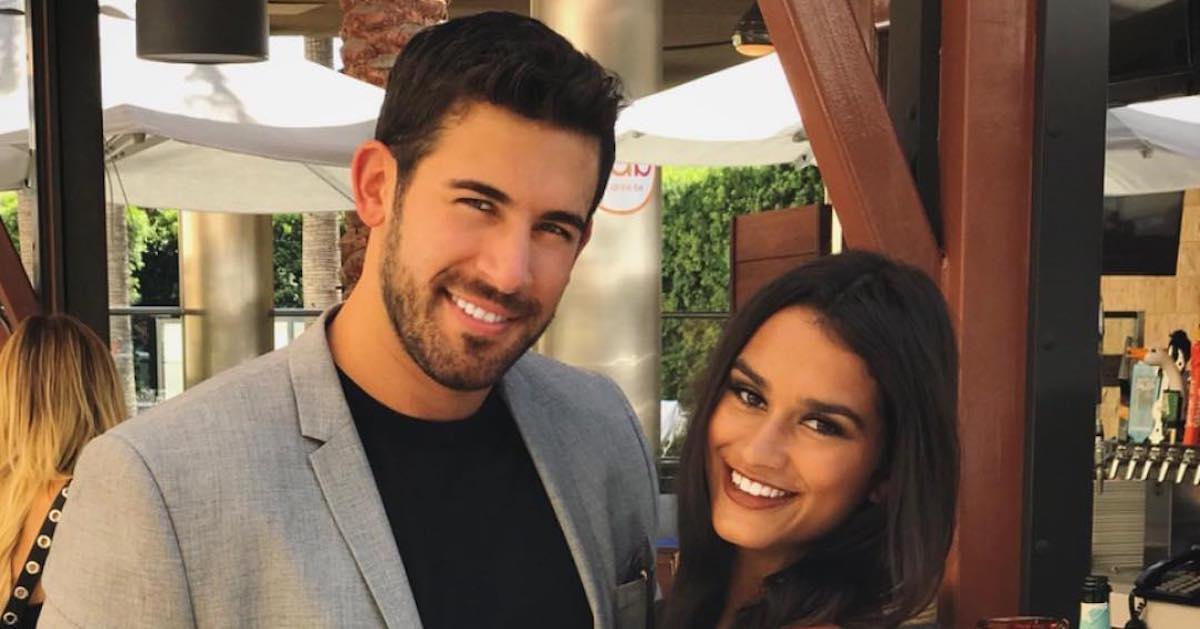 Imagine seeing your ex date other people on TV. Now imagine watching your ex date other people on the show you and him had previously gotten engaged on.
That's what Taylor Nolan is experiencing now, as her ex-fiancé Derek Peth takes to the beaches of Mexico for another shot at love on Season 6 of Bachelor in Paradise.
Article continues below advertisement
The last time we saw Derek — who was on JoJo's season of The Bachelorette — on TV, he was down on one knee proposing to Taylor on Season 4 of the show.
She has spoken out about what it's like to watch her ex-fiancé try his chances on the show for a second time, at the exact same place where they fell in love. But why did Taylor Nolan and Derek Peth break up in the first place?
Why did Taylor Nolan and Derek Peth break up? They had a ton of disagreements.
Viewers of Season 4 of Paradise would agree that Taylor and Derek were inseparable. Taylor had been one of the more controversial characters on Nick Viall's Bachelor season, and fans loved seeing her with Derek.
They were rarely shown on camera alone, and other contestants counted them as one of the "solidified" couples each week.
Article continues below advertisement
That's why it was no surprise when the pair got engaged on the 2017 aftershow, with Derek proposing to the mental health counselor with a classic Neil Lane stunner.
But there was trouble in paradise (after paradise) for the pair. The two were living on different coasts before the show, and they couldn't seem to agree on a place to plant roots afterwards. Derek alluded to Taylor wanting to soak up some Paradise fame on the west coast, while his job required him to stay on the east coast.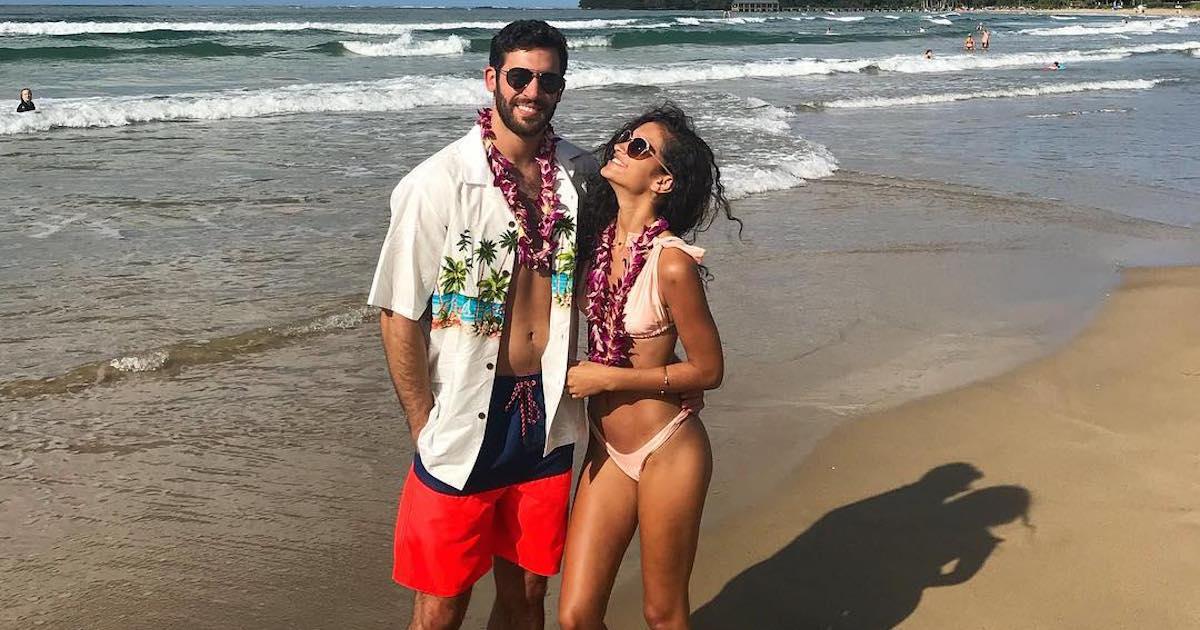 Article continues below advertisement
After the 2018 breakup, Derek did an interview with The Morning Toast to address rumors surrounding the split. "I think that she didn't want to leave Seattle and she wanted to like travel here and travel there and take advantage of some of this stuff." Derek said, indicating that the "stuff" was benefits from being on the show.
"And I got my job, I have my normal week," Derek said about his New York-based career. He later said he wasn't trying to call Taylor out for prioritizing show benefits, but it was what her main argument against moving was. The two had previously spoken about the difficulties of making long distance work, but it seems like it contributed to the ultimate demise of the relationship.
Article continues below advertisement
Taylor's friendship with his ex was an issue too.
In the same Morning Toast interview, Derek talked about Taylor's burgeoning friendship with Olivia Caridi, who was a contestant on Ben Higgins' season of The Bachelor.
Derek said that he and Olivia never had a formal relationship, but that the two had slept together off the show. He claimed that it was awkward for him when Taylor and Olivia became friends, and that Olivia ended up moving into Taylor's apartment building.
Derek said that Taylor and Olivia's friendship was the biggest sign that he was close to ending things with Taylor. He knew that Olivia didn't have positive things to say about him, and that information would influence Taylor. The pair soon broke up, and released a statement to E! News in 2018.
Article continues below advertisement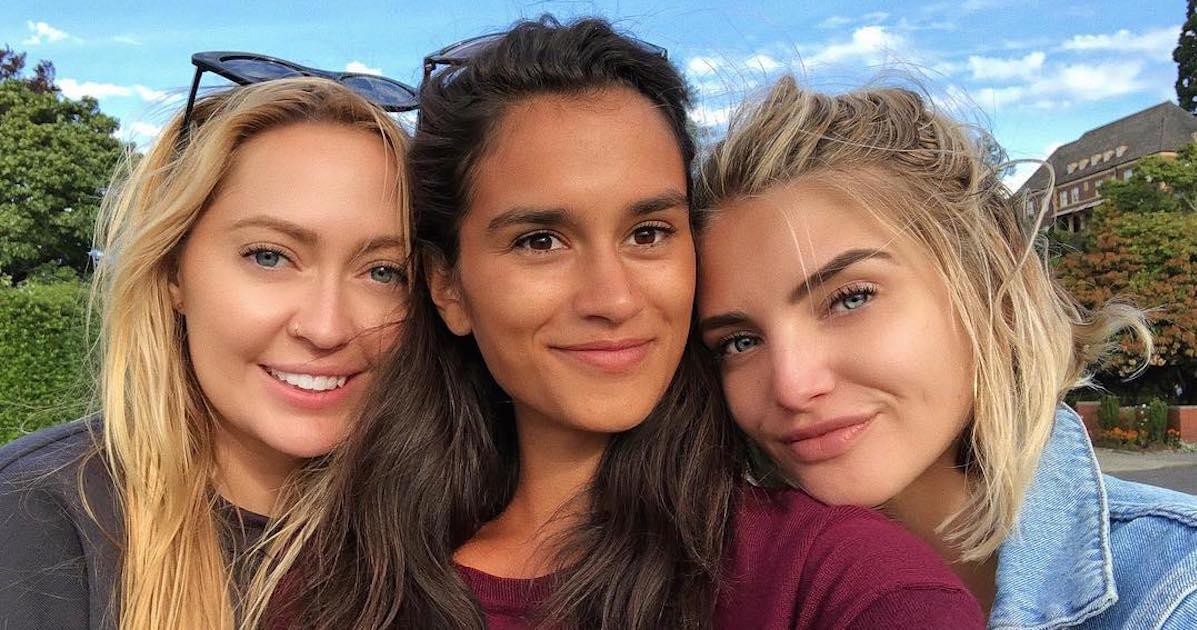 "It is with much sadness that we have decided to end our engagement," the former couple said in their statement. "We put everything we could into our relationship and are heartbroken to go forward separately, but we know this is the best decision for the both of us. We will still be present in each other's lives with support, admiration, and respect for each other."
Article continues below advertisement
Taylor has moved on with someone else.
The Johns Hopkins alum first posted a picture of her new man on Instagram back in February. Since then, she's posted a ton of content with her new beau, whom she fondly refers to as "Canada Man."
She also details their therapy sessions and relationship tribulations online too, which may have to do with her career as a counselor. She did speak out on her podcast, Let's Talk About It, about what it was like to see Derek on the Paradise trailer.
Article continues below advertisement
Taylor's guest on the podcast was former co-star Vanessa Grimaldi, and the two talked about what it's like to see their exes in the public eye. Taylor noted that she hasn't watched the show since she was on it, and she had been considering viewing again, until she learned Derek was a part of the cast.
"I mean, I won't lie, part of me is definitely curious to watch. The other part of me feels like I don't know if it's a smart decision to invite that stress and anxiety back in my life, because it's not just this fun form of entertainment, it's watching someone that I was in deep relation with and tried really hard with and didn't work out," Taylor said.
Article continues below advertisement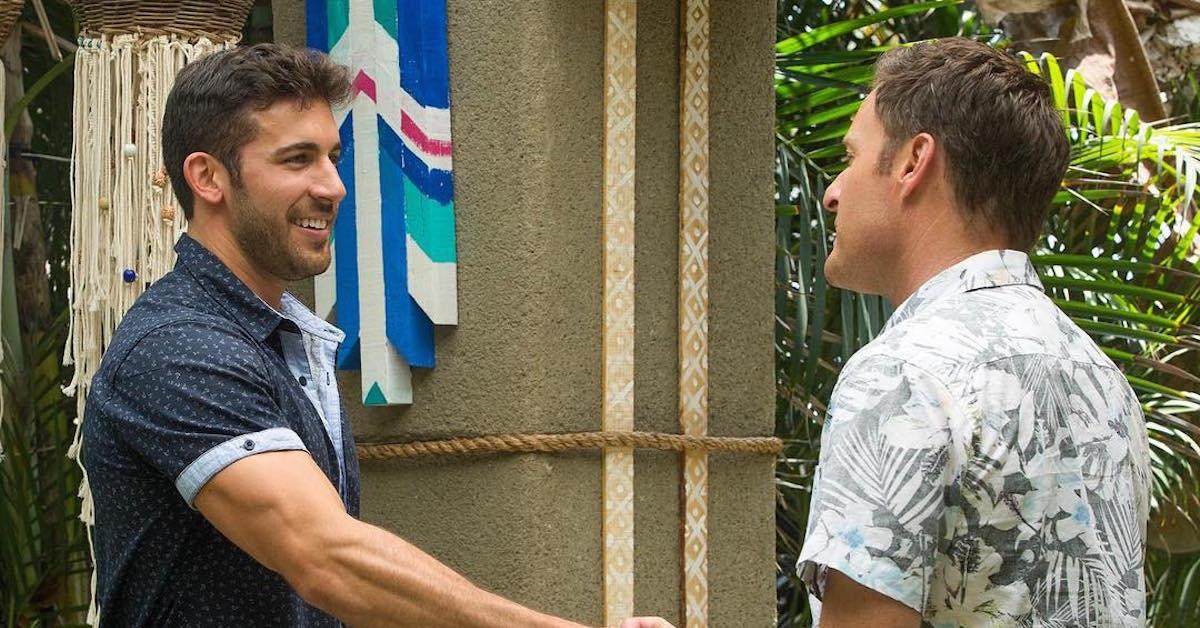 In the trailer that ABC has released for the show, Derek can be seen crying during a confessional.
"That cry was so familiar. It's so strange. It takes me right back to that," Taylor said. "I'm sure it was very emotional for him just to be there, let alone to try to pursue a relationship or something."
While we don't know definitively if Derek will find love on the show's next season, he is not involved in one of the three rumored engagements. Bachelor in Paradise airs on Mondays and Tuesdays at 8 P.M. on ABC.