Who Does Patricia Arquette Play in Apple TV's Workplace Series, 'Severance'?
Apple TV's new workplace thriller series, 'Severance,' is all about achieving the ideal work-life balance. Who does Patricia Arquette play?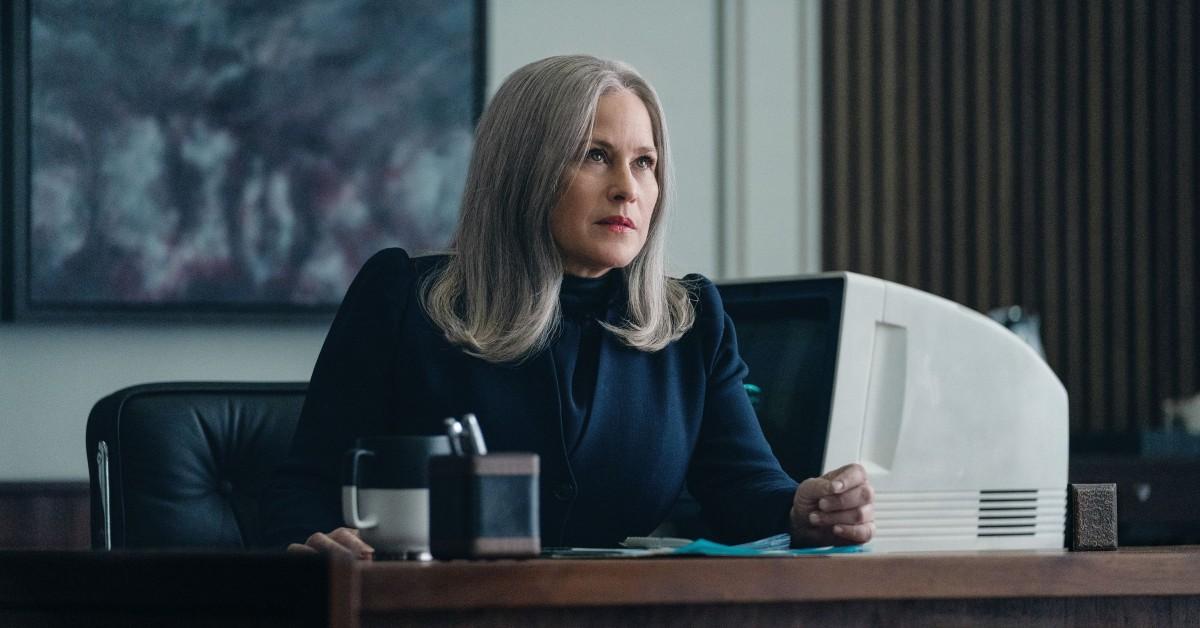 Spoiler alert: This article contains spoilers for the first two episodes of Severance.
We've got our work lives and our personal lives. A Venn diagram would show that most people see these two realms intersect, unless we're talking about Lumon Industries employees. The fictional med-tech company showcased in Dan Erickson's bizarre new workplace thriller series, Severance, persuades its employees to undergo a microchipping procedure called "Severance," which severs a person's work memories from their personal ones.
Article continues below advertisement
"I acknowledge that once the procedure is complete, I will be unable to access my personal memories whilst on Lumon's severed floor. Nor will I retain work memories when I return home at the end of the day. I am aware that this alteration is comprehensive and irreversible," employees — including Adam Scott's (Parks and Recreation) Mark Scout — state in the Severance trailer.
With horrid white walls and boxy cubicles, Lumon is a caricature of a stale real-life corporate office. Among its higher-ups is a woman with a cold aura played by the always-fabulous Patricia Arquette (The Act). So, who is this silver-haired mystery lady?
Article continues below advertisement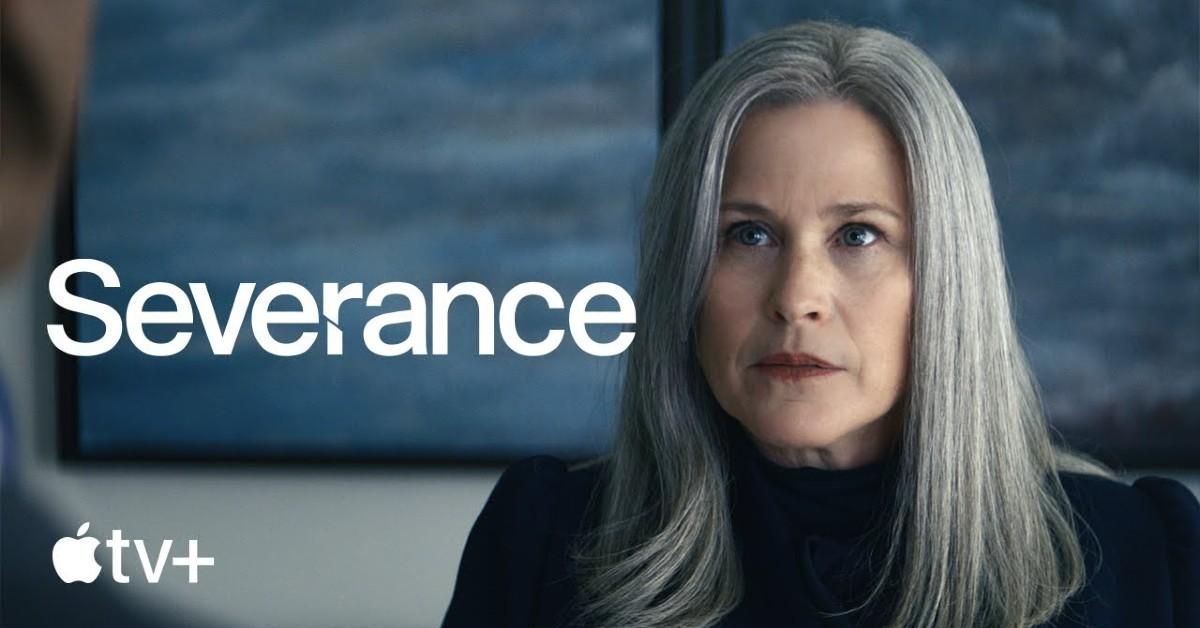 Patricia Arquette plays Lumon exec Harmony Cobel.
Actors John Turturro (O Brother, Where Art Thou?), Britt Lower (Man Seeking Woman), and Zach Cherry (You) play Mark's associates, while Patricia Arquette and Tramell Tillman (Dietland) play their cryptic supervisors.
The version of each employee that spends eight-plus hours a day in the office is called the "Innie," while the version of the employee that goes home for the evening with zero memory of the workday is called the "Outtie."
Article continues below advertisement
It's revealed at the end of Episode 1 that Patricia Arquette's Harmony Cobel lives directly next door to Mark's "Outtie," where she parades around as a woman named Mrs. Selvig. Obviously, Mark's "Outtie" has technically never met Ms. Cobel, which only thickens the plot. What do Patricia's two characters want from Mark?
Article continues below advertisement
"To me, that just had me hooked. I was like, 'Well, what is this about?' And Patricia is such an interesting actor," executive producer Ben Stiller (Zoolander) told Variety. "We don't really know the status of Cobel's character and how that relates to Mrs. Selvig; I think you learn more during the course of the season."
"Patricia has so much going on when you can just look at her and her thought process is so fascinating, and she's kind of beguiling and kind of witchy," Ben continued. "It's really fun to let her have that stuff to play with."
Clearly, Ben Stiller adores Patricia as much as we do. And we're sure much of her visually apparent thought process was genuine, as Patricia wasn't let in on all of Lumon's secrets from the get-go.
Article continues below advertisement
"I had so many questions and some of them had got answered and a lot of them didn't, and then some that got answered led to a thousand more questions," the Boyhood star told Collider. "We've already been trained like Pavlov dogs at this point to already just be moving forward. Even if it doesn't make sense, doesn't matter if it makes sense or not. If this is what we're supposed to be doing, this is what we're doing."
Article continues below advertisement
Patricia went on to discuss how Lumon is more than just a workplace for her eerie character. "Then there is this part of my character that is a little outside the lines and for her own placement in this company to earn something, also to give back to this corporation, which is not just a corporation to her," she said. "It's almost like a religion, and a family, and everything all rolled into one, it's her whole childhood on up. This entity is so much a part of her life, the shadow of it looms so large."
Honestly, we have the chills. Perhaps Severance is just mirroring our own reality.
New episodes of Severance are released Fridays on Apple TV Plus.