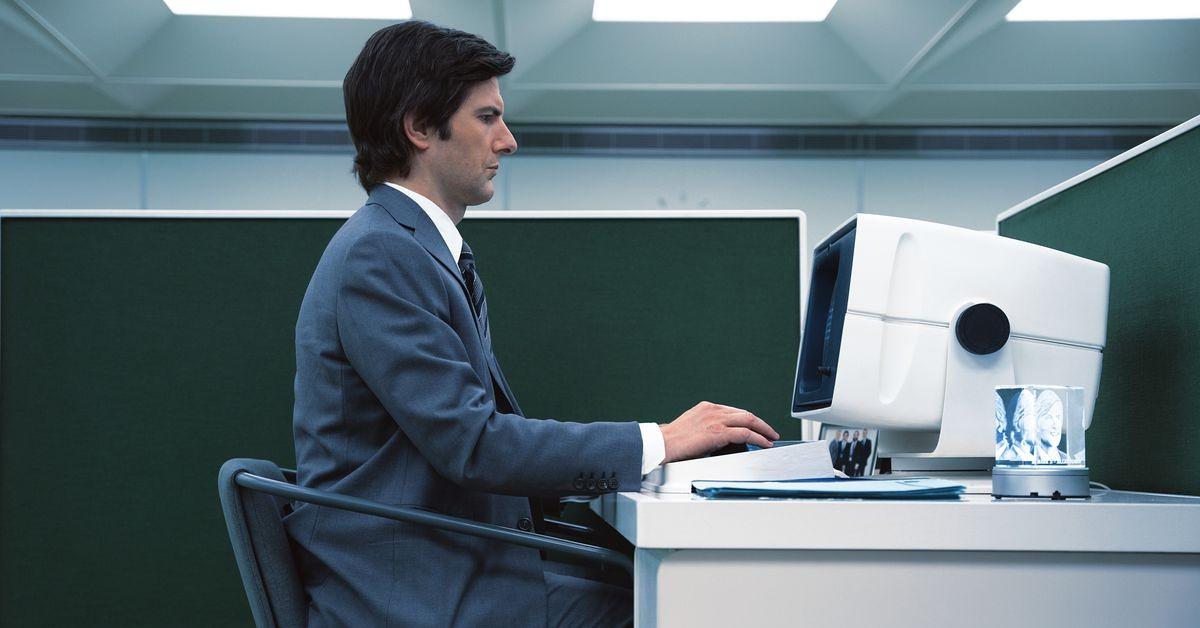 Finding the Perfect Work-Life Balance Can be Horrific, but Is 'Severance' a Scary Show?
With a surreal, dreamlike feel — similar to Jaco Van Dormael's Mr. Nobody and Charlie Brooker's beloved tech-themed anthology series, Black Mirror — Apple TV Plus's new thriller series, Severance, explores what happens when the mundanity of our work memories and personal memories are entirely (not to mention surgically) separated. "I have of my own free accord elected to undergo the procedure known as Severance," Adam Scott's Mark S. — an employee at Lumon Industries — states in the show's cryptic trailer.
Article continues below advertisement
"I give consent to sever my memories between my work life and my personal life," Mark continues. From creator Dan Erickson and director and executive producer Ben Stiller, Severance turns the regular ol' 9-to-5 into a colorless sci-fi nightmare. Though it's by no means a "horror" series, some are wondering: Is Severance intended to be scary?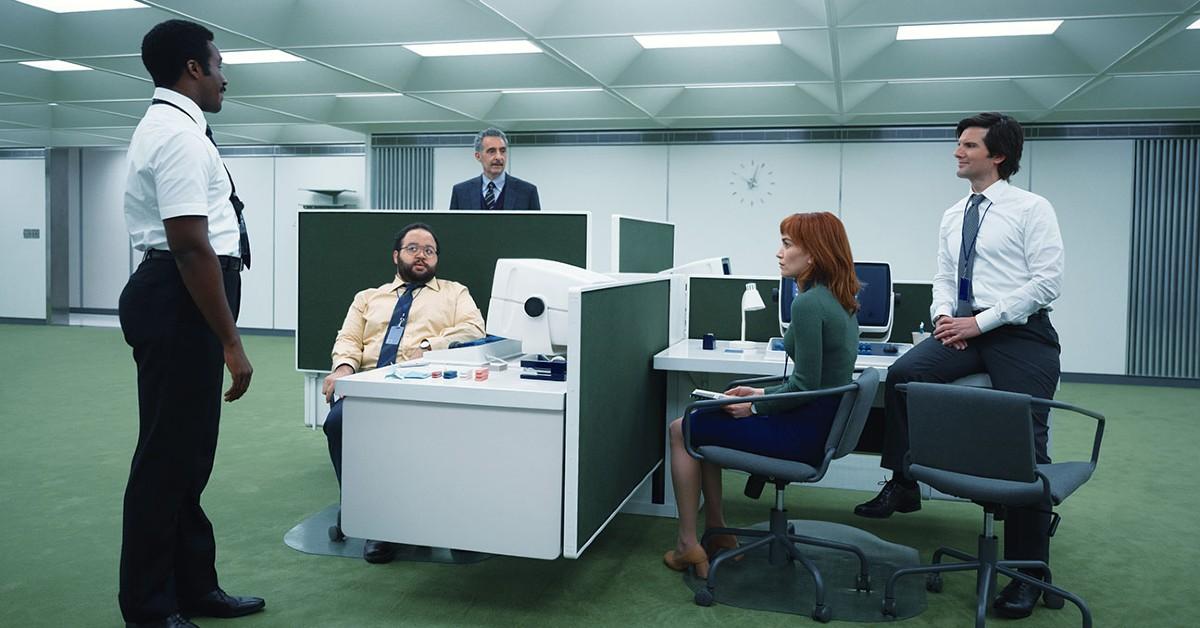 Article continues below advertisement
Is Apple TV Plus's new sci-fi thriller series, 'Severance,' scary?
Starring A-listers Adam Scott (Parks and Recreation), Patricia Arquette (The Act), and Christopher Walken (Deer Hunter), Severance is certainly intended to be unsettling, and the series is by no means a children's show. However, "scary" is a funny word to describe the mind-bending show.
"Severance doesn't exactly go in a horror direction, though, and that restraint is aided by director Ben Stiller and cinematographer Jessica Lee Gagné, who gave the miniseries Escape at Dannemora such chilling, fraught tension," Vulture's Roxana Hadadi wrote of the new show. If anything, it seems as though Severance aims to spoof the often boring life of corporate office workers. In other words, Severance has all the ingredients of a dark, even creepy satire.
Article continues below advertisement
Unless the idea of an exaggerated bleak, cold-looking office, lobotomy-like procedures, and existentialism petrify you to the point where you have to cover your peepers, Severance doesn't serve any bone-chilling scares. But given its TV-MA rating, primarily due to language and violence, kiddos should probably stay away from Severance.
Article continues below advertisement
The cast members of 'Severance' have had their own fair share of difficulties surrounding work-life balance.
"I think it's an occupational hazard for many professions, not just the performing arts," Emmy winner John Turturro (The Batman), who plays Irving, told NBC News. "It's a challenge that people constantly face. Hopefully, you get better at it, or you have someone slap you and say, 'Hey, snap out of it.'"
John's fellow cast member, Zach Cherry (You), who plays Dylan, is also no stranger to having his life almost entirely consumed by a job.
"I used to have a job where nine months of the year, it was an office job in New York, but we ran a summer program, so for three months every summer, I had to move to a campus and be completely sucked into the job for basically 24 hours a day," Zach explained. "In that situation, the balance was very, very off."
Unfortunately, much of Severance's "horrors" come straight from our own capitalistic society. Sigh.
The first two episodes of Severance are currently streaming on Apple TV Plus.