Not Every Couple Can Handle the Experiment on 'The Ultimatum' (SPOILERS)
There's more than one proposal toward the start of 'The Ultimatum' on Netflix, so who gets engaged and are they still together now?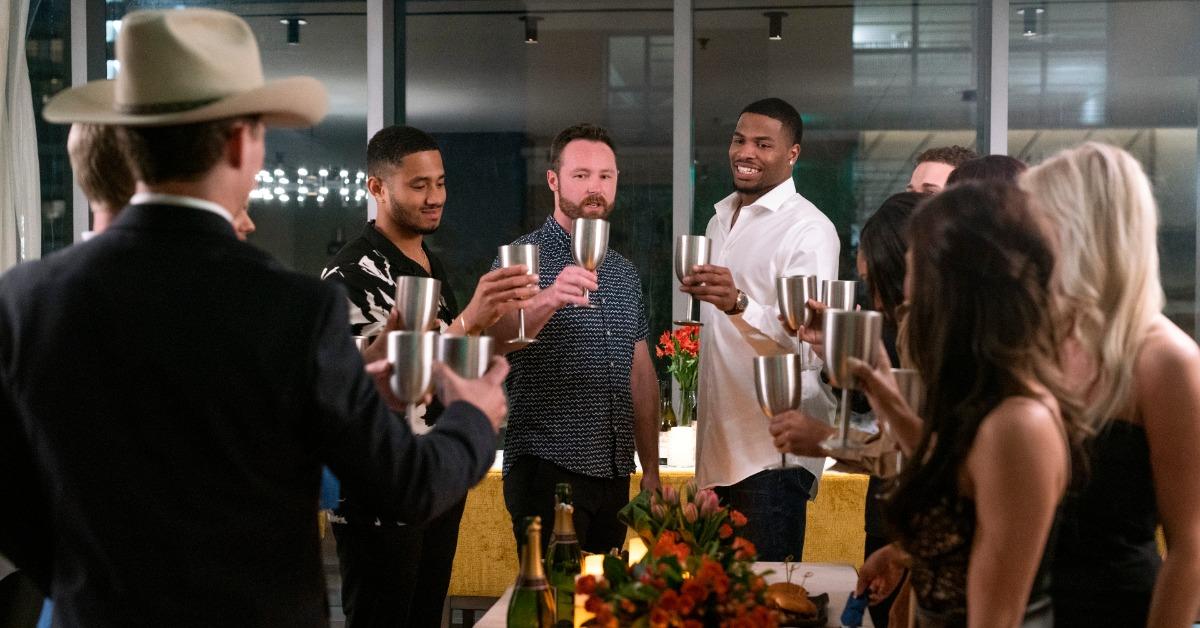 Spoiler warning: This article contains major spoilers for Season 1 of The Ultimatum.
The point of The Ultimatum isn't necessarily to get engaged, but that's how the show ends for some of the couples. So, who gets engaged on The Ultimatum? You have to tune in until the final episode to find out the fate of every couple, but we lose two couples early in the season when two of the guys decide to propose unexpectedly.
Article continues below advertisement
What follows is several weeks of intense conversations, dates, and inner turmoil among the remaining couples who have chosen new partners to get to know without the person they came with. And although not all of the couples make it in the end, like Rae and Zay who split up in Episode 8, there's hope for some.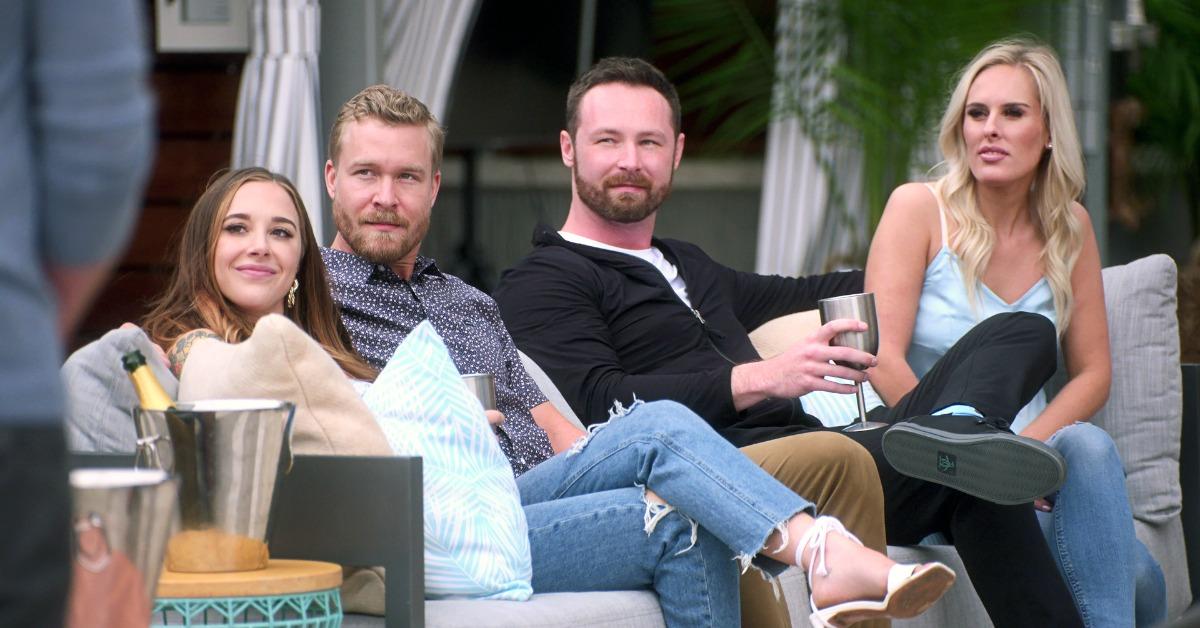 Article continues below advertisement
Who gets engaged on 'The Ultimatum'?
In Episode 2, all of the couples sit down with hosts Nick and Vanessa Lachey to decide who they want to spend the next three weeks with. If one of them chooses someone who is also interested in getting to know them better, then they're officially a new couple.
For three weeks, anyway. But during this ceremony, so to speak, Hunter gets up and reveals that he can't wait any longer to prove to his girlfriend, Alexis, that he wants to spend the rest of his life with her.
He proposes to her and she says yes, much to the shock of literally everyone. This is still the second episode, after all. After that, another one of the guys, Nate, stands up to declare that he, too, must propose to his girlfriend, Lauren.
This is despite the fact that they still don't see eye to eye on basic principles like having children. But, lo and behold, Lauren says yes. Thus, taking these two couples out of the equation altogether.
Article continues below advertisement
By the time Episode 9 comes, which is the season finale, the remaining couples have to make their own decisions. And although Shanique and Randall have had their differences, they get engaged. Surprisingly, so do Madlyn and Colby. The latter go back and forth all season between wanting to explore other people and wanting to spend their lives together.
Article continues below advertisement
Then, after Colby proposes and Madlyn says yes, he asks if she'll marry him right now. For some reason known only to the reality TV gods, she says yes. And we have our very first Ultimatum wedding.
During The Ultimatum reunion, Madlyn reveals she's seven months pregnant, so it's safe to say that she and Colby are doing much better than expected. She started off the season unsure about marriage and now she and Colby have a growing family. Does that mean The Ultimatum actually worked for them? It certainly seems that way.
Article continues below advertisement
We also learn during the reunion that Shanique and Randall called off their engagement. So even though they do get engaged at the end of the season, once filming ended, they split up. They reveal at the reunion that they got back together, though they aren't engaged anymore. And honestly, that's better than nothing if they legitimately want to make things work.
Article continues below advertisement
Jake and Rae end up together in 'The Ultimatum' season finale.
Before the finale, Rae and her boyfriend Zay break up. This leaves Rae single and ready for Jake's relationship proposal in the finale after he breaks things off with his girlfriend of two years, April. Jake isn't ready for marriage, as was the case when he was in a relationship with April, but he is ready to travel with Rae and see where the world takes them.
Article continues below advertisement
During the reunion, viewers learn that, contrary to their plans in the season finale, Rae and Jake never did take that trip. In fact, Rae broke things off with Jake to give her relationship with Zay another chance. Sadly, things didn't work out the second time with Zay (go figure) and, at the time they filmed the reunion, Rae was single again.
Do Alexis and Hunter get married on 'The Ultimatum'?
Love Is Blind features not only engagements, but also bachelor and bachelorette parties and televised weddings. It would stand to reason that the engaged couples on The Ultimatum should get comped weddings too, right? Well, probably not.
Although Alexis and Hunter and Lauren and Nate get engaged during the show, it doesn't look like producers ever planned to film weddings.
Article continues below advertisement
We do see what appears to be a hastily thrown together bachelorette party for Alexis. But it honestly just seems like an excuse to create drama among the remaining women. During the party, Alexis demands to know how Rae feels about Jake, even though Jake's current girlfriend, April, is sitting at the table with them.
What follows are tears, a walk-off, and more drama among the ladies. But because Alexis returns after her engagement to give an update on her life and have this so-called bachelorette party with the other women of the show, it might make fans wonder if there are any other Ultimatum weddings.
For now, Alexis and Hunter's nuptials appear to be planned for off-camera.
Watch The Ultimatum on Netflix.