Someone Tried to Hit Roman Reigns With a Car in a Sneak Attack — But Who Was It?
WWE superstar Roman Reigns just sustained a sneak attack during 'Monday Night RAW' when someone tried to hit him with a car — but who was it?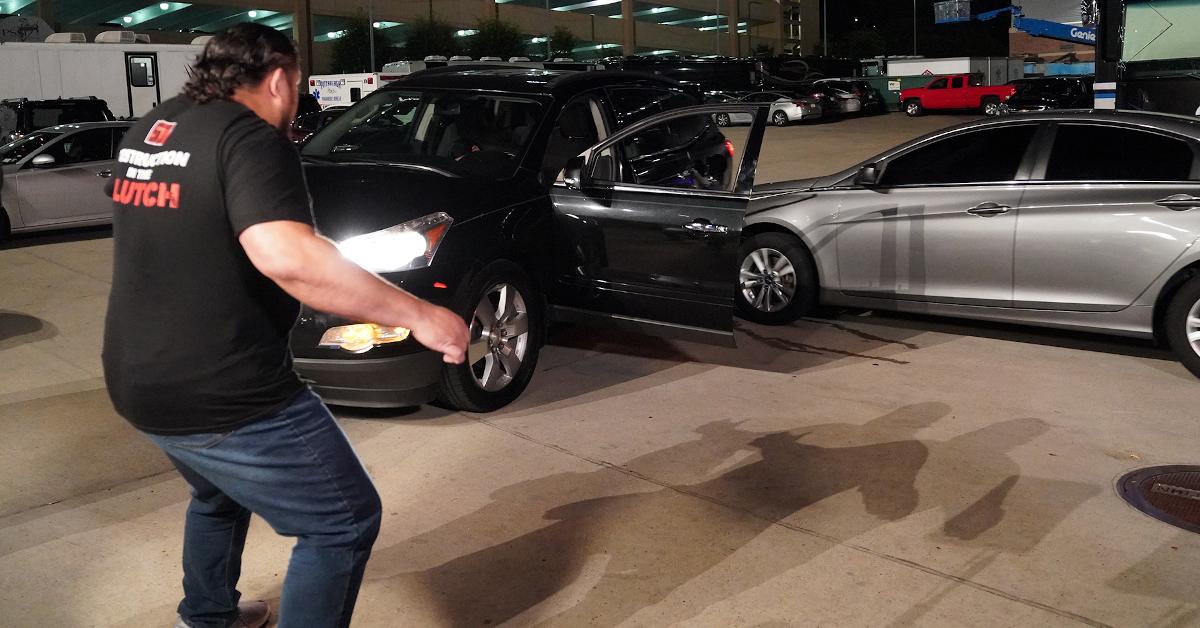 What I love so much about professional wrestling, especially the WWE, is that the action that goes on inside the ring is just the tip of the iceberg when it comes to entertainment. You've got your promos, your call-outs, your weird little sketches and, my personal favorite, the backstage attacks.
Article continues below advertisement
These brawls and surprise encounters can happen anywhere: locker rooms, bathrooms, holding areas, and even parking lots, which is where Roman Reigns was recently hit by a mystery attacker. Which has everyone asking: Who hit Roman Reigns?
Who tried to hit Roman Reigns with a car?
During a surprising and eventful Monday Night RAW at the beginning of August 2019, Samoa Joe was on the microphone, airing his woes to the Pittsburgh crowd about a potential beef between him and Reigns. When he discovered that Roman was arriving in the building's parking lot, he stepped outside to confront him.
As the two exchanged words, things got heated and it looked like they were about to throw down.
Article continues below advertisement
Right before Samoa Joe could get too close, however, Reigns spotted something off-screen: a car headed straight for him. He jumped into his parked vehicle right as the sedan crashed into the truck.
The driver sped off before a stunned Joe could do anything. He then pushed the door open of Reigns' vehicle, to find the dazed and visibly shaken superstar relatively unharmed. Joe, nonetheless screamed for help.
Article continues below advertisement
"Roman Reigns was involved in a hit-and-run earlier Monday in the parking lot of Monday Night Raw. He narrowly escaped what could have been a permanent injury but was checked out by WWE medical staff and released to appear in Detroit for SmackDown LIVE."
The hit occurred earlier in August, and the identity of the attacker is a hot topic in the WWE. Everyone wants to know who was behind the wheel, but none more so than Daniel Bryan, who promised he would find out who did it. And during the August 20 episode of Monday Night RAW, Daniel and Rowan believe they discovered the identity of the attacker.
Article continues below advertisement
The two men brought in a dude whose face was covered with a towel. Once the mystery man was unmasked, however, it appeared to be another guy with a shaved head and long red beard who looked like an older version of Rowan. It led to a puzzlingly awkward moment. The dude didn't say much, and Roman Reigns was left scratching his head. Why would this guy no one's ever seen before hit a superstar with a car?
Article continues below advertisement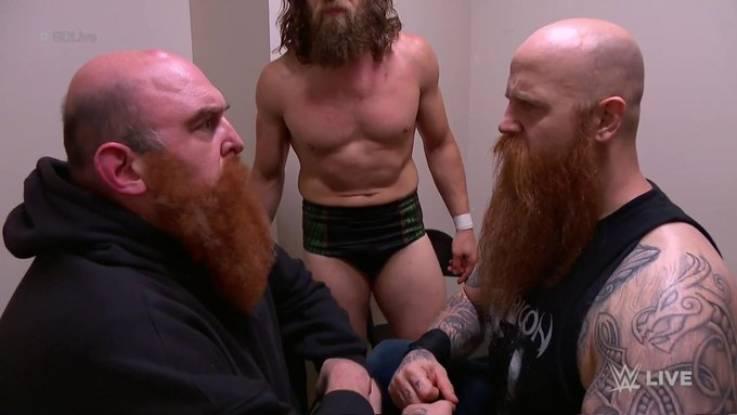 Just to refresh your memory: prior to the attack, Roman thought that Samoa Joe was somehow behind the lighting rig that fell on Reigns backstage, which is why Joe was going out to meet him in the parking lot in the first place.
Article continues below advertisement
Roman apologized to Joe for accusing him of being behind the rig incident, but knew that Buddy Murphy was also at the scene of the accident, so he accosted him about the "rig fail" as well.
The two had a little spat, and Murphy then told Reigns that Rowan was present when that rig fell. Bryan, being Rowan's partner and all, said that Murphy was lying as he was coerced by Roman, and the partners got into an altercation with Murphy (poor guy) and basically had him admit that he misspoke to Roman — that Rowan wasn't behind it at all.
Article continues below advertisement
Which leaves Rowan in a tough spot... who is lying? Bryan and Rowan? Or Murphy? Was Rowan behind the attack? Or was it somebody else? We'll probably find out more on SmackDown on August 27.