There's No Way A.J. Styles' Bodyguard Storyline Ends Well
A.J. Styles is part of a new storyline that features him walking out with a huge, intimidating bodyguard. Who is the hulking new addition to the WWE?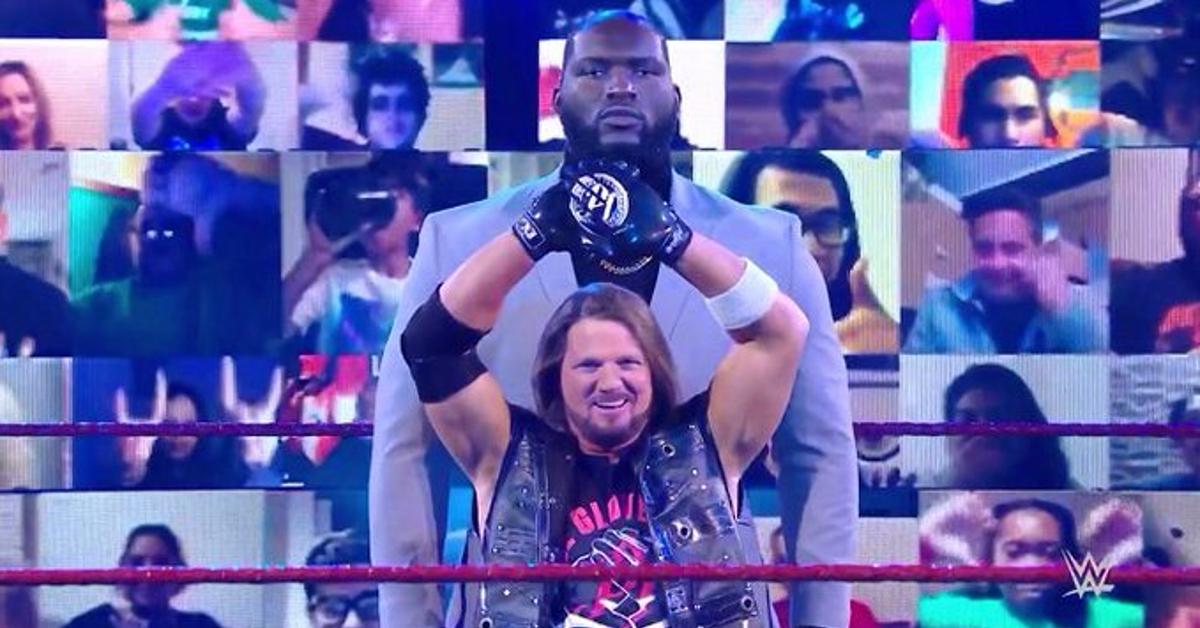 If you've watched professional wrestling for a long time, then you know that organizations tend to use similar storylines and recycle them throughout the years. There are love triangles, backstabbing romances, and tag team partners who become bitter enemies. One of my favorite plotlines ever though, was the emergence of the career-threatening bodyguard. Which is immediately what popped in my head when I saw A.J. Styles had himself a new plus one, but who is the massive man?
Article continues below advertisement
Old-school WWE fans will most certainly remember the Shawn Michaels/Kevin Nash storyline that saw the now-iconic pro-wrestling and Magic Mike star debut in Mid-1993 for the WWF under the ring name "Diesel."
In the beginning, the ginormous biker just stood in silence most of the time and cast an ominous presence in the organization, functioning primarily as Shawn's friend and bodyguard. Then, things changed.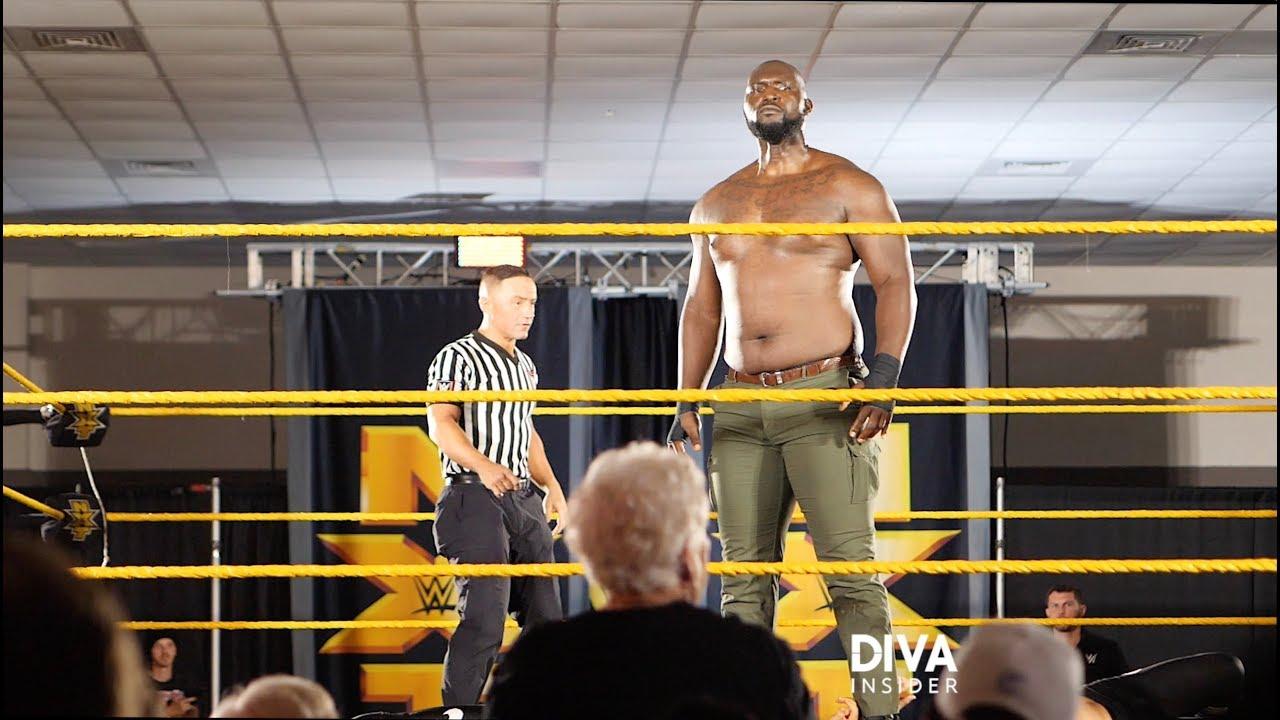 Article continues below advertisement
This is probably why so many people want to know who A.J. Styles' bodyguard is.
Fast forward to the present day, and WWE fans were excited to see the newest addition to the organization's RAW roster: Jordan Omogbehin. The ridiculously tall athlete from Lagos, Nigeria has been seen in the WWE prior to his new character as Styles' protection. He was an abnormally tall "ninja" and even though he was wearing a mask, everyone knows it was Jordan (not many people his size walking around the WWE).
He was also an intimidating doorman for Shane McMahon's RAW Underground pit-fighting style segment. While Jordan has all of the makings of a potential WWE Superstar, he really doesn't have that much in-ring experience. He did make a few appearances on NXT house shows, but before officially being signed to the big leagues, he really didn't have much work wrasslin.'
Article continues below advertisement
In fact, he was signed to WWE RAW only two years after his training began, not bad for a 26-year-old old who''ll be sharing tons of ring and screen time with the 43-year-old Styles, one of the most respected professional wrestlers in the business and a guaranteed WWE HoF talent.
Styles has stated that he believes his career is soon coming to an end, although that end date hasn't been set in stone.
Article continues below advertisement
In an interview with Phillip Martinez of Newsweek, Styles said, "I can tell you that this contract that I've signed is my last," when speaking to a recent renewal he made with the WWE. He also wrote, "This is the perfect place for me to be. It's family-oriented, I have no problem taking my family to the shows. It's a PG product, which I enjoy. I'm in the best place I can be for my career."
Article continues below advertisement
How tall is Jordan Omogbehin? His height is insane.
He's one of the biggest guys to ever get inside the squared circle standing at 7 feet, 3 inches tall.
It's clear that the WWE has some big things going for Jordan — to bring it back to Diesel's story arc with Shawn Michaels, Nash's character ended up becoming one of the biggest forces to be reckoned with in the WWF at the time.
Article continues below advertisement
Prior to joining the WWE, Jordan Omogbehin was a basketball player.
Given his insane height, Jordan probably caught the eyes of plenty of college basketball scouts. He played for the University of South Florida and Morgan State University. So while the man doesn't have a whole lot of in-ring experience, he knows what it's like to dedicate himself to a specific discipline and work on it in a high-level capacity day in, day out.
Interestingly enough, Shawn Michaels went on to have a falling out with Diesel that culminated in a rivalry between the two men. Could the same happen between A.J. Styles and Jordan? We'll have to wait and see!