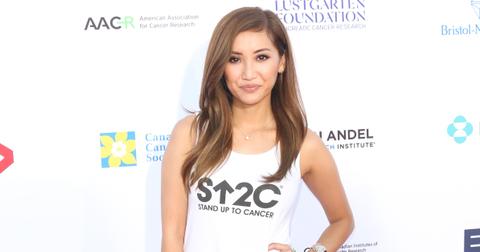 Brenda Song Has a Crazy Stalker in the Upcoming Netflix Thriller 'Secret Obsession'
By Gabrielle Bernardini
Another chilling tale is about to make its way to Netflix. A new trailer dropped for Secret Obsession, which follows the story of Jennifer (played by Brenda Song) who gets hit by a car and wakes up with no memory of her former life. Luckily, her husband Russell (played by Mike Vogel) is there to care for her as she begins to heal from the harrowing ordeal. Though, not everything is as it seems.
As lies begin to unravel and a smart detective starts to put together the pieces of Jennifer's hit-and-run, all signs point to her "husband" Russell as her attacker. However, as the trailer hints, this man may not be Jennifer's real hubby.
Brenda recently opened up to Refinery29 about taking on the part of Jennifer in Secret Obsession. "I think people (me included) just love scaring themselves," she explained to the outlet. "Obviously having a stalker is no joking matter, but stalker movies are just so fascinating and terrifying."
The actress even admitted to feeling a little on edge during filming when she had to walk around at night. Well, we wouldn't be surprised if she asked her boyfriend to accompany her on a few nightly strolls. We certainly would! So, who is Brenda Song dating now?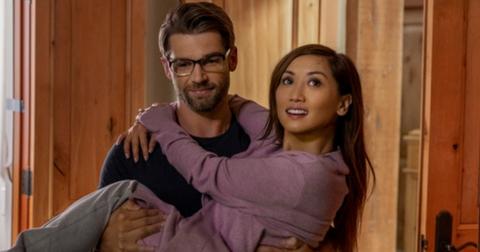 Luckily, Brenda Song does not have a stalker-husband IRL. So, who is she dating?
The former Disney Channel star is typically tight-lipped when it comes to talking about her personal life. However, she recently spoke with Entertainment Tonight about her relationship with boyfriend Macaulay Culkin. The two actors have been dating since 2017 and bonded over growing up as child stars.
"It's almost like child actors … don't even have to talk about it. You just look each other in the eye and you nod and we know," the 31-year-old explained. The pair first sparked relationships rumors in June 2017 and were then photographed grabbing pizza in Paris that December. In September 2018, Brenda told Us Weekly that she doesn't "like to talk about [her] personal life, but everything's wonderful," when asked about her relationship. Adding, "I'm happy."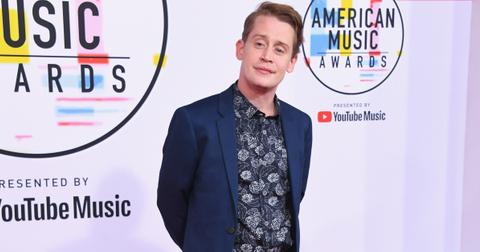 The previous month, the Home Alone star spoke about his gorgeous girlfriend on The Joe Rogan Experience podcast, telling the host: "This one's a good one, so I'm probably going to put some babies in her in a little bit." He continued, "I mean, we've definitely been practicing."
Before the pair started dating, Brenda was previously engaged to singer Miley Cyrus' older brother Trace. The two eventually split in June 2012. As for Macaulay, he dated actress Mila Kunis for almost nine years, but the two called it quits in 2011.
Brenda Song talks about her new movie Secret Obsession.
While some thrillers are meant for the audience to find out the twist at the end of the film, like in Jordan Peele's Us, Netflix's Secret Obsession introduces the big plot reveal early on. "The audience actually finds out the twist before my character does," she told Refinery29. "I think the thrilling part of the movie is trying to help Jennifer catch up."
Based on the trailer, we know the man posing as Russell is not really Jennifer's husband. So, what happened to her actual beau? Why is this man obsessed obsessed with her? Will she ever reunite with the real Russell? You will just have to tune in and watch it all unfold. Secret Obsession will be available to stream on Netflix on July 18.