What Is Macaulay Culkin Doing These Days? The Former Child Actor Is Now a Dad!
After spending many years away from the spotlight, Macaulay Culkin has resurfaced in recent years — and people want to know what he's doing.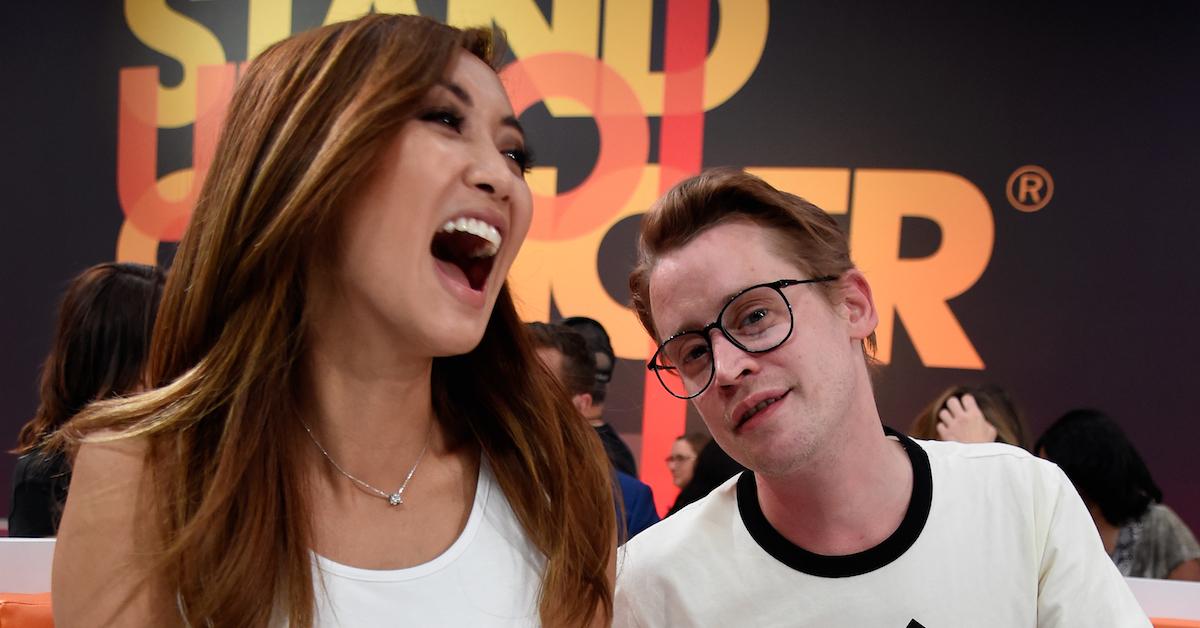 Former child actor Macaulay Culkin defined the childhoods of kids who grew up in the '90s. His legacy lives on, especially during the holidays, thanks to the wild successes of Home Alone and Home Alone 2.
Article continues below advertisement
Unfortunately, Macaulay was among those who seemed to follow the "toddler-to-trainwreck" stereotype. Because for a while, thanks to his rumored drug addiction and nasty breakup from longtime girlfriend Mila Kunis, he definitely had a rough go.
But in recent years, the actor who brought Kevin McCallister to life has settled down a bit. He has emerged from his self-imposed hiatus, runs a successful website, and even recently became a father!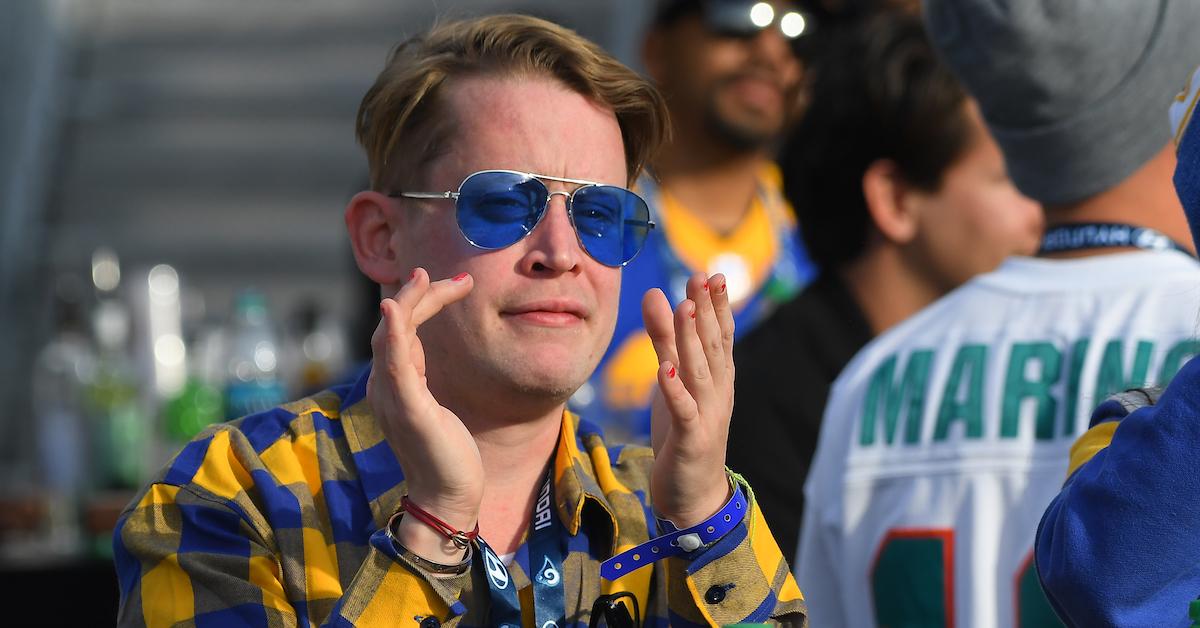 Article continues below advertisement
Macaulay is busy with his own website and podcast.
Macaulay's Bunny Ears Podcast features him interviewing various stars while — you guessed it — he wears bunny ears. Is it random and kind of awkward? Yes. But you know what? It actually works. The accompanying website, BunnyEars.com, is "kind of like Goop meets The Onion," Macaulay himself explained in an interview with Jimmy Fallon.
"It's a lifestyle kind of thing — I realized there was kind of a hole in the market of kind of poking fun at it, but at the same time being informative," he told the talk show host in March 2018. (Macaulay joined social media right around that time, for the record.)
Check out this article titled, "Exclusive: Macaulay Culkin Interviews the Swarm of Bees From My Girl." You won't be disappointed.
Article continues below advertisement
Macaulay is dating Brenda Song.
Article continues below advertisement
Meanwhile, Brenda told Entertainment Tonight in April 2019 that they instantly connected over being child actors. "You just look each other in the eye and you nod and we know," she told the publication.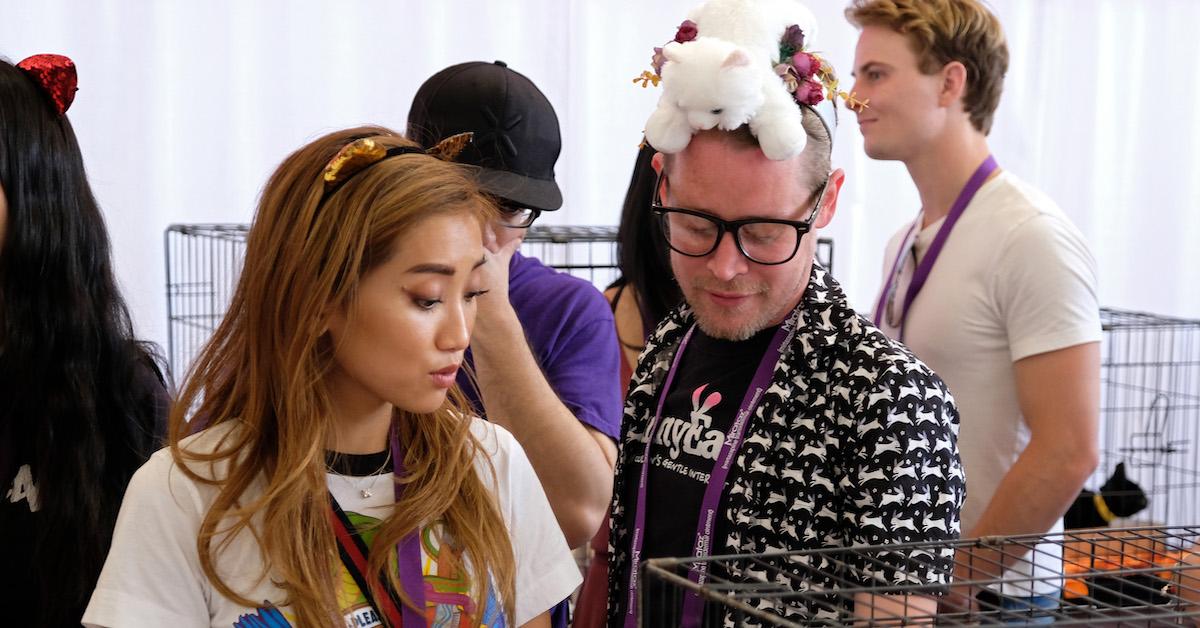 Article continues below advertisement
In fact, Macauley Culkin and Brenda Song just welcomed a baby boy into the world.
According to Esquire, the couple named their son Dakota after Macaulay's late sister, who passed away in 2008 after being struck by a car in Los Angeles when she was 29 years old.
Article continues below advertisement
Macaulay was open about wanting to have kids.
In an interview with Esquire — which was published on Feb. 11, 2020 — Macaulay opened up, stating he hoped to have kids in the near future. "We practice a lot," he told the publication. "We're figuring it out, making the timing work. Because nothing turns you on more than when your lady comes into the room and says, 'Honey, I'm ovulating.'"
He also said on The Joe Rogan Experience podcast that he wanted "to make some babies."
Article continues below advertisement
In 2018, Macaulay held a contest and legally changed his middle name.
In 2018, Macaulay held a contest on his website asking what he should change his middle name to. The top contenders were Macaulay Culkin, Kieran (thanks to his brother), TheMcRibIsBack, Publicity Stunt, and Shark Week. With nearly 61,000 votes, the winner was Macaulay Culkin, making his legal name Macaulay Macaulay Culkin Culkin.
It may have started out as just a gag, but he actually went through with it, according to Newsweek. However, the process took some time. "I still haven't officially done it. There's a lot of hoops you gotta jump through," he told Esquire after the contest ended. "I have a high-powered, high-priced attorney all over it, and he goes, 'It's not as easy as you'd think.' But yeah, no, it's happening. This gag is like a year old. I gotta do this."
Article continues below advertisement
Overall, it seems Macaulay is a well-adjusted former child actor who is having fun doing what makes him happy. Brenda mentioned to Esquire that she would love to see him get back into acting. So who knows? Perhaps this is only the beginning of an epic Hollywood comeback.