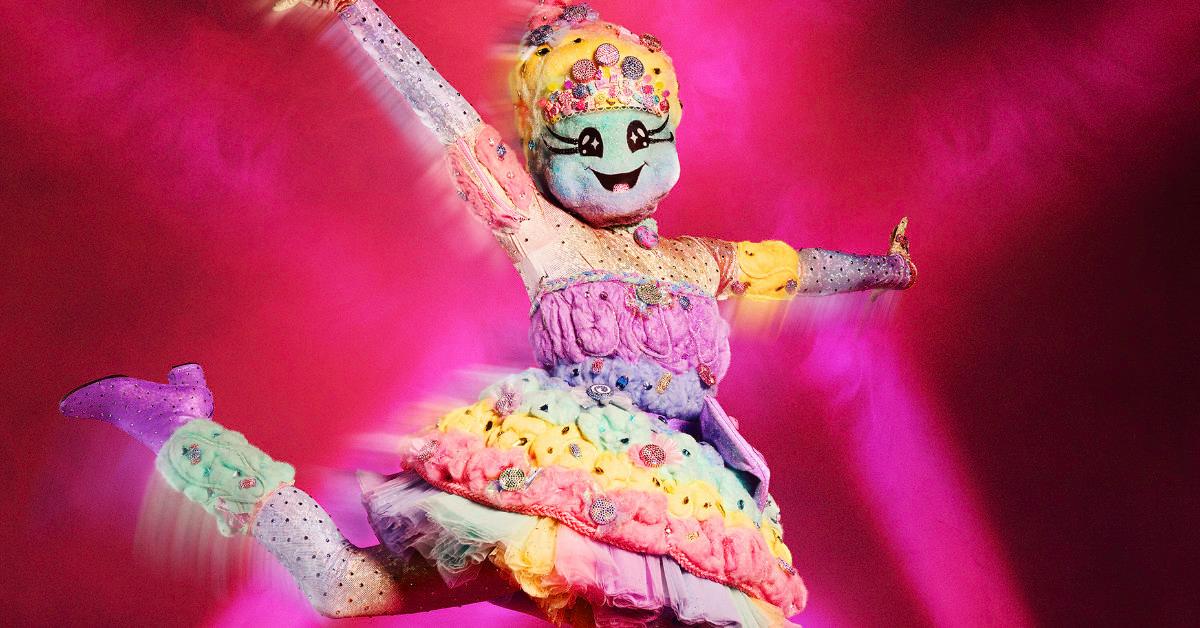 Cotton Candy on 'The Masked Dancer' Is This Olympian (SPOILERS)
Update: The fans knew it all along! On Feb. 17, it was revealed that Olympic gymnast Gabby Douglas was behind the Cotton Candy mask on The Masked Dancer Season 1, and she took home the grand prize. Keep reading to see who fans initially predicted.
Who is the Cotton Candy on The Masked Dancer? As the new FOX show kicks off — and expands the Masked Singer franchise — fans are already dissecting clues and making guesses.
Article continues below advertisement
Here's what we know about Cotton Candy so far.
We know precious little about Cotton Candy so far. According to FOX, Cotton Candy is "someone sweet as candy." (Not very creative … or very helpful.)
An Instagram video hyping up the show, however, might prove more useful. "One year, I took a CHRISTMAS VACATION on the ocean for the holidays," Cotton Candy says in that clip.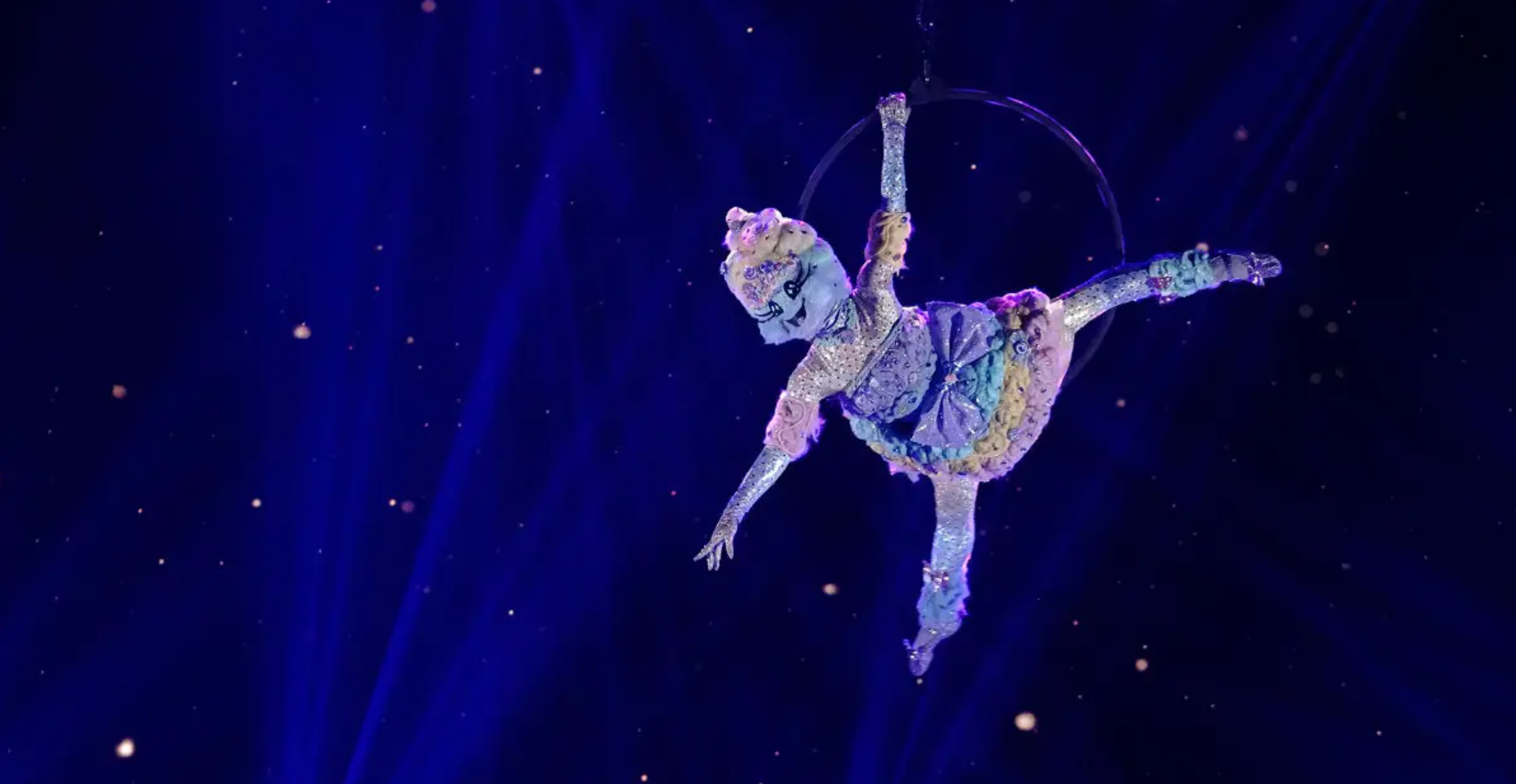 Article continues below advertisement
And then consider what FOX said about The Masked Dancer's famous contestants in a recent press release: "Between all of the celebrity competitors on the show, they've amassed more than 38 million albums sold worldwide, 20 Emmy Award wins, 20 Grammy Award nominations, 10 World Dancing titles, five New York Times bestselling author titles, four Olympic gold medals and three Broadway show appearances."
Article continues below advertisement
Other clues revealed that she's a perfectionist, moved in with a new family when she was very young, and grew up in a life that seemed simple and carefree. She also claims that ice has to do with what she does for a living and that she is known for being physically fit.
Fans are flooding social media with guesses.
The capitalized "CHRISTMAS VACATION" in the Instagram video had some commenters thinking that the mystery celeb in the Cotton Candy garb was someone from the 1989 movie National Lampoon's Christmas Vacation — someone like Juliette Lewis or Beverly D'Angelo.
Article continues below advertisement
Article continues below advertisement
Plus, as this fan pointed out, Simone has four Olympic gold medals to her name, and some promos show Cotton Candy "doing some leaps and jumps just like gymnastics people would do."
And, as a commenter noted, Simone hit the New York Times Best Seller list with her 2016 autobiography, Courage to Soar: A Body in Motion, A Life in Balance.
In a different Reddit thread, another user says that Simone's "body shape would match up pretty close" with that of Cotton Candy.
That being said, some have also speculated that Olympic gymnast Gabby Douglas could be behind that mask — a theory that holds up similarly to Simone's.
Regardless, whoever is under that mask has enviable flexibility, and we would be surprised if it wasn't one of these expert gymnasts.
The Masked Dancer airs Wednesdays at 8 p.m. ET on FOX.