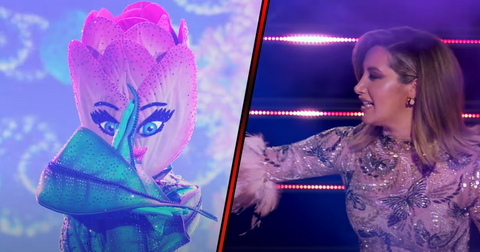 Who Is the Tulip on 'The Masked Dancer'? Here Are the Clues Provided So Far
By Gina Vaynshteyn

Updated
On Dec. 27, The Masked Dancer premiers on Fox —and it's already generating tons of buzz (and plenty of theories).
And because what makes the Masked shows fun is guessing which celebs are in the costumes, we're already obsessing over who's in that Tulip getup. People already have their guesses, which range from Britney Spears (she does love flowers!) to Maddie Ziegler. Here's all the information on Tulip we have so far.
Article continues below advertisement
The Masked Dancer has the same premise of its predecessor, The Masked Singer, except this time, the masked celebrities will be dancing until we guess who they are. Hosted by Craig Robinson, with Ken Jeong, Paula Abdul, Ashley Tisdale, and former Giraffe mask, Brian Austin Greene, The Masked Dancer already sounds like it's going to be a wild ride — as well something that will tide us over until the new season of The Masked Singer comes back in 2021.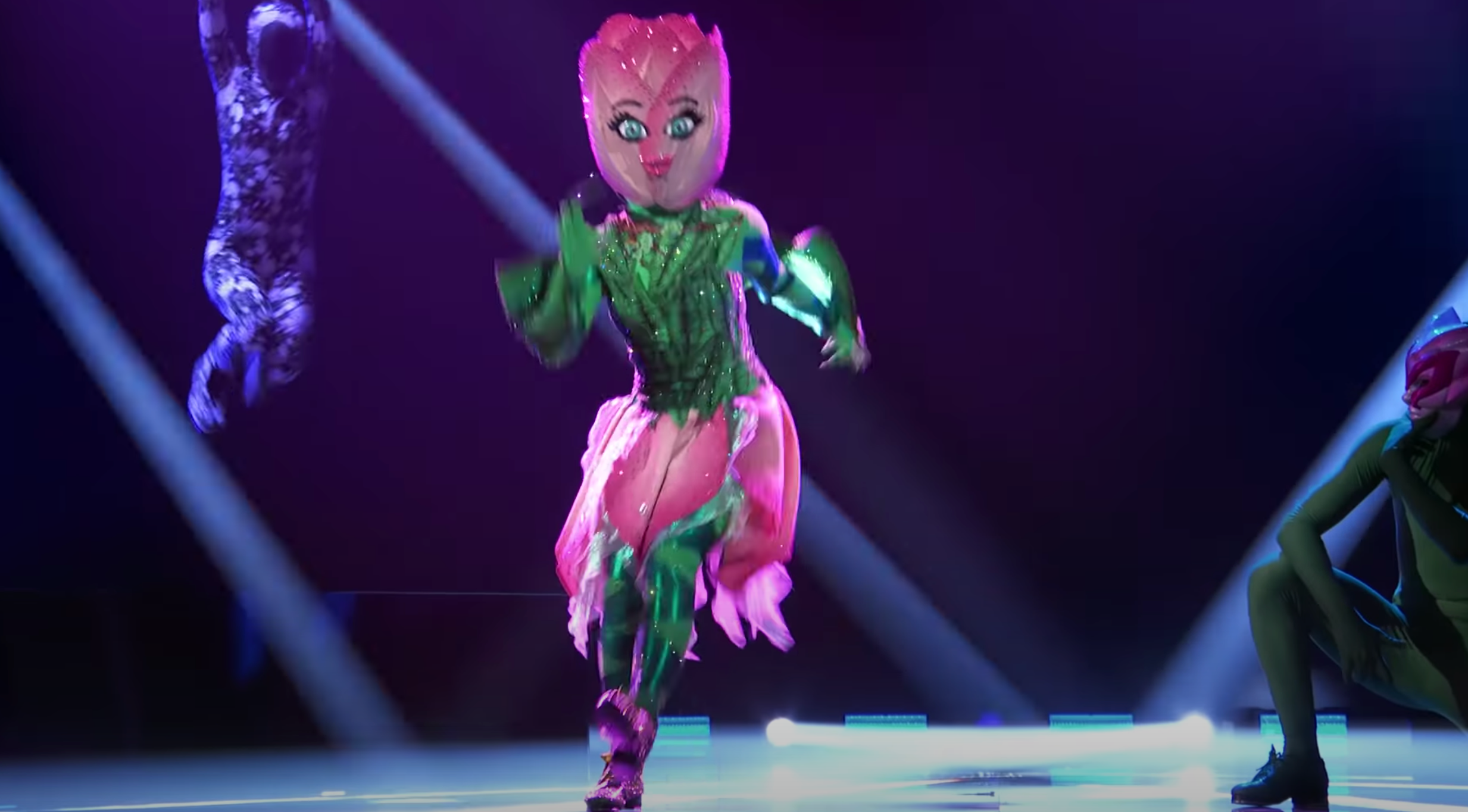 Article continues below advertisement
Here are all of the Tulip clues on 'The Masked Dancer.'
The main clue for Tulip right now is her big, blue eyes and the TikTok sign she makes.
One Redditor points out, "I think it's Maddie Ziegler — the blue/grey eyes are part of Maddie's 'look' and even her former dance teacher, Abby Lee, made a comment on Instagram the other day about light blue eyes being better at being expressive on the stage."
However, Ashley points out that Tulip made a famous TikTok dance move, which leads some to believe that Tulip is a TikToker.
Guesses about the Tulip on 'The Masked Dancer' include a TikTok star.
So far, the most common guess about Tulip is Maddie Ziegler, or her sister, Kenzie. While Maddie is more well-known and has those big blue eyes, Kenzie is also a dancer and has allegedly made a comment about how she wished she had Maddie's blue eyes.
Another Redditor is going with the TikTok clue, writing, "I thinks it's Addison Rae. There [were] a lot of TikTok references in the previews and her blue eyes looks like her moms eyes, Sheri."
Article continues below advertisement
It sounds like we'll be learning more about all the masked dancers (Tulip, Sloth, Moth, Ice Cube, Hammerhead, Exotic Bird, Disco Ball, Cricket, Cotton Candy, and Zebra) as The Masked Dancer has one special twist: The masked celebs can actually say one word in their real voice, which will give us and the judges major clues about who they are.
The one word they say will also give us a hint about their identity. For example, in the trailer, the Moth says the word "inspired" in her real voice, which leads to Ken believing he knows who that voice belongs to.
Article continues below advertisement
According to teasers and trailers, it seems like The Masked Dancer will be a special, limited series. So while we'd suggest not to expect more seasons, we also have a feeling that if enough people tune in, The Masked Dancer may just get more. Judging by all the promo (did you see the Moth fall off her hoop?) it looks like the show will be absolutely wild — and we are totally here for it.
Tune in on Sunday, Dec. 27 at 5 p.m. EST on FOX to watch the premiere of The Masked Dancer.