Who Is the Tulip on 'The Masked Dancer'? Here Are the Clues Provided so Far
If you're tuning in to 'The Masked Dancer,' you might be wondering who the Tulip is. There are already some clues and guesses — let's dive in.
On Dec. 27, The Masked Dancer premiered on FOX —and it's already generating tons of buzz (and plenty of theories).
And because what makes the Masked shows fun are guessing which celebs are in the costumes, we're already obsessing over who's in that Tulip getup. People already have their guesses, which range from Britney Spears (she does love flowers!) to Maddie Ziegler. Here's all the information on Tulip we have so far.
Article continues below advertisement
The Masked Dancer has the same premise of its predecessor, The Masked Singer, except this time, the masked celebrities will be dancing until we guess who they are. Hosted by Craig Robinson, with Ken Jeong, Paula Abdul, Ashley Tisdale, and former Giraffe mask, Brian Austin Green, The Masked Dancer already sounds like it's going to be a wild ride — as well something that will tide us over until the new season of The Masked Singer comes back in 2021.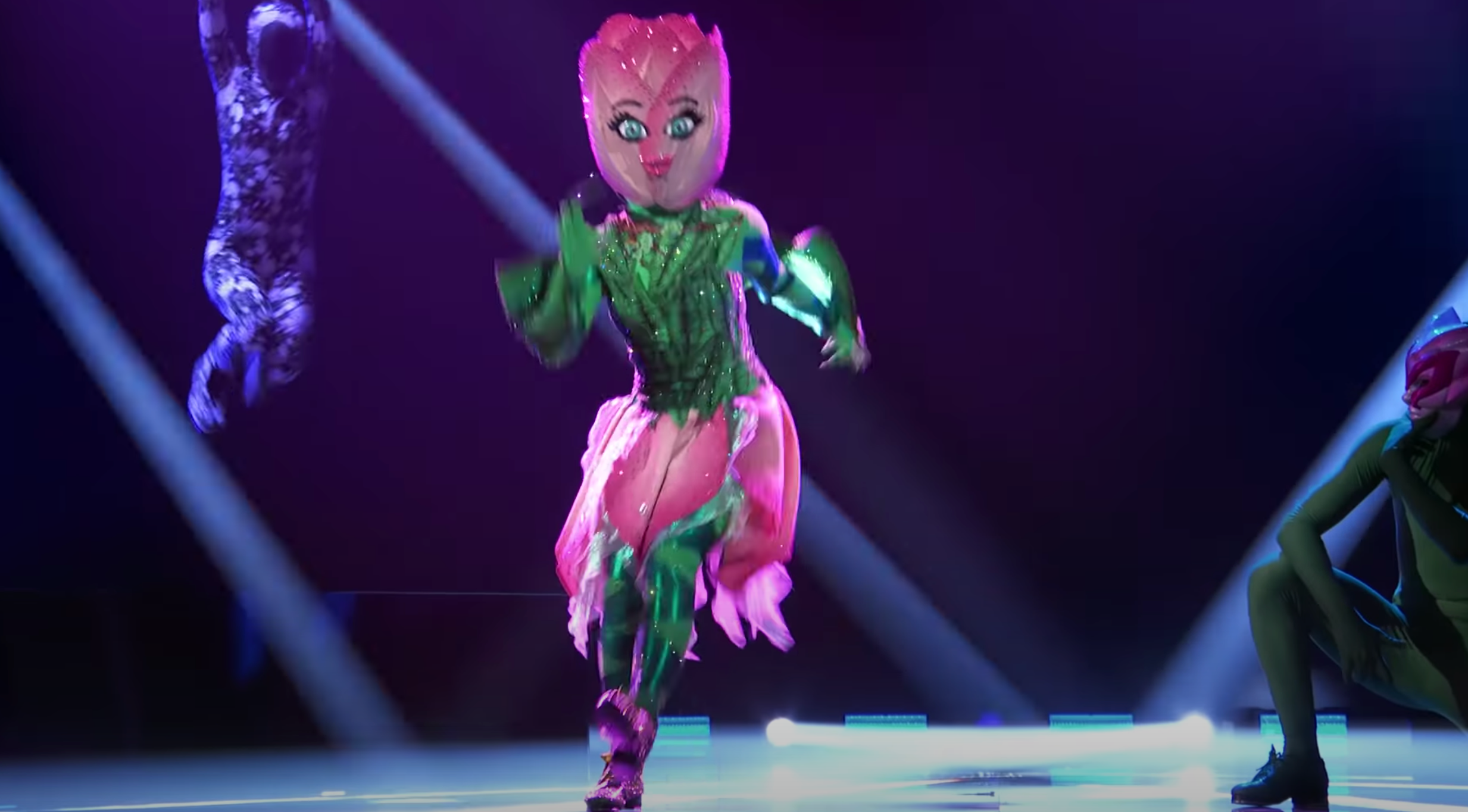 Article continues below advertisement
Here are the Tulip clues on 'The Masked Dancer.'
The main clue for Tulip right now is her big, blue eyes and the TikTok sign she makes.
One Redditor points out, "I think it's Maddie Ziegler — the blue/grey eyes are part of Maddie's 'look' and even her former dance teacher, Abby Lee, made a comment on Instagram the other day about light blue eyes being better at being expressive on the stage."
That being said, one Twitter user pointed out that the potato chip clue basically confirms it's Maddie over her sister, referring to one of her iconic lines.
Judge Ashley points out that Tulip made a famous TikTok dance move, which leads some to believe that Tulip is a TikToker.
Article continues below advertisement
Other clues include that she was both in the glee and acrobatics clubs, she used to be jealous of her best friend but they now celebrate each other's successes, and her talent runs in the family.
Article continues below advertisement
Guesses about the Tulip on 'The Masked Dancer' include a TikTok star.
So far, the most common guess about Tulip is Maddie Ziegler, or her sister, Kenzie. While Maddie is more well-known and has those big blue eyes, Kenzie is also a dancer and has allegedly made a comment about how she wished she had Maddie's blue eyes.
Another Redditor is going with the TikTok clue, writing, "I thinks it's Addison Rae. There [were] a lot of TikTok references in the previews and her blue eyes looks like her [mom's] eyes, Sheri."
The Masked Dancer airs Wednesdays at 8 p.m. ET on FOX.