Demi Lovato Has a New Boyfriend — Everything You Need to Know About Austin Wilson
Demi Lovato has a new boyfriend, Austin Wilson, but who is he? Here's everything you need to know about the "Confident" singer's new beau.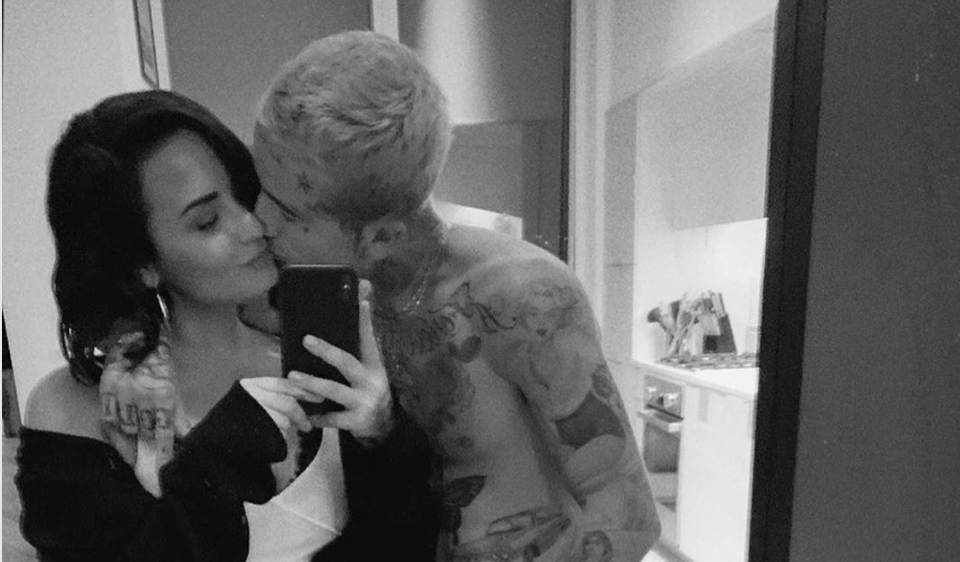 Move over, Mike Johnson, because Demi Lovato has a new man. In a couple of adorable selfies shared on each others' Instagrams, Demi and model Austin Wilson confirmed their relationship — and we had no idea they were potentially an item.
We knew that Demi was on the market, as there were rumors she was getting cozy with former Bachelorette contestant Mike, but we had no idea that she had already moved on to other people. They do look happy together, though.
Article continues below advertisement
Since Austin isn't as public of a figure as some of Demi's previous boyfriends (cough, Joe Jonas), let's give you a quick run down on who exactly he is.
Article continues below advertisement
Who is Demi Lovato's new boyfriend? Austin Wilson is the son of skateboarder George Wilson.
His entry to the public eye is his relation to his father George Wilson, who was a famous skateboarder. George was one of the Dogtown Z-Boys, and Austin's shared some dope shots of his dad ripping up the skatepark on his Instagram.
Since his father left his skating days behind, he's moved into the denim design business. He's been working under the name "Rivi Goods" for his denim work and has worked for brands like Stussy and Evisu as well as other, lesser-known brands.
Article continues below advertisement
The two seem to have a great relationship from the photos he shares on social media of his dad.
"Happy Father's Day!! Love you so much pops. Thank you for always showing me unconditional love. love you more than anything in this world," he captioned a black and white shot of his dad on Father's day.
Demi and Austin were both friends with Thomas Trussell III.
Thomas was a good friend of Demi's and passed away of a drug overdose in October at age 31. Demi shared a tribute to her friend on social media after the news of his death.
Article continues below advertisement
"Devastated. Please hold your loved ones tight," she posted on her Instagram stories, US Weekly reported. "Tell them they are special and that you love them. Make sure they know it. Addiction is NO joke. Heaven gained a beautiful angel last night because of that terrible disease. I'm crushed and will always miss you @sirtruss. If you or someone you know is struggling please know it's okay to ask for help."
Demi also got a tribute tattoo for Thomas of the letter "T," which she shared a photo of.
Article continues below advertisement
"A T for Tommy. RIP you, special angel. Love you forever @sirtruss," she captioned it.
Austin also posted a tribute photo to Thomas after his death. In a shot of the two of them, Austin wrote "RIP bro I love you so much. I'm so grateful for the times that we had while you were here. You are such a special soul. You had the biggest heart and made everyone feel like a million dollars. I know you're looking down on us now."
It's unclear if the two knew each other through Thomas, but it's clear they were at least mutual friends.
Austin is a model.
His main gig is as a model, where he's worked with a variety of brands. On his Instagram, he shared a photo of an ad he did with Baxter of California.
Besides his model shots, Austin mostly shares photos of his tattoos — and he has a lot of them. Just take a look at his feed to see his impressive collection of body ink.